Good animal husbandry (which is what care of farm stock is called) is all about paying attention and noticing when something is off. If chickens played poker, they'd be very, very good at bluffing. What, me? Nothing wrong here, a hen says, even when she hasn't been able to eat and swallow food for two days. I'm laying eggs, daily, like I always have, says the hen in the nesting box, who goes in as if she's going to leave an egg, and yet hasn't produced one for weeks.
Mid-July always brings changes to the flock. Heat and humidity stresses birds. Some go broody. I listen. I watch. Are they breathing normally? Are they roosting as always or has there been a rearrangement of hierarchy?
The Gems turned three years of age this past April. That's old for laying hens. Despite a good diet, shells thin. Animals get diseased. So far, all is well.
Except.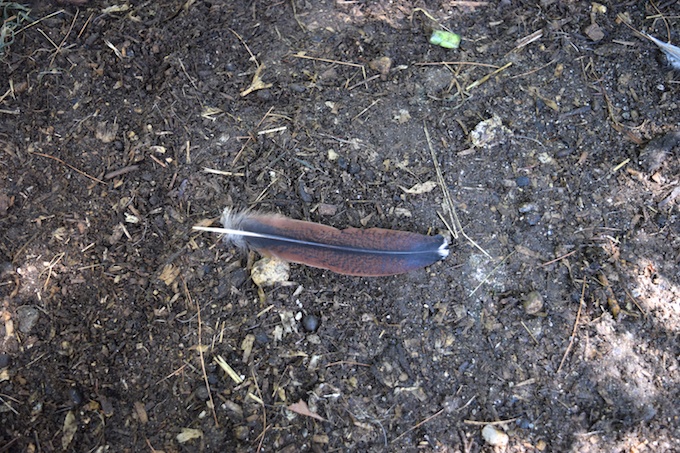 Someone has been losing feathers. It's a Speckled Sussex.
It's Florence. She's starting to molt. Look at how loose her coat is.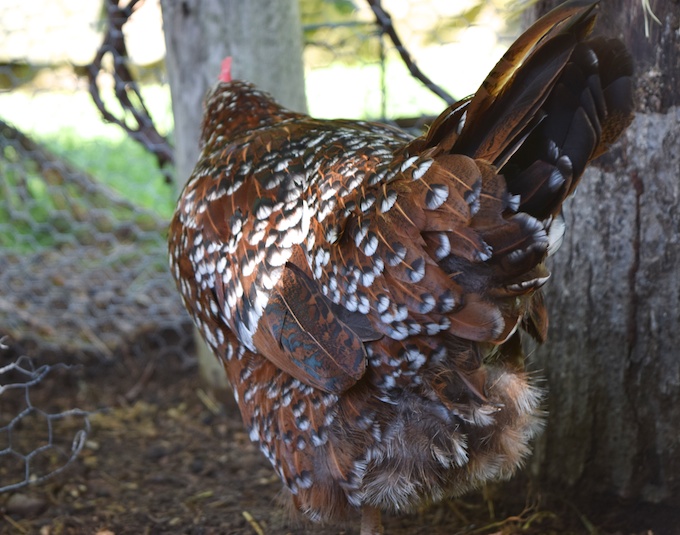 Ruby notices. She sees feathers dangling and moving, and so she pecks at them. Florence doesn't mind. The feathers are falling out anyway.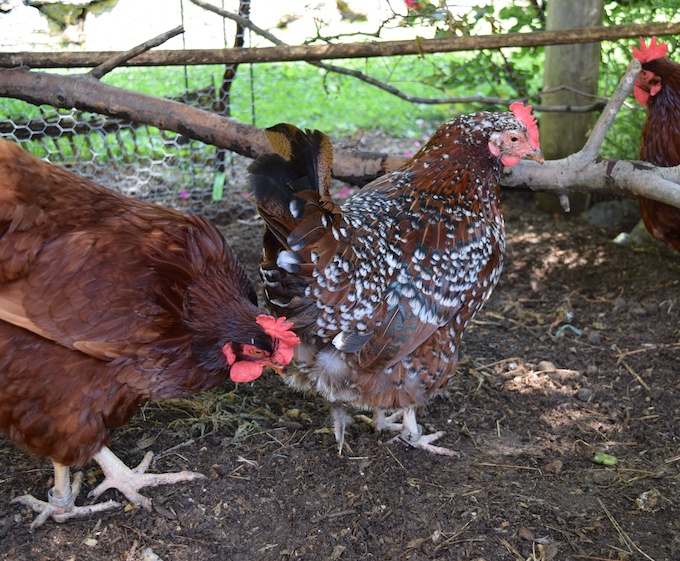 All chickens molt, usually late in the summer. Molting marks the cessation of the laying season. Hens that are poor layers are the first to molt; I've known that a few of the Gems were slacking off of the laying, and now I know who at least one of them is. It might be age, and Florence is otherwise fine, or it might be an underlying condition. I'll pay attention.