In the early spring of 2013 I planted grapes. I ordered three varieties, all seedless, all of which were supposed to thrive in my growing zone. They have.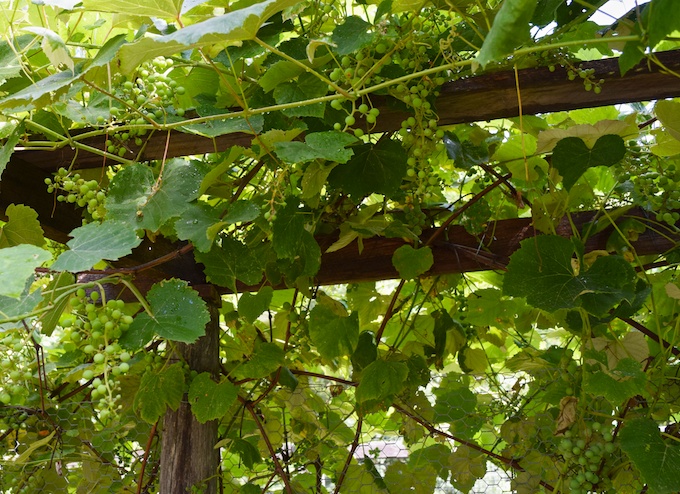 They came bare root. They looked like supple twigs. Optimistically, I had Steve build an arbor over half of the Gem's run. (You can see in this photo from last year how the hens crowded into their small bit of shade.)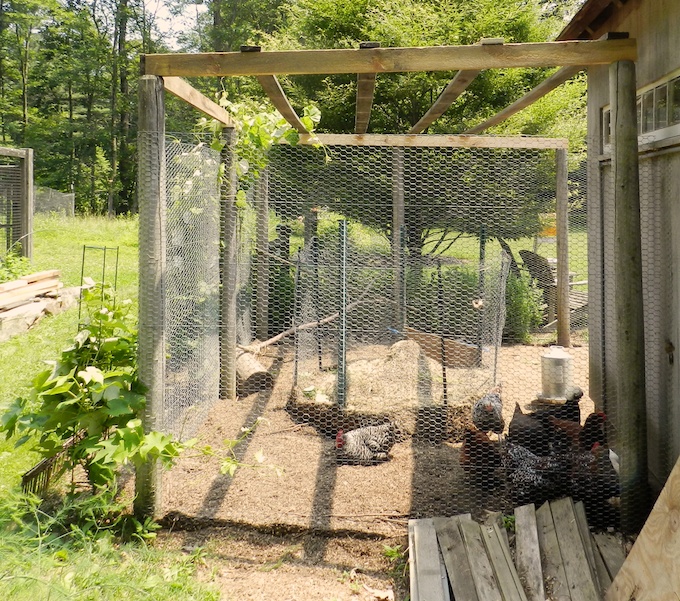 The idea was that the grapes would protect the hens from hawks*, as well as provide a shady and cooler spot to hang out. The grapes do all of that.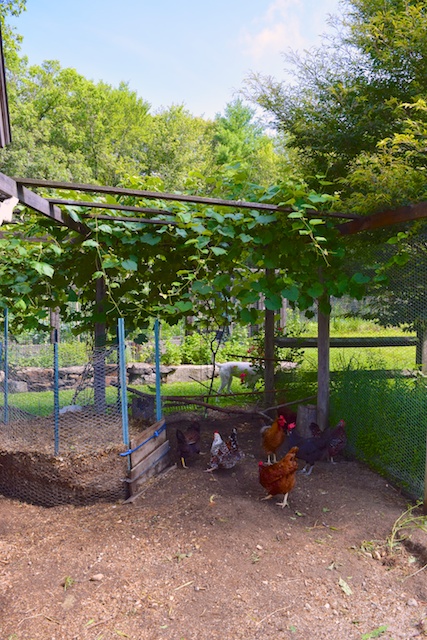 This year the vines have grown with exuberance. They twine and drop down into the pen. So far, the grapes are just out of reach. So far, the fruits are just small green promises of good things to come.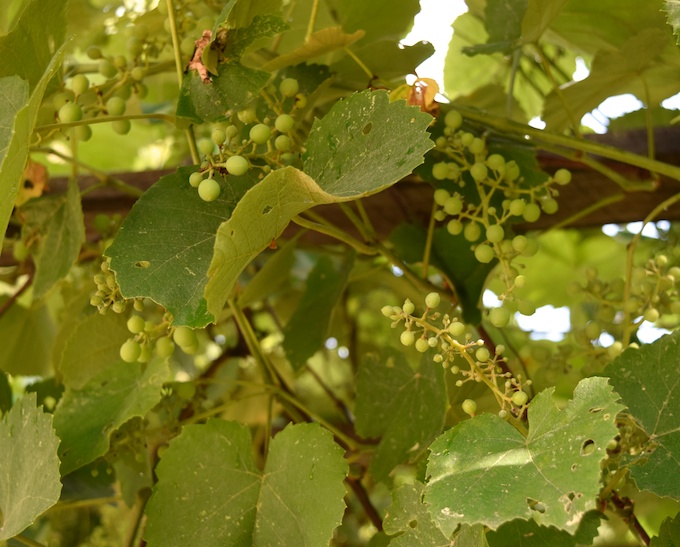 The hens are keeping an eye on them.
Don't worry, girls. There are plenty to share with you.
*The run is narrow, the fence is high, and the large Red Tailed hawks that we have here might be able to swoop in, but they know that they can't fly out. At least that's my theory. The Little Barn's pen, which is wider, and with a lower fence, is covered with hawk netting.