Bucolic
Lovely word, isn't it? Last week I had a chance to use it.
I drove out to the Berkshires, which is a corner of New England that borders Massachusetts, New York and Connecticut. I was there to take my son to the Lime Rock Race Track. This is not bucolic, but it is where you can take your teenager for a one-day driving course, during which professional drivers put your children into situations that you hope they'll never face. But, if they do, they'll be ready.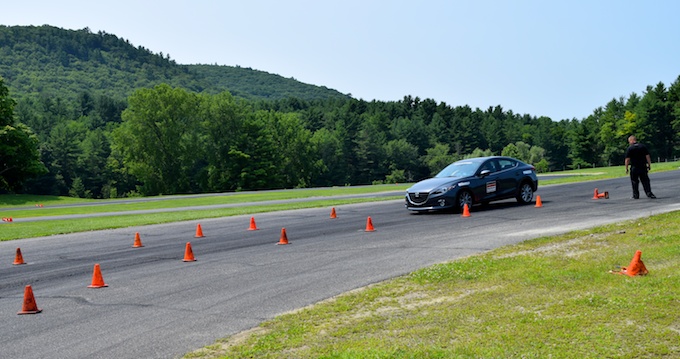 This is my third son to go through the course. It truly does turn them into excellent drivers. However, there's only so much watching my boy spin out on a skid pad that I can take. I went for a drive that didn't involve squealing tires.
The Berkshires are truly bucolic.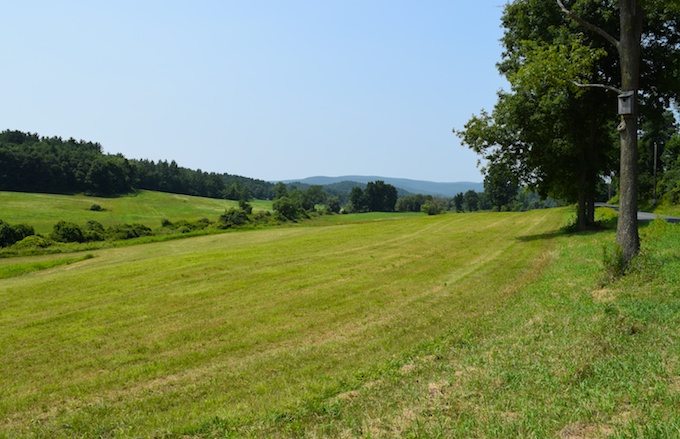 When I see a sign like this I stop.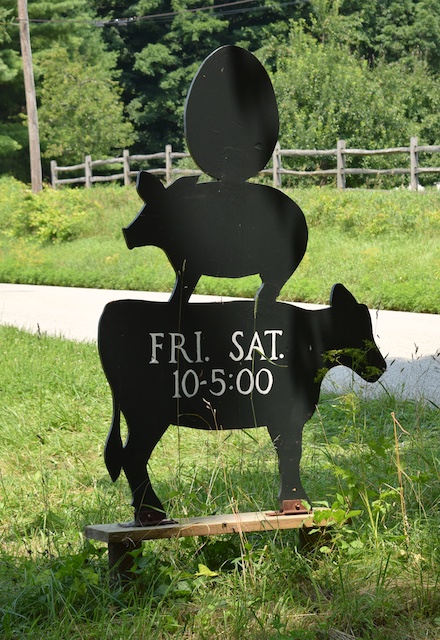 I  bought brisket, hot dogs and ground beef from the Whippoorwill Farm Stand and had a nice chat with the farmer about her cows.
I drove past this sign. The Old Farm Nursery looked promising, so I turned around and pulled in.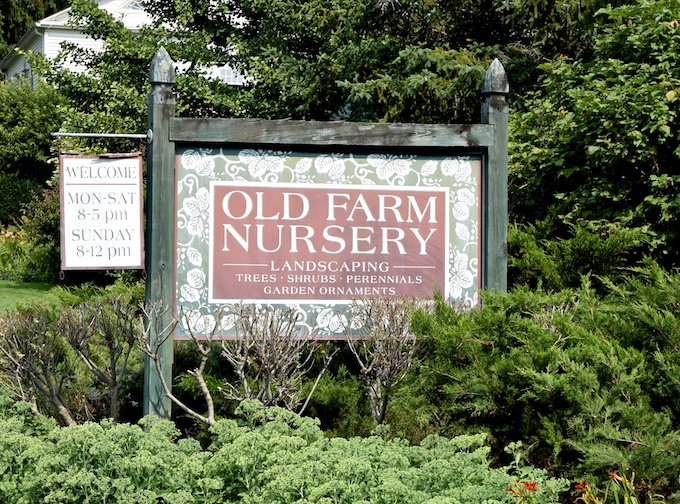 This is what traveling serendipity is about. The Farm Nursery turned out to be one of the most spectacular garden centers I've ever been to. First you see this: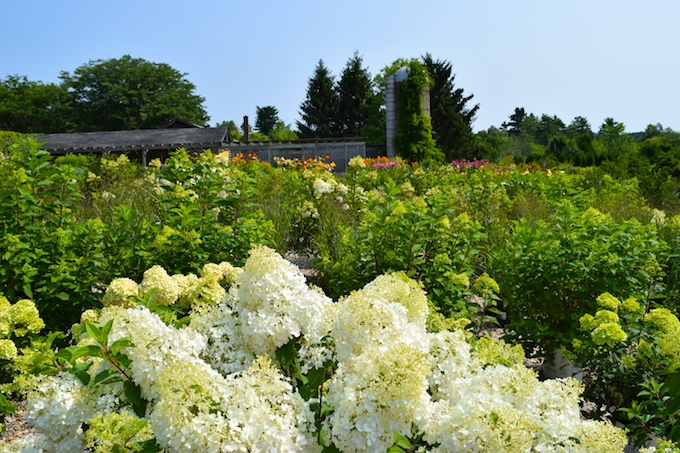 There were plants that I would have loved to bring home. I was taken with this green coneflower.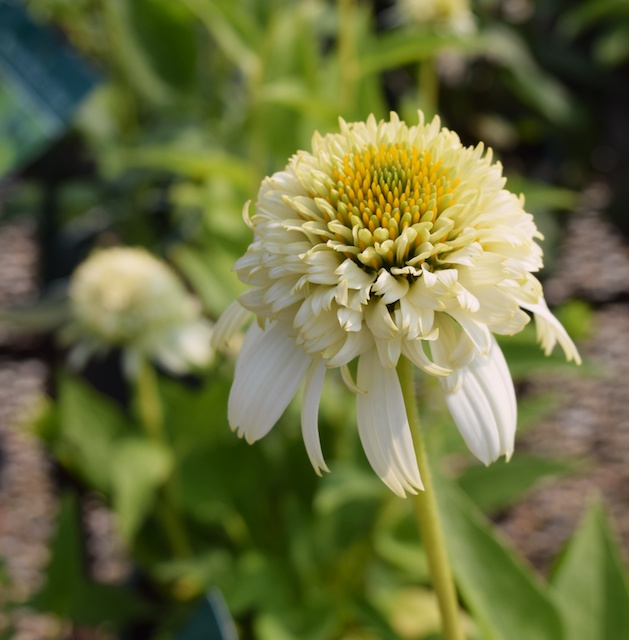 There are shade plants.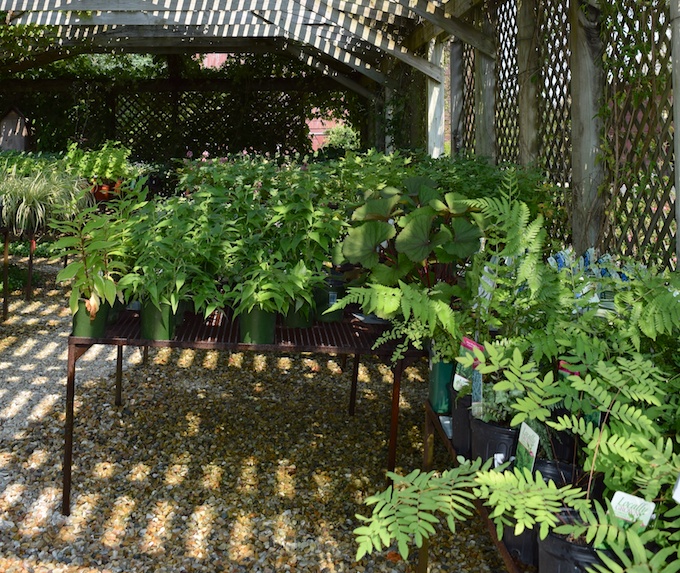 The ferns were nice to look at, but what was spectacular was the pergola. Look at the patterns, color and light!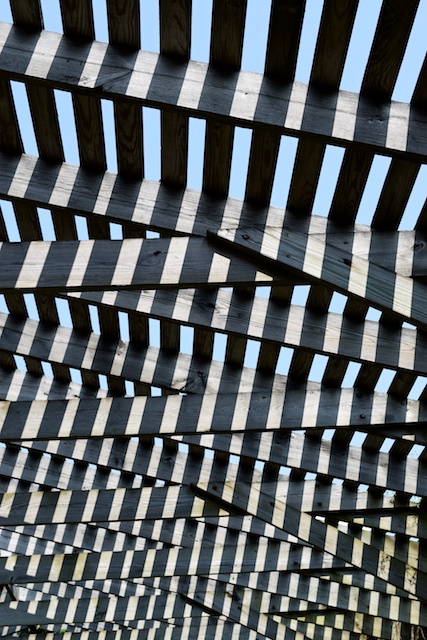 There was a white garden. This planter was a centerpiece.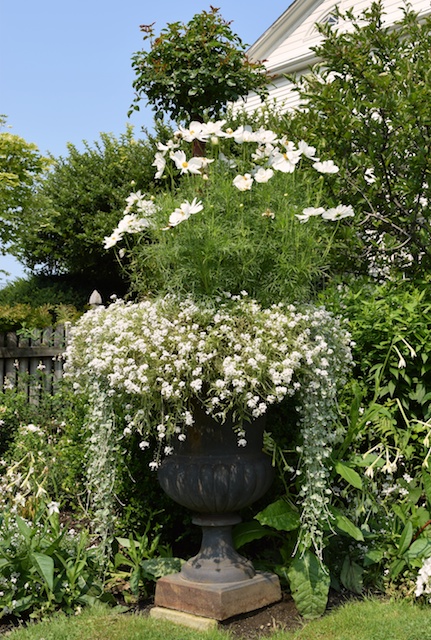 There was a magenta garden.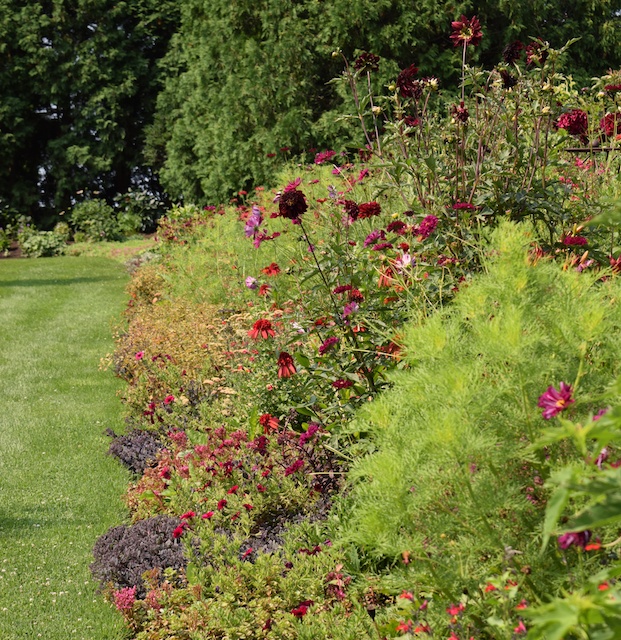 And there were borders with all colors.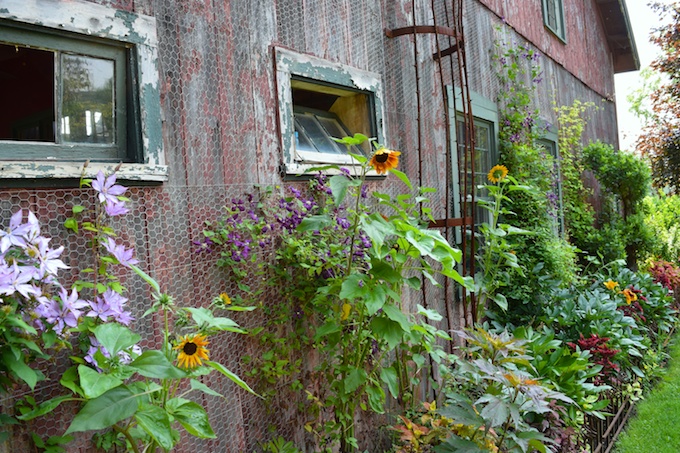 There was a formal pool.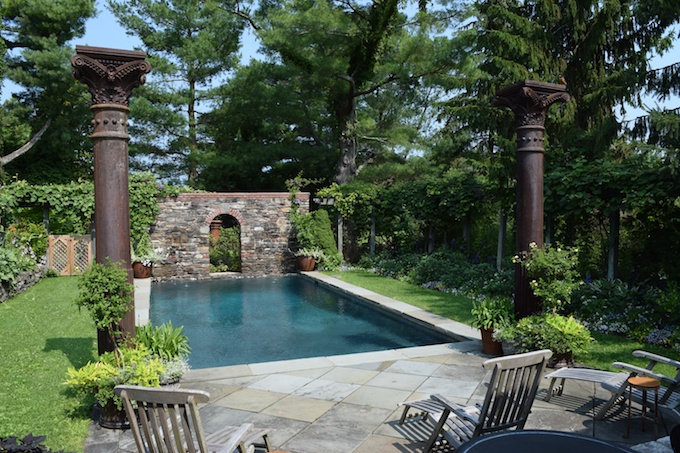 If someone had been serving iced tea and cakes, I'd never have left.
There were garden ornaments.
I loved these locally welded plant supports. My least favorite springtime gardening task is setting up the peony cages. These would solve that, and look beautiful, too. Alas, they were out of my price range. However, that boy tearing around the track at Lime Rock has learned how to use a welding torch. I know what I'm asking for for my birthday.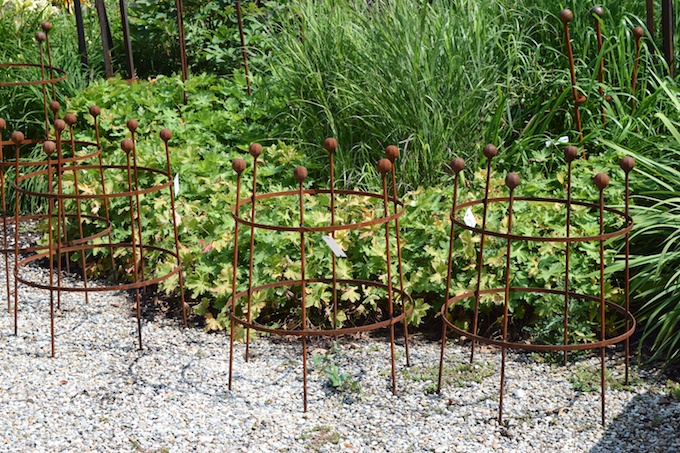 And there was this clever idea at the shop entrance – chicken wire on the wood porch to prevent slipping when wet.
It was time to  go back to Lime Rock. As I drove, I tried to absorb that bucolic feeling. It's good to carry a little bit of it inside of me, especially with a teen driver by my side.