The first tomato is almost ripe. I've had to use every ounce of self-control to wait to pick it until it is truly red. Today. For sure.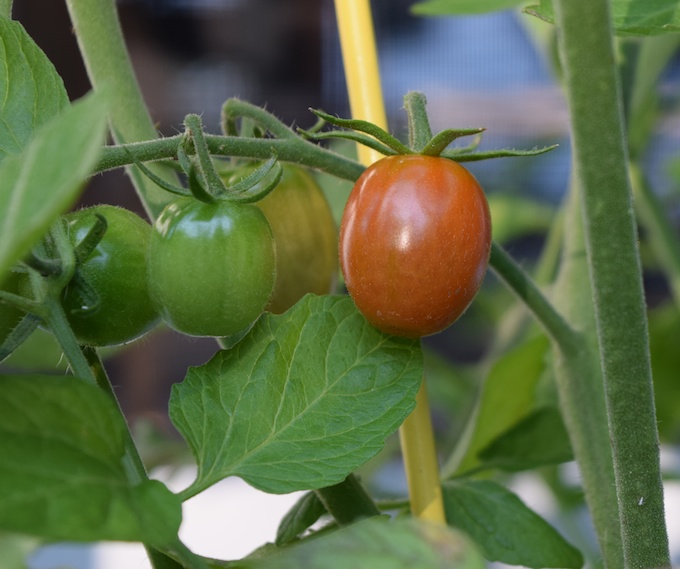 On the opposite end of the spectrum are the herbs.I always plant more than I can use. I've been snipping and snipping, but even the basil blooms and bolts. Last night, mint, Vietnamese basil, parsley and lovage topped a peanut noodle salad.  I plant some varieties simply because I like to look at them. How pretty is this combination of chamomile and lavender?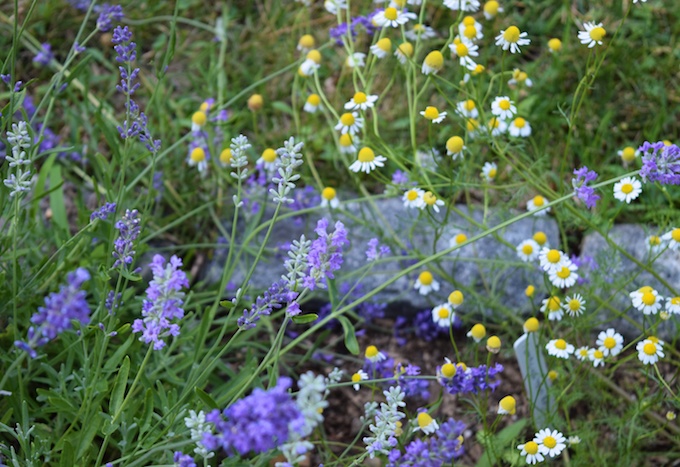 This patch of herbs is a feast for bees and butterflies, but I'm sure that they could spare me some.  Later this week, I'll be picking a small handful of lavender which will be baked into cookies for the garden party on Saturday.  I've never dried and stored the chamomile – any suggestions?
Totally unrelated to this gardening post is this photo of Tonka: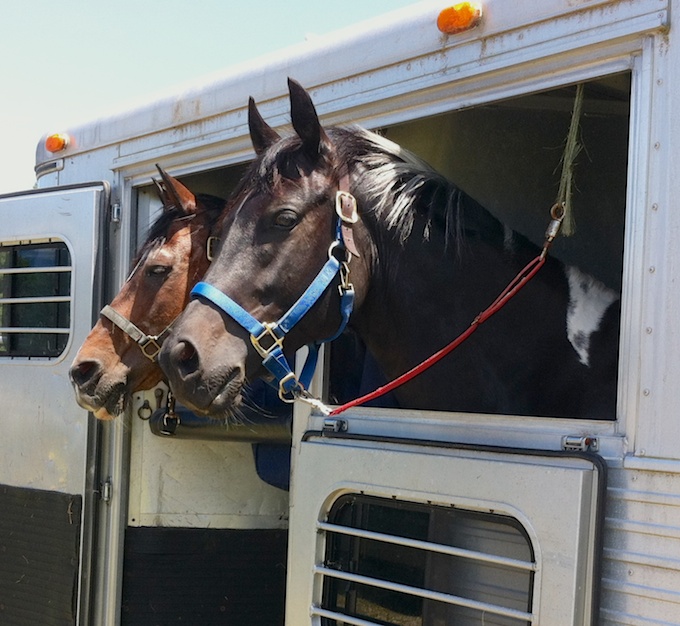 Yesterday was one of those pitch-perfect New England summer days. There were blue skies, a strong breeze to keep the biting flies away, it wasn't too hot, and it was a day after a rain storm, so the woods smelled piney and the scent of milkweed drifted in from the edges of the fields. A friend asked if we'd like to join her for a ride at a state park. Her good boy, Nelson, is a 20-year old Morgan. Tonka was happy to explore new trails with him.  As a reward, he got carrots that I'd thinned from my patch. There – I managed to tie this into the gardening post!)