On Saturday, a lovely, kind and enthusiastic group of new chicken keepers gathered around my porch table to learn about flock care. The one question that had them all leaning forward and listening closely? What do I do with a dead chicken? This topic comes up at every one of my workshops, and for good reason.
In this modern world, death is rarely dealt with in a hands-on, immediate way. People, of course, are prepared for internment by funeral homes, and what goes on there we don't see or think about. Our dear dogs and cats are taken to the vet to be euthanized, are cremated, and the ashes are sent back to us in containers. Farmers know differently. Animals die from illness, injury, predators and old age. Animals are harvested and slaughtered; some parts are used, and some are hidden deep under compost piles or put into barrels and carted away.
The backyard chicken keeper is betwixt and between these two worlds. When it's time to end a hen's life (and if you keep chickens, this is part of the experience), I believe it's best to do a neck break, or use an ax. If done properly these two methods are quicker and less stressful for the bird than a trip to the animal hospital. Avian vets, trained on exotics like parrots, rarely know how to euthanize chickens. I heard from one woman, whose hen had a broken leg. She took it to the vet who said it needed to be put down, but that, because "hens have no veins," he'd have to anesthetize the bird, and then inject a lethal chemical into the intestinal tract. This would all take almost two hours. And cost $135. I've heard from other people whose veterinarians charge about $35 to euthanize a hen, which is worth it to them as they could never bring themselves to do the deed at home. I understand that. It is never easy to take a life, even when the animal is suffering and needs our help to pass on.
Sometimes a hen simply dies. There's a body. What do you do?
We have enough land here to bury our chickens. Snowball, the hen that posed for my book Tillie Lays an Egg, has a special place under the peach tree, along with Candy, the late great Empress Bunny of the Barnyard.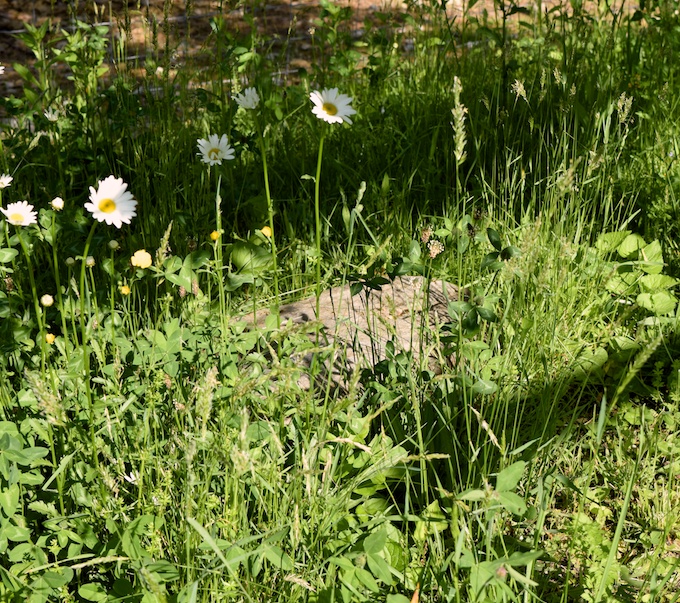 Others are buried in the meadow, or in the woods. It's work to bury a hen. The hole has to be deep enough so that dogs and other animals don't dig up the body. It's especially hard work here on our rocky New England parcel. Some urban towns don't allow burial in the backyard. These laws harken back to the days when people raised food on small lots, and it was unsanitary to have the decomposing bodies near to houses and wells.
We've lost chickens in the winter when there was no way that we could bury a hen, what with the snow cover and frozen ground. I confess that I have carefully double-bagged the body and put the hen in the trash. The physical reality is that that's not much different than throwing out the carcass of a rotisserie chicken. Emotionally, however, it takes some getting used to.
This discussion might make you uneasy or queasy, but I am not sorry for bringing it up. You can't keep animals without thinking about what happens at the end. I'm a big believer in thinking things through and planning for contingencies, and so every time that I'm asked, What do you do with a dead chicken? I am actually heartened. I know that the person who is asking that question will care about their hens, not only during the halcyon days when the eggs are appearing in the nesting boxes, but also when their birds are at the end of their lives and hard decisions have to be made.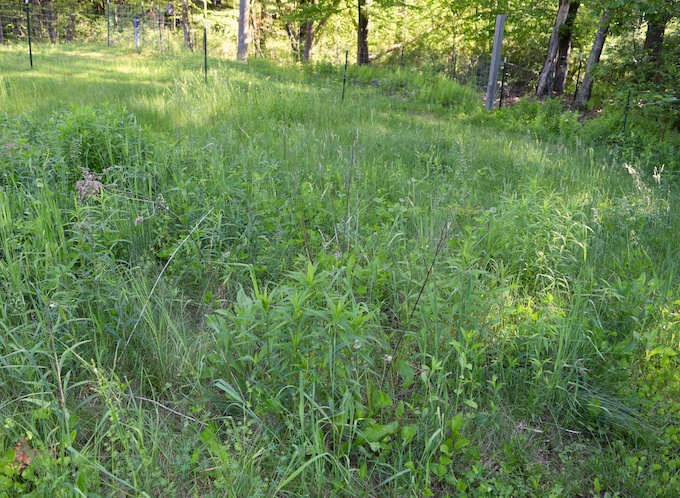 Whatever you decide, burial, or putting the body in the trash, what matters is the life that led up to that moment. With chickens, it's not about longevity, it's about quality. Today, while I garden, my hens will be allowed out. They'll be enjoying that meadow.