I begin planting my vegetable garden early in the spring. This year, what with the frozen ground, and then the cold rain, I started the "plant after the last chance of frost" seeds late. They were slow to germinate. I planted more. I sow in succession, so that the harvest is spread out. Every year, I hope to have tender lettuce over the course of the summer, and every year, I find that I've been too eager in March. I have salad for lunch and dinner. I will be handing over romaine to friends. The chickens will get some.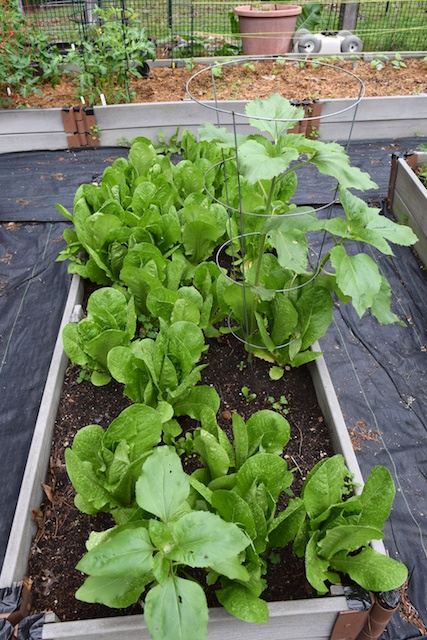 Each salad is different. I add herbs, nasturtiums,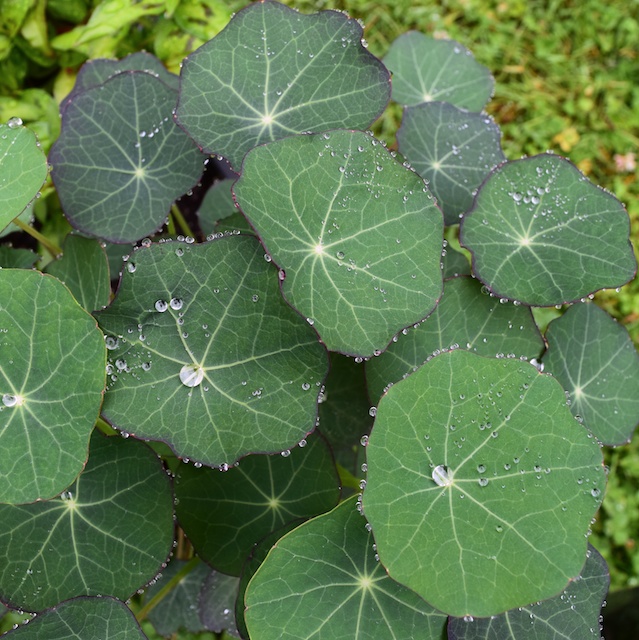 and young kale. Is there anything prettier that kale after it rains?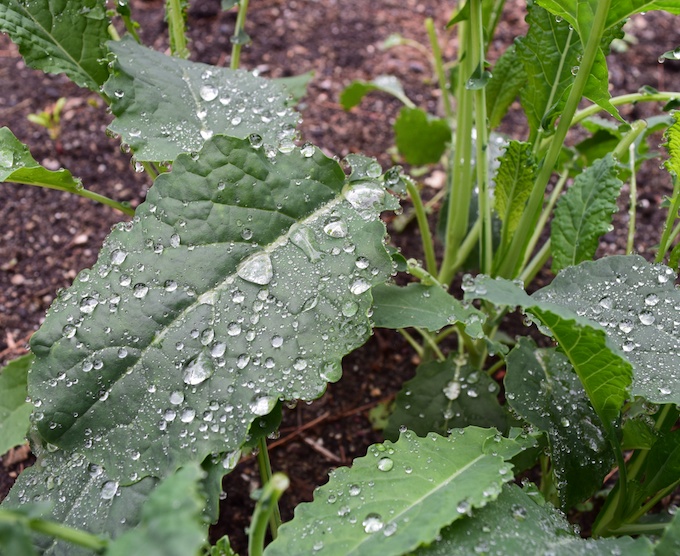 Every now and then, over the last two months, I've added a plant, and tucked in more seeds. An eggplant, A pepper. Sunflowers. Patty pan squash. Yellow squash. Zucchini. Peas. Black turtle beans. Carrots. Cucumbers. Chard. Tomatoes, of course. The kitchen garden is full.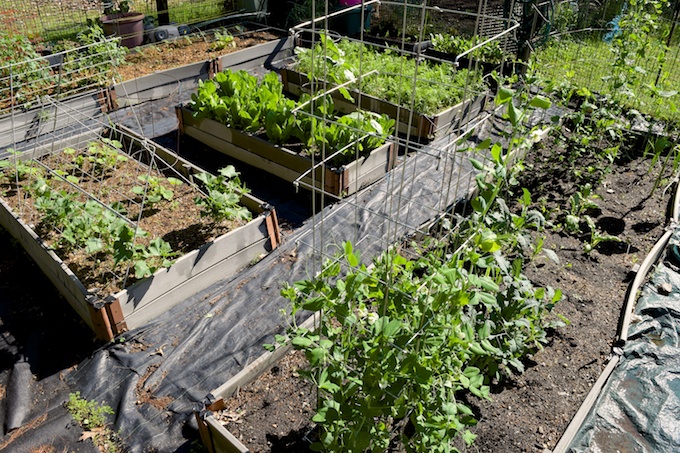 But my pumpkin patch remained a mess. Filling the fenced area were weeds, turf, compost and matted, dead plants from last fall. It would have been backbreaking work to dig it all under and prepare the ground. Fortunately, I have a neighbor that was willing to let me borrow his rototiller. I gave him a dozen eggs in exchange. Rototillers are essential for this sort of work, but it is still difficult. Luckily, I have a strong teenage son who was willing to push this noisy, stinky and temperamental machine around and around until the soil became fluffy.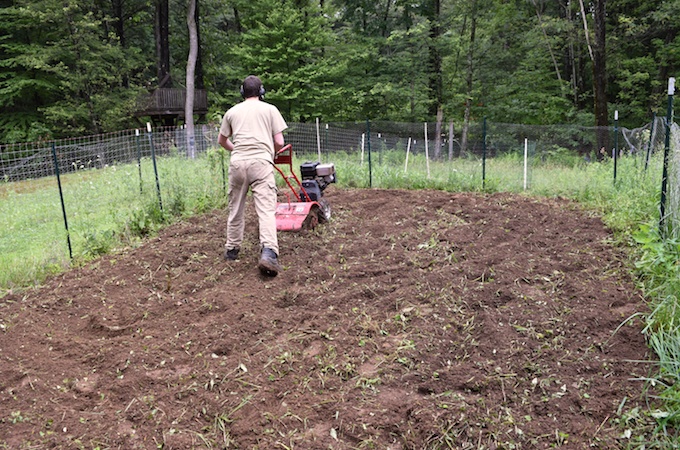 He got paid. He deserved it. Scooter anointed the garden, and then I planted.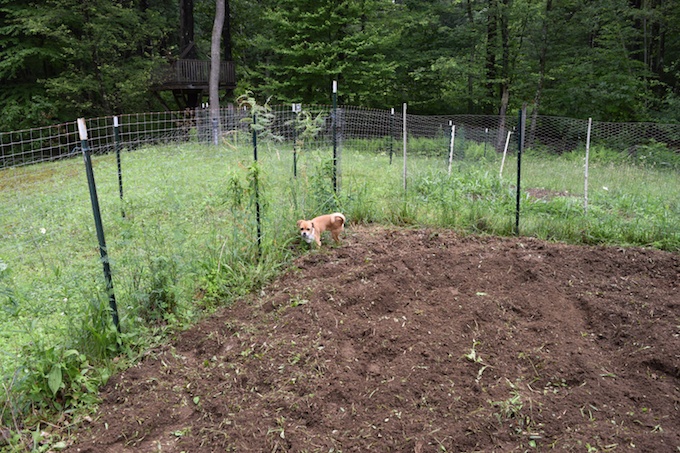 In went the hard squashes, one hill of each: acorn, butternut, buttercup, pumpkin and delicata. I also put in a hill of watermelon. You never know, the summer might be warm enough to get a crop. It's worth trying.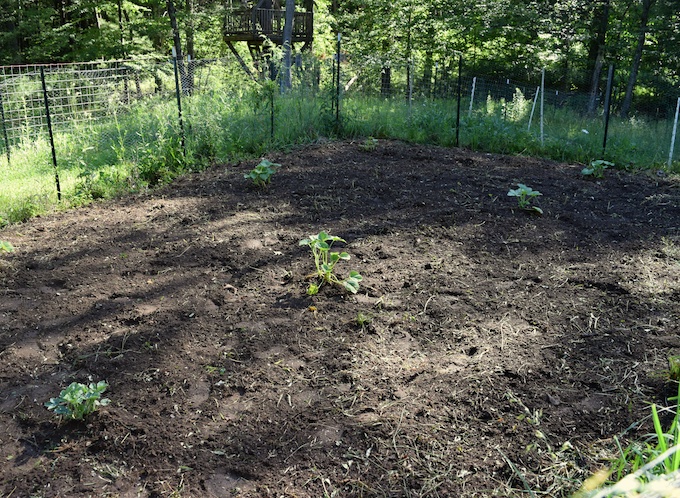 This is the water, weed and wait phase of vegetable gardening. It seems like a lull, but there's still plenty to do. I've got at least an hour of work out there today. Weeds grow as fast as the vegetables. Carrots need thinning. Etcetera, etcetera. The rest of the property calls for attention, too. There are weeds to pull up around the pond. I've made a jug of iced tea. It's chilling in the fridge. I'll pull up a chair this afternoon.