Phoebe has now been with us for one year! Before Phoebe, there was Candy, the Empress of the Hen Yard. Phoebe is an entirely different bunny. Whereas Candy had her own hutch, and, like a doorman at a nightclub, let only a few select hens in, Phoebe has no interest in living the high life. There is a hutch. The chickens use it for a nesting box.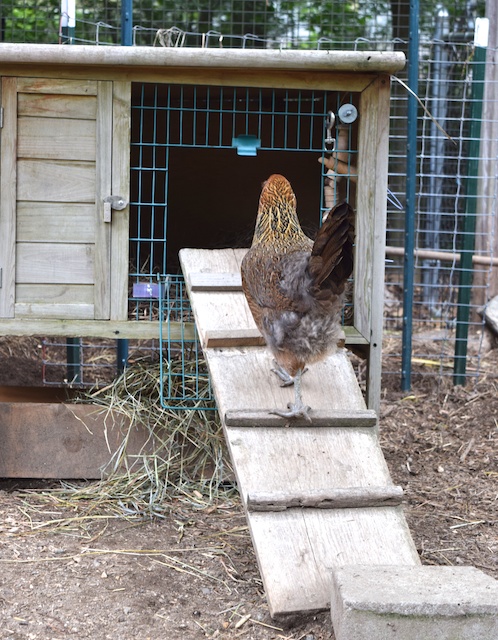 There are times to force an issue, and times not to. This was a not to. I had my son build a box to put under her house. That's where she has her hay, and where she takes her daytime naps.
Phoebe prefers to sleep inside with the flock; she likes it under their nesting boxes. In the heat of the summer, she sprawls out on the cool concrete. Her rabbit pellets are there, which she eats, but she also likes to nibble on chicken feed.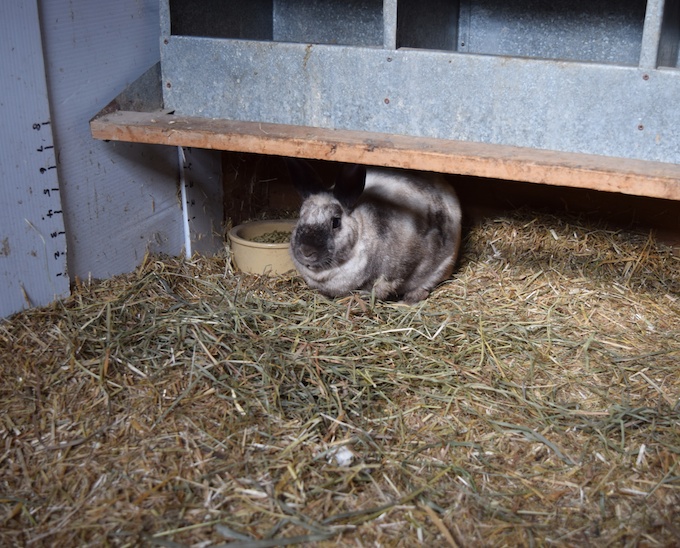 Whereas Candy was a bunny with a wicked sense of humor (she'd gallop through the flock just to see them startle), Phoebe is a calming presence. Betsy seeks her out, and then she relaxes enough to preen.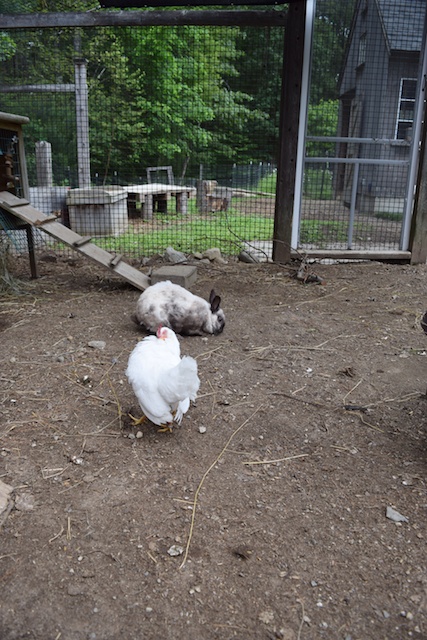 The sticks in the chicken pen are there for Phoebe. Rabbits need to chew on wood to keep their teeth the right length. Phoebe prefers apple twigs.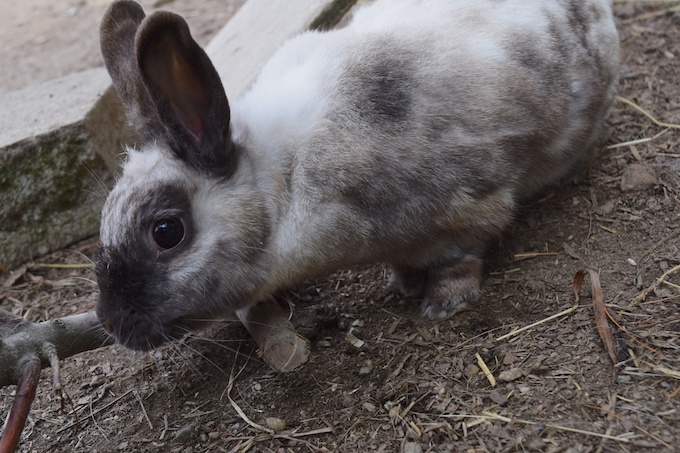 Although chickens go right into the coop at dusk to roost, that time of day is when rabbits play. To keep Phoebe safe from predators, she has to have an early bedtime along with the hens. Candy was trained to go into her hutch by being given a nighttime snack of dried banana chips. Phoebe likes those enough, but with the warmer weather, they aren't enough of a reward. Now that I've switched to carrots (a whole carrot, thank-you) Phoebe hops right into the coop when she sees the evening routine happening.
Also, now that it is summer, Phoebe is enjoying a daily dig, and so I take a moment everyday to check the perimeter of the yard to make sure that she hasn't gone deeper than the fence which is buried 8-inches below ground. I fill in her more ambitious excavations. Keeping a rabbit out with the hens is very good for the bunny, so much fun for us to watch, but it does keep me on my toes.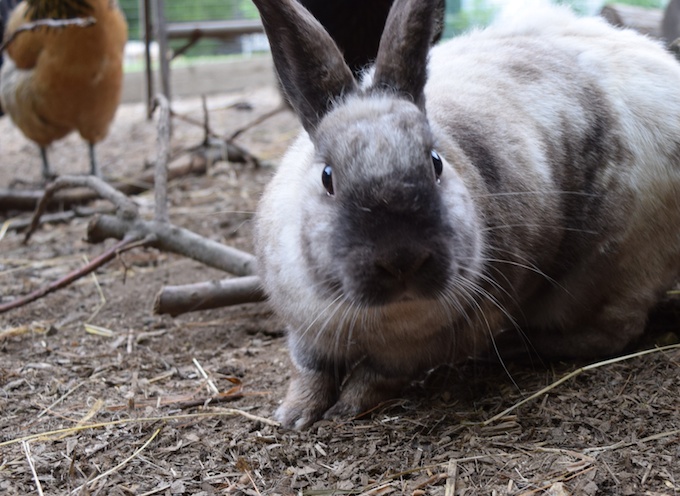 If you'd like to contribute to Phoebe's bedtime carrot stash, click on the box on the right (in the sidebar). Thank you for supporting what goes on at Little Pond Farm!