I don't use sand inside of the chicken house. There are better options for coop bedding. So, why was I at the lumber yard, filling my car with bags of all-purpose sand?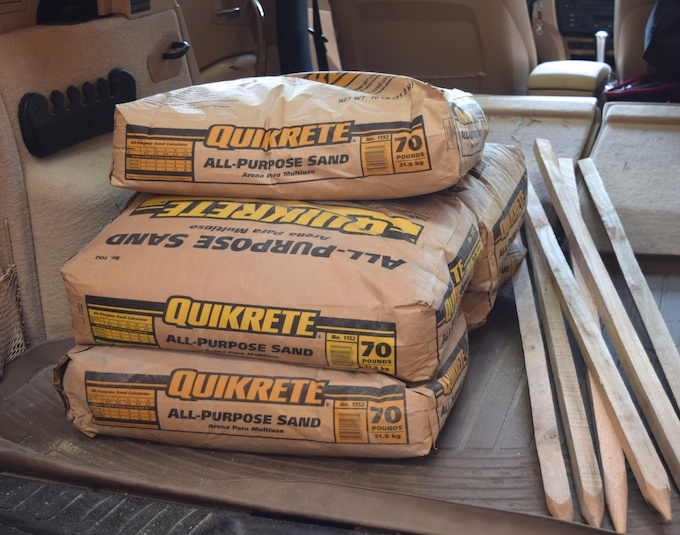 It wasn't just an excuse to admire the resident dog (but don't you just love seeing dogs at places like this?)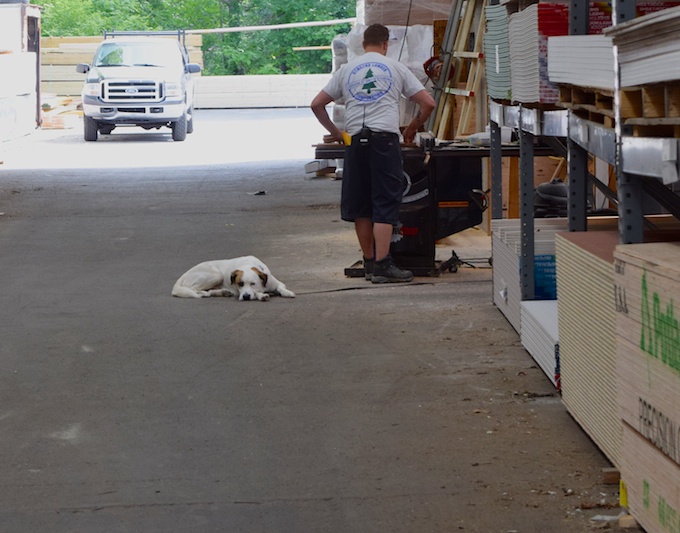 I bought the sand for the chicken run. There are eleven hens in the Big Barn. That means that there are 22 dinosaur feet digging and kicking. Although I do my best to keep their yard raked, that's eleven hens producing manure and grinding and pounding it into the ground. Eleven hens actively making dust wallows. Twenty-two clawed feet tunneling along the fence line, weakening the defensive boundary we'd installed around their coop to make it safe.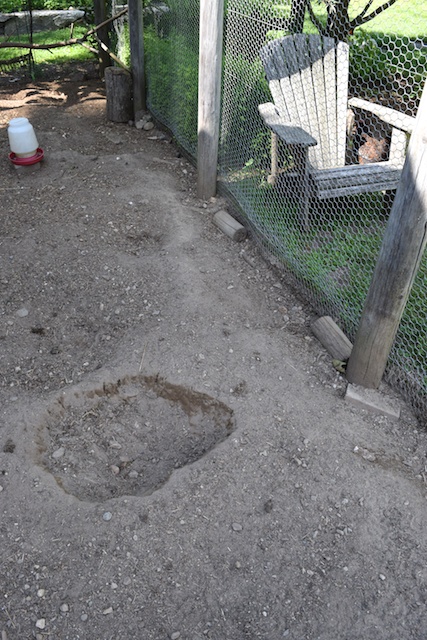 Clearly, it was time to do something. The solution was easy. A few bags of sand would help to loosen things up, improve drainage, and bring the surface of the run up to ground level.
Each bag weighs 70 pounds. I can get them out of the car and into a wheelbarrow, but not out of the wheelbarrow and set down where I need them. This is why I'm grateful that I still have a teenage boy at home. Three hundred and fifty pounds of sand seems like a lot, but it doesn't go far when you're filling up pot-holes created by a flock of hens.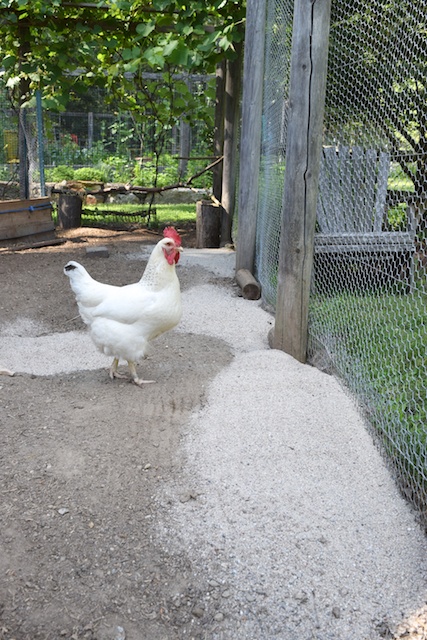 The Gems free-ranged while I worked.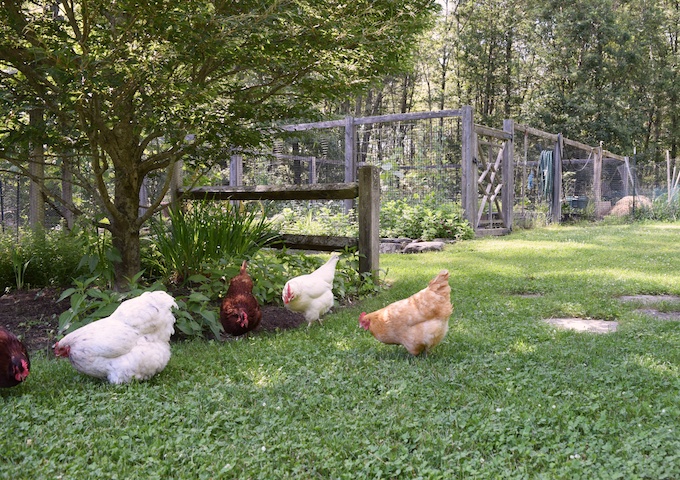 Pearl, the fluffy cochin, spied what was going on. Sand, she says, provides for a true spa experience.