Given the chance, the goats would, in a matter of days, eat up everything within their meadow. So, I have moveable netting inside of their permanent fence. I move it about twice a week. This gives the plants that the goats like the best – the brambles, the tall weeds, and the shrubs – a chance to grow.
The other day I opened up a particularly overgrown section of the meadow. Goats can cram a ridiculous amount of forage into their four stomachs. (Actually, to be precise, it's four compartments.)
Did you say ridiculous?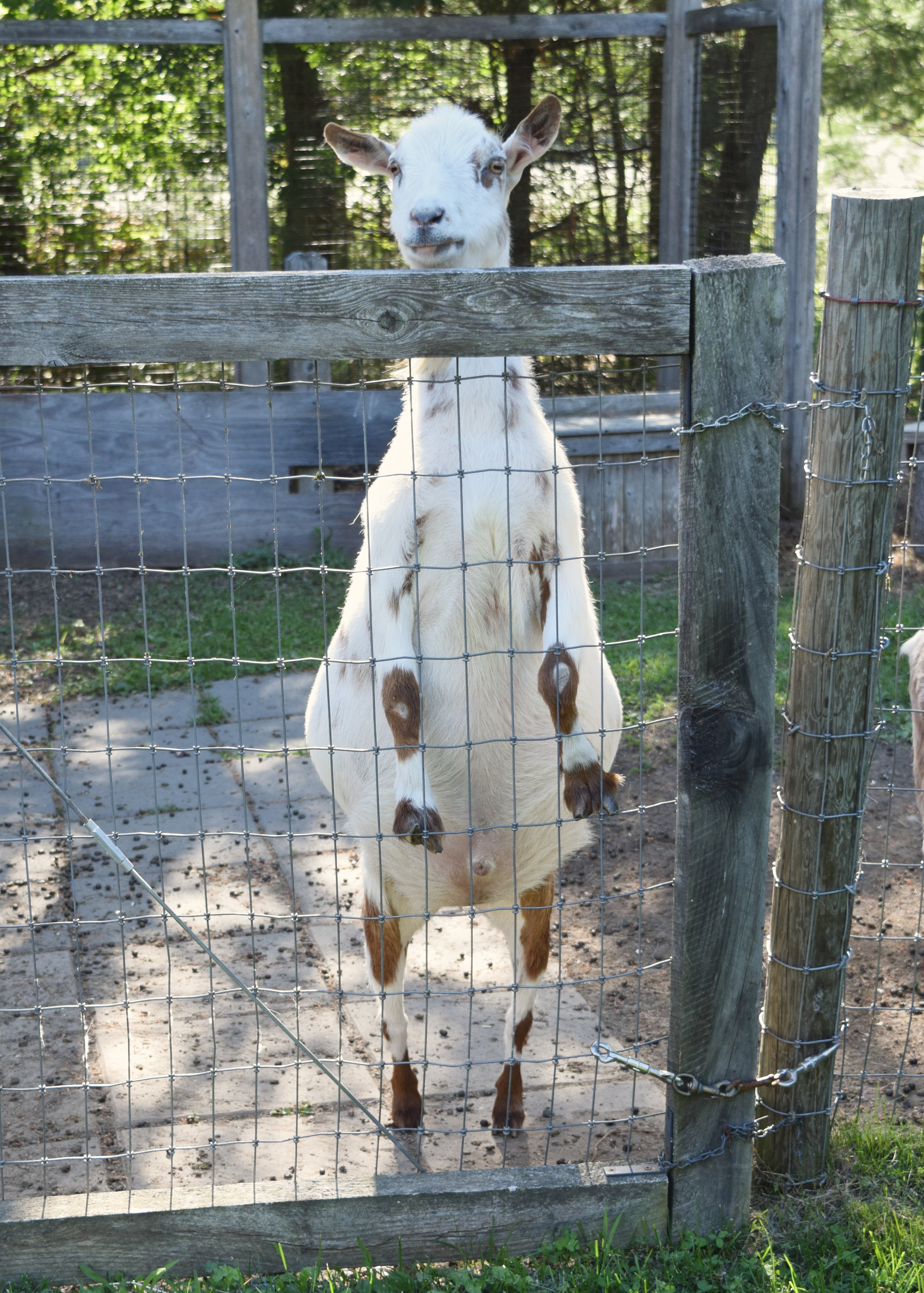 Pip is the jealous one. He grazes next to Caper, and every few bites, head butts his brother away from the plants that he wants. Caper moves off, all the while eating. Compare their two bellies.  It's obvious  that Caper's philosophy of non-engagement is the most successful.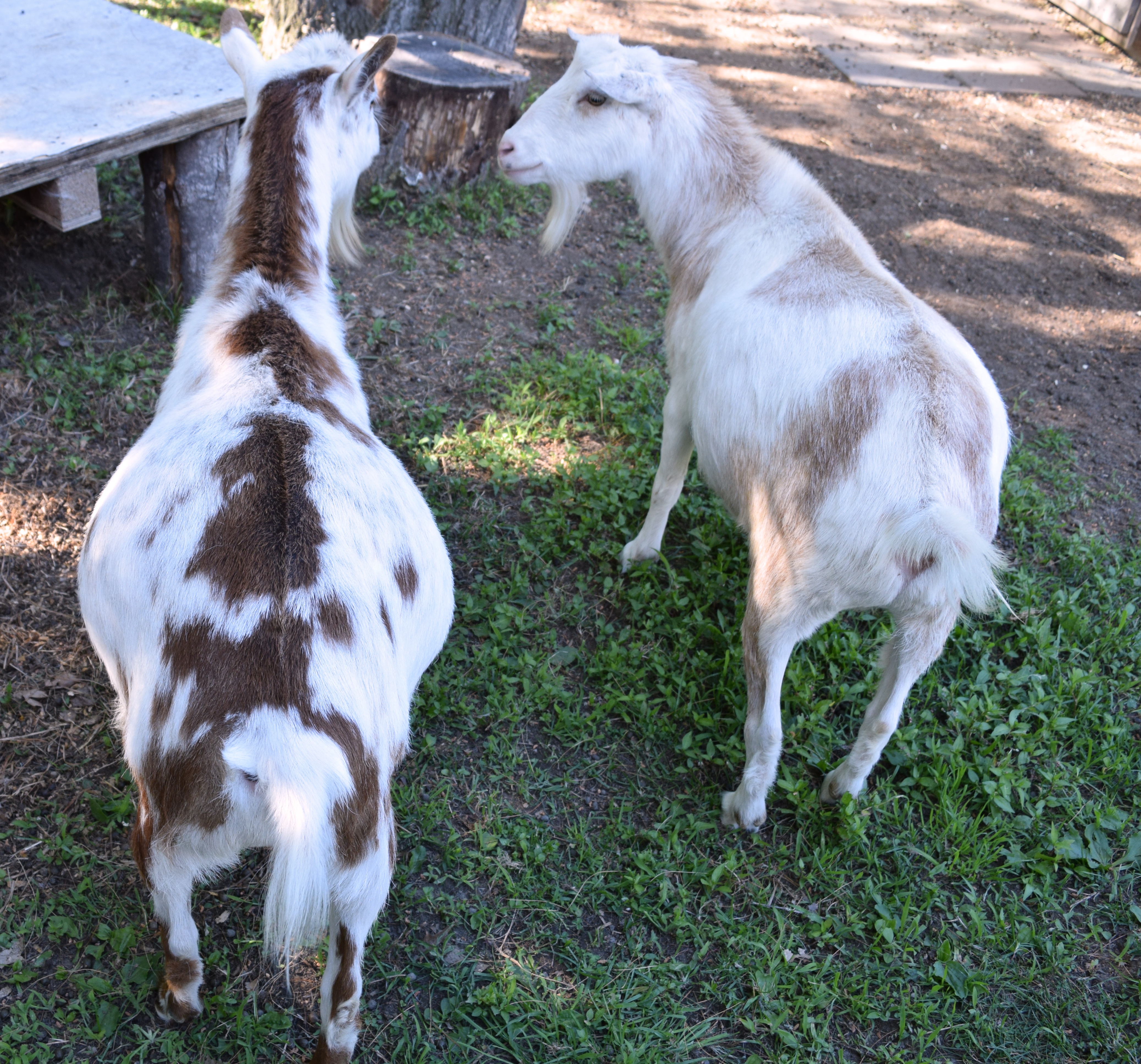 You're pointing this out WHY? By the way, the fence needs to be moved again.