Something is wrong with The Beast. My peachy-white eleven-year old koi has what looks like red gashes on her sides and head.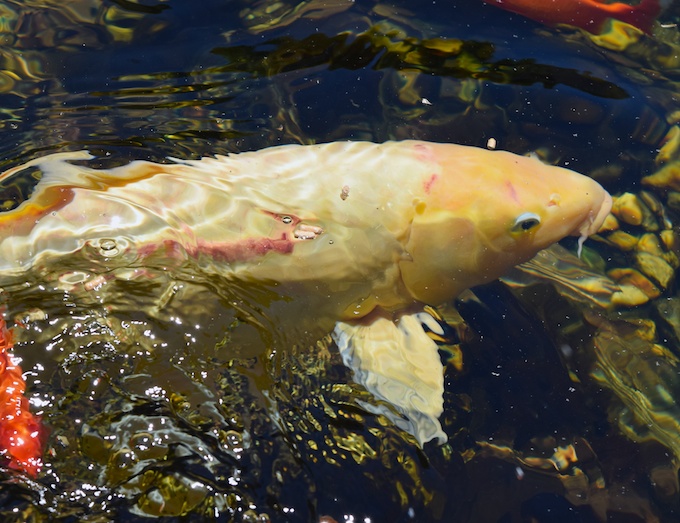 Looking closely, I can see that she isn't wounded, nor has she rubbed herself raw (as fish sometimes do when irritated by parasites.) I Googled a description of her symptoms, and discovered, much to my surprise, that koi get sunburned! Pale-skinned koi, like The Beast, are especially susceptible.
Why was this the first year that I've seen such sun damage? I think it's because The Beast is now enormous. Lily pads that used to shade her, are now like small polka dots overhead.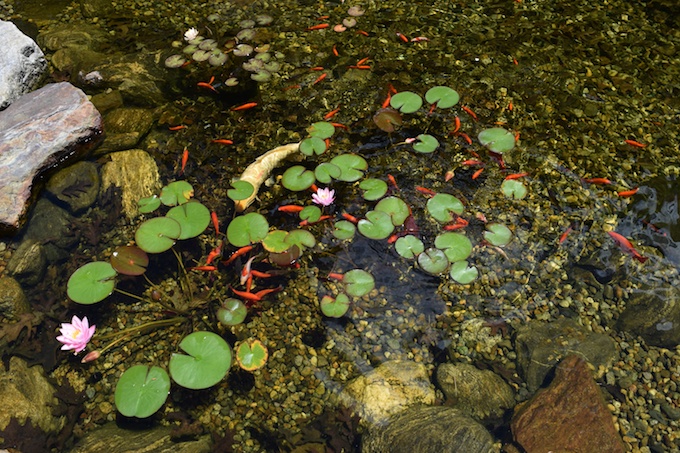 In the late afternoon, bright sun reaches deep into her cave, but she is now too big to lurk in its dark recesses.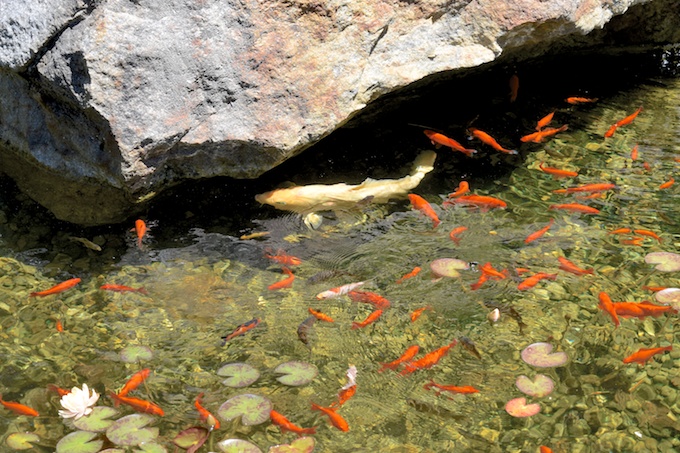 My Google search taught me that pond salt helps to  promote slime on a fish's scales, which acts as a salve for sunburn. I bought a carton. It's a big pond. I poured the entire contents around the perimeter.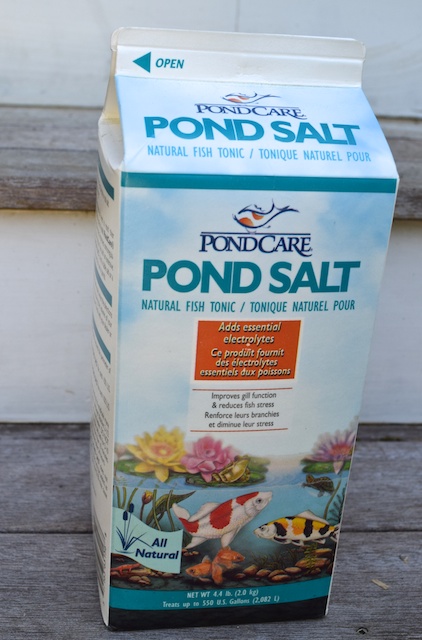 I bought another waterlily. This one has especially large pads.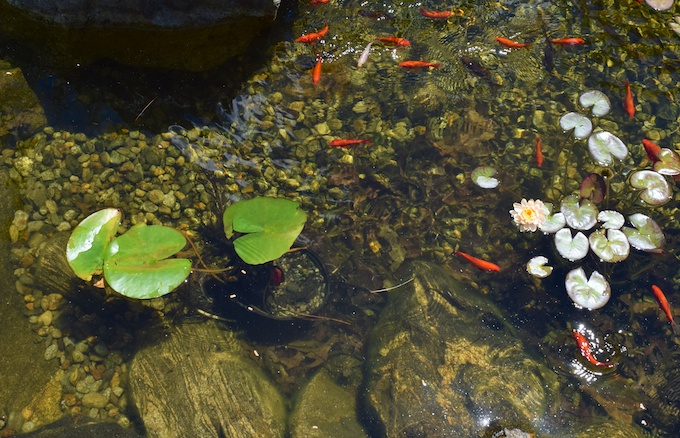 It'll take awhile for the waterlily to grow more leaves that will provide enough shade to prevent sunburn on the koi. In the meanwhile, I've moved the umbrella away from my chairs, over to the edge of the pond.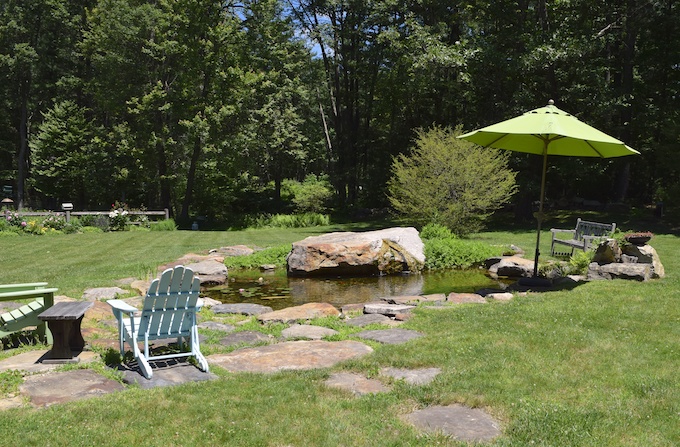 I don't mind. I can wear a hat. Which is not something that I can see putting on The Beast.