I tend to take Lily on walks through the same stretch of woodland.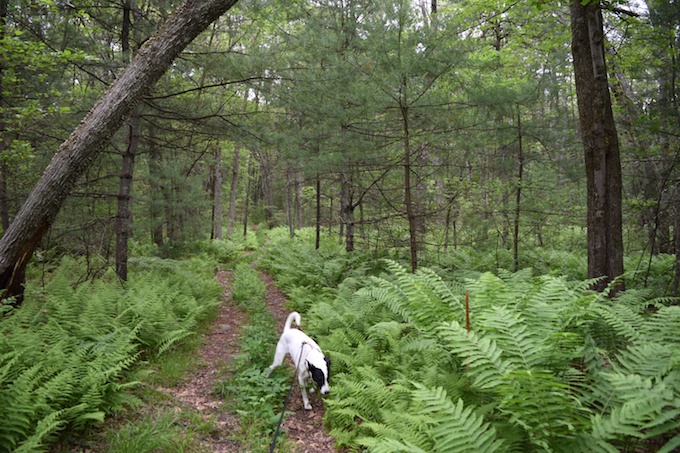 It never gets boring. It never feels the same. This week the ferns are up and lush. It's like walking through a prehistoric landscape. As much as I like seeing the green and growing, my favorite things in the woods are the fallen logs. They become old friends, as I watch them change, host moss and lichen, and slowly disintegrate back into the forest.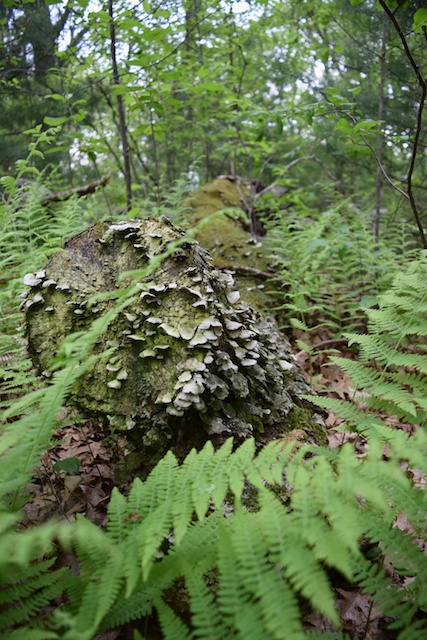 If I were a textile designer, I could make a career out of creating designs inspired by lichen.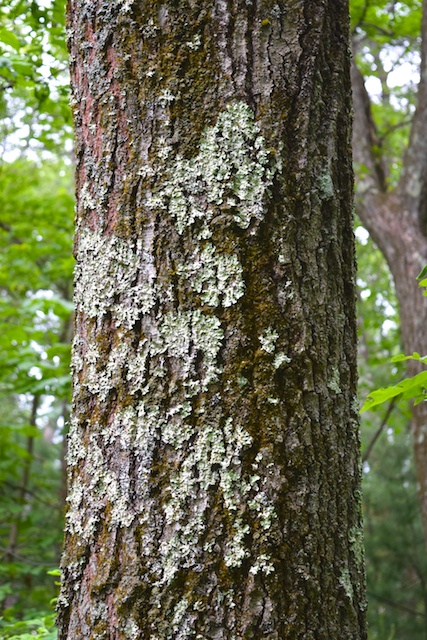 It's a shame, then, that many homeowners, as soon as they see a tree with damage, call a company to have it removed.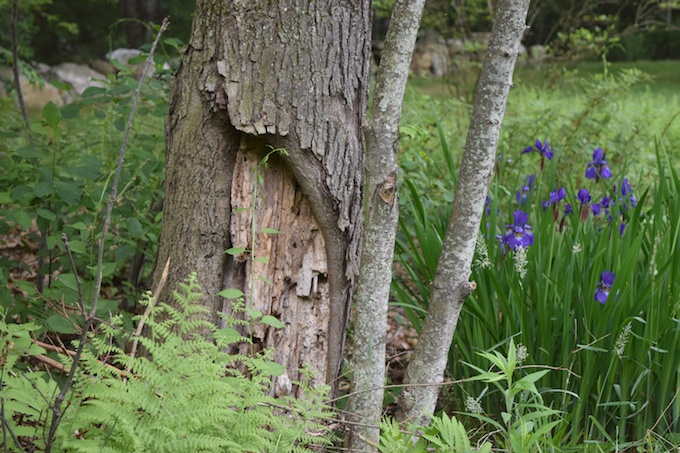 If a tree is hanging over your roof and threatening your home, it should be taken down. But, if the dead wood is in a place where it can fall apart, embrace the mess.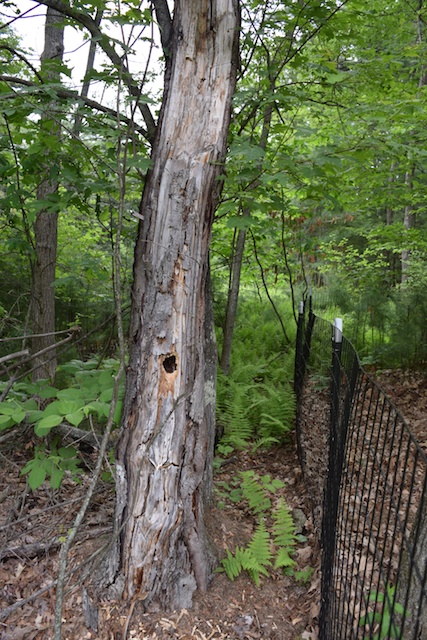 I think that it adds to the texture of the landscape.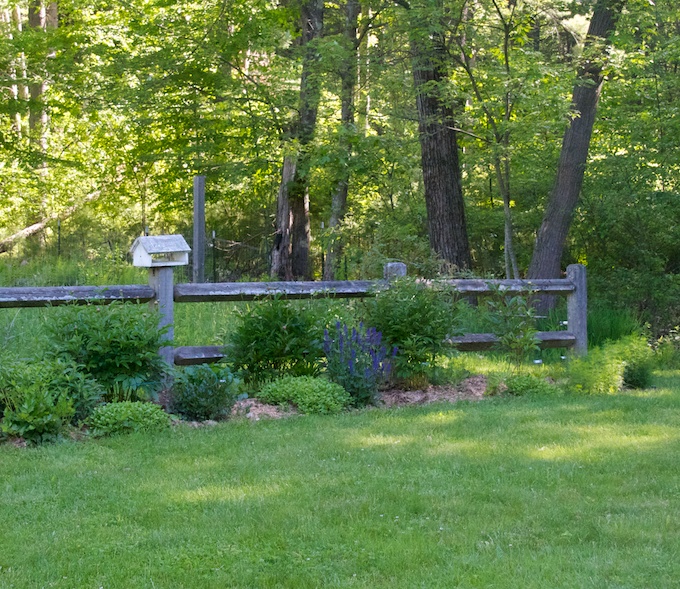 Yes, a dead tree hosts insects. Don't be put off by the ants and creepy crawlies. Those are fodder for birds.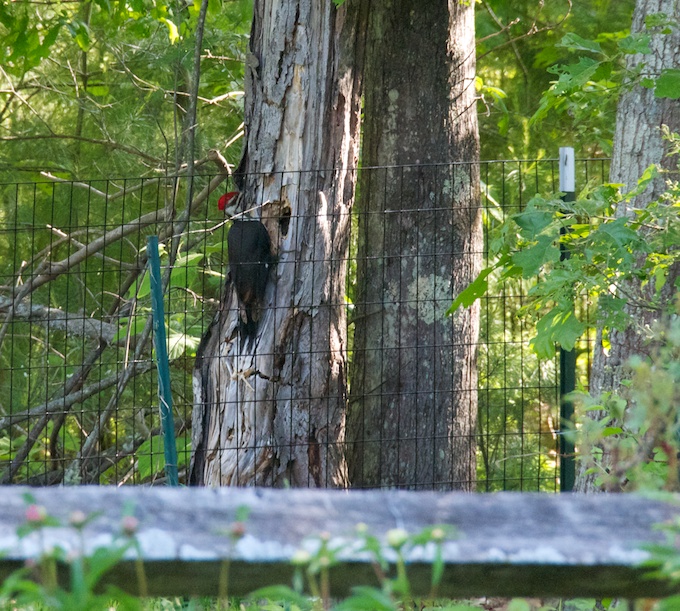 Leave the unsightly tree and you just might find that you have a spectacular visitor.