In this part of the country, we can expect a late frost, and so tender vegetables don't safely go into the ground until mid-May or even June. However, the rule of thumb is that as soon as the ground can be worked, cold-hardy seeds can be sown. Early in April, the snow melted off of my raised beds, and I was able to get kale, peas, carrots and lettuce in.
Usually, I seed those crops at least twice, a few weeks apart, in order to harvest over the course of the summer. But, we haven't had any hot days to warm up the dirt. We have had a lot of cold rain. You don't want to muck about in the garden in the muck – it will compact soil that you've so carefully fluffed up and nurtured with compost and a light hand. Because of that, most of my vegetable garden still looks like this: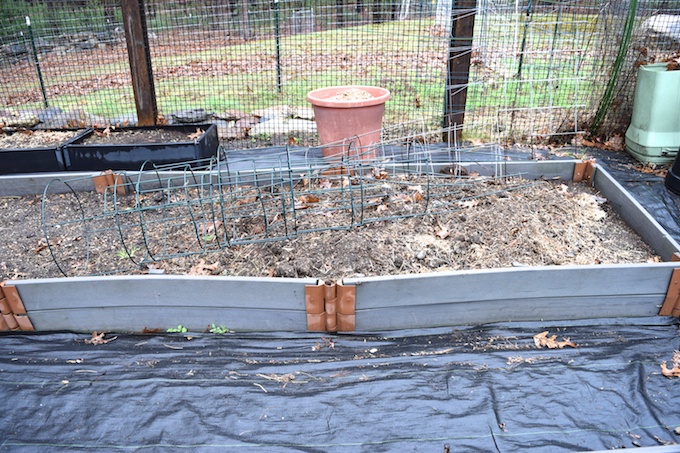 The seeds that I did sow in early April had a pitiful germination rate. Only about half of the snap peas have shown themselves. However, the shelling peas are looking okay.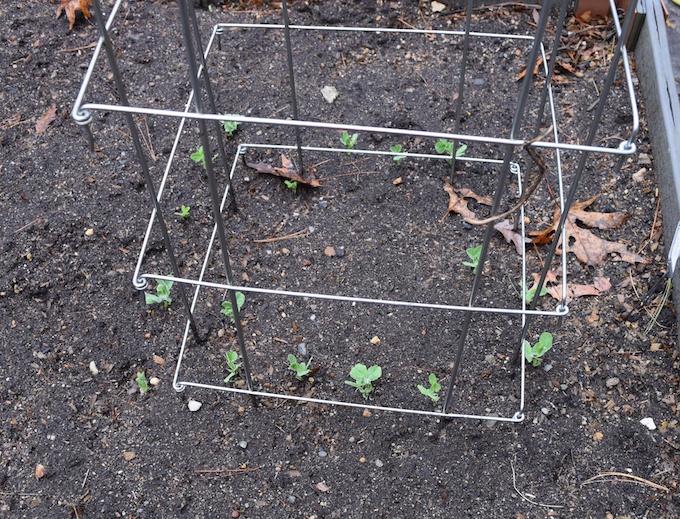 The kale is just now braving the chilly spring.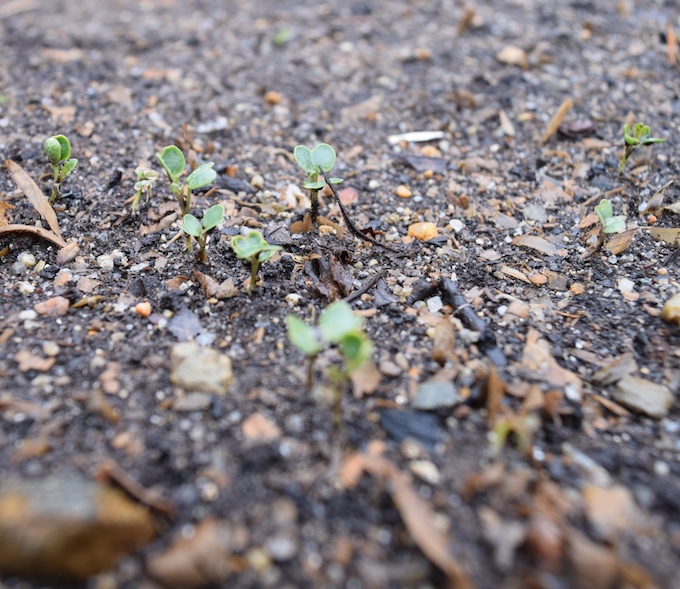 Hopefully, by next week I'll be able to plant more vegetables. Meanwhile, the one thing that this dreary spring weather is good for is grass. I've sectioned off the goat pasture, keeping the boys to one side. Yesterday I broadcast timothy seed onto the other.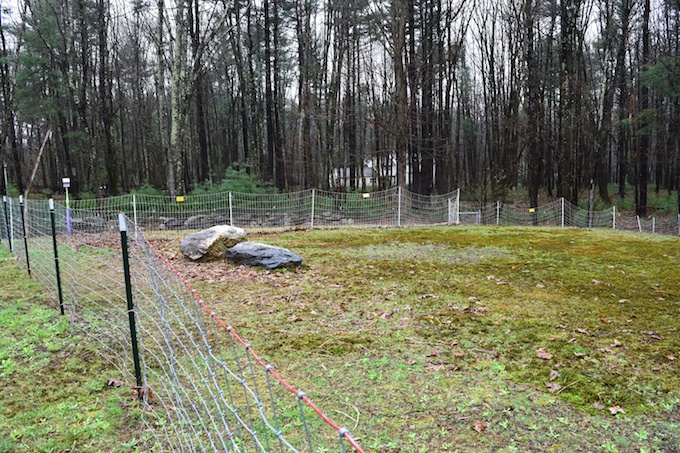 Not that the goaties will suffer from hunger. They get their daily ration of hay, sweet feed every other day, I bring them greens, and I hand graze them a few times a week. Look at that belly!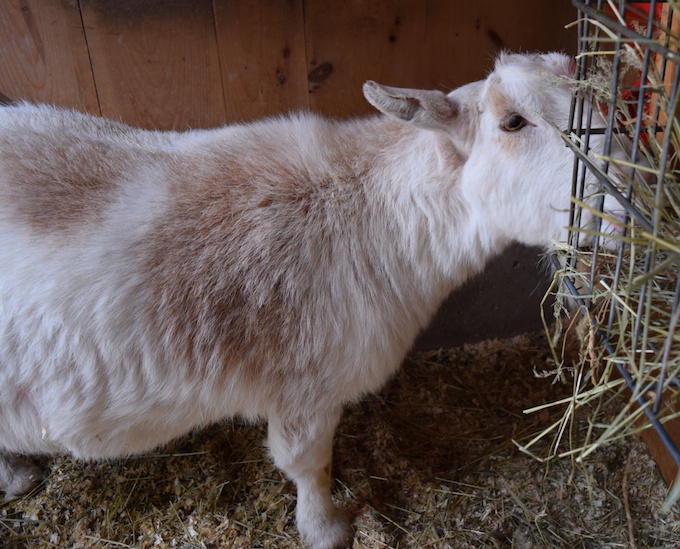 The goats turned five on April 26. Dr. Sarah, their vet, came and gave them their yearly vaccines. I asked if they were, perhaps, a tad tubby. She said no! They're just right. (The feeders to the left and right of the manger are for kelp and minerals, both essential to feed free-choice for the health of your goats.)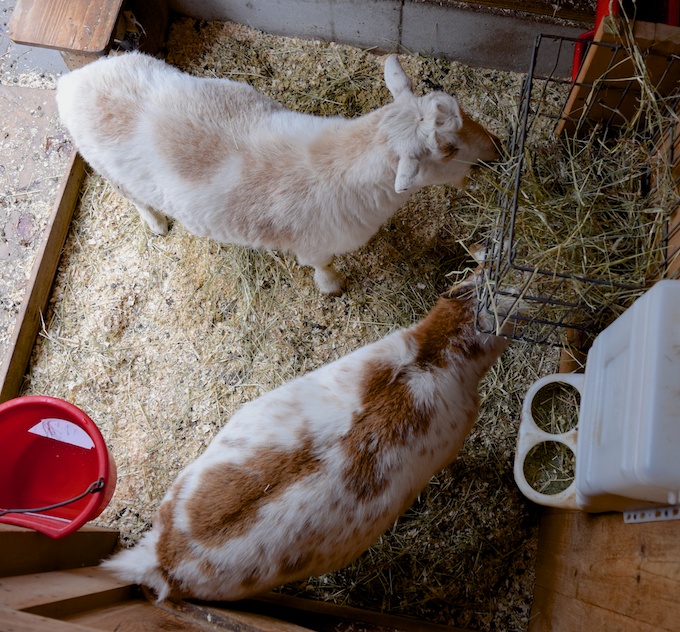 By the way- with the warmer weather, we leave the stall door open later. The goats like being out at night. So, don't worry if you see them out after dark.
What's growing in your garden?