There's a reason that there's an expression spring has sprung. One day there's a hint of color on the trees, and, as if you're living in a time-lapse video, all of sudden, the world is lushly green.
One day you notice a glimmer of pink on your favorite decorative cherry,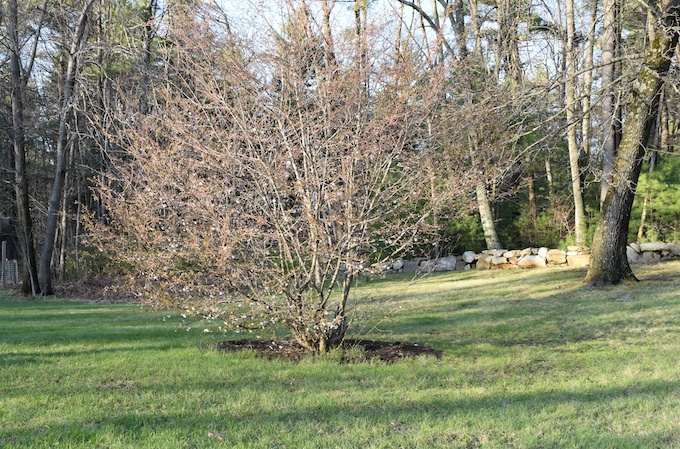 and you marvel at the buds.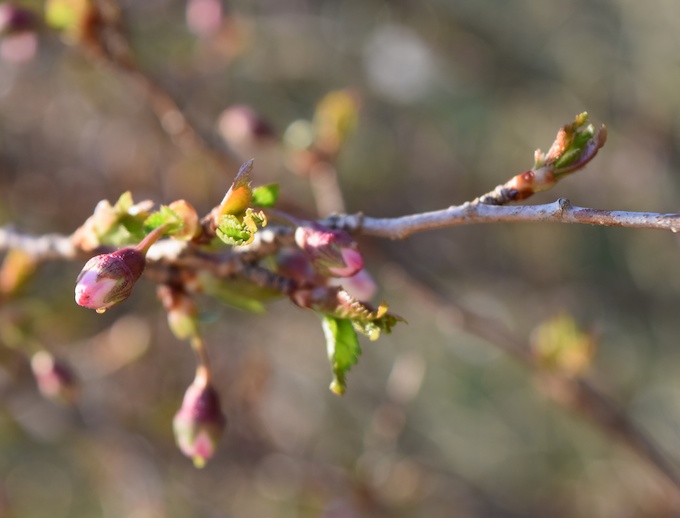 Then, three days later, the bush bursts into glorious blooms.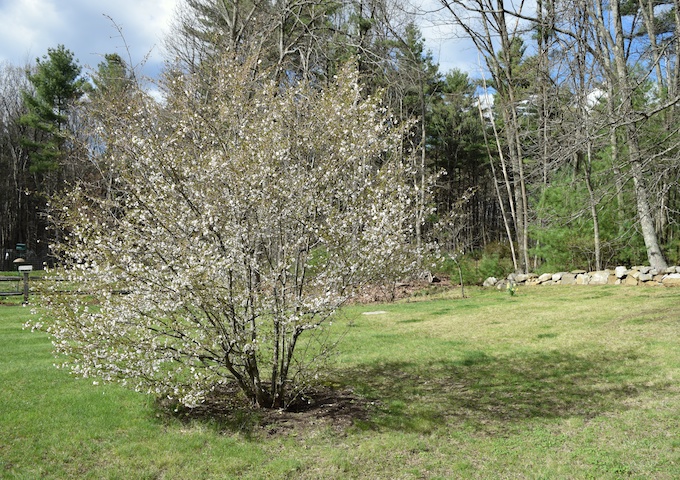 You know that those flowers are coming, but still, the sheer beauty of it takes you by surprise. Every year your heart leaps at how pretty it is, as if you've never seen such a thing before.
Of course, there's also the expression, beauty is in the eye of the beholder.
I don't know what Lily thinks of visual beauty, but I do know that some smells are heavenly, rapturously, deliriously, wonderful to her. While I was marveling at the blooms, Lily had found something that my human senses couldn't detect. Something thrilling to a dog. Lily rolled with the pleasure of a true connoisseur of beautiful odors.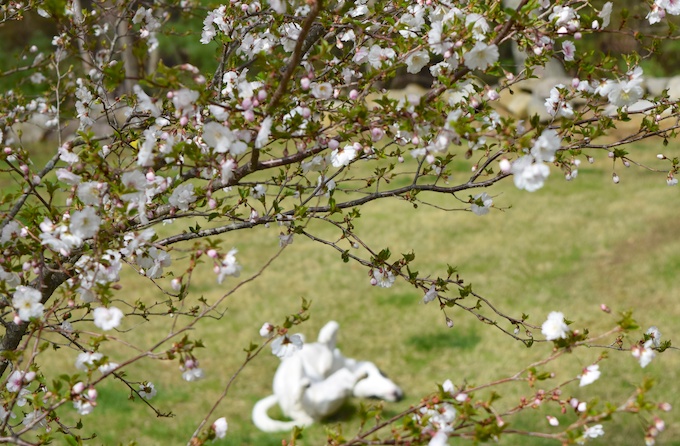 There's beauty all around.