The town that I live in has a population of only 5,000 people. We don't have a mayor. We have boards – selectmen, health, finance, council on aging, etc. – and all of the positions are filled by volunteers that we vote for. Talk about transparency and accountability in government! When we vote, it is done on a paper ballot. No hanging chads, no computer glitches. The ballot is cranked into a secure box. When the voting ends, the ballots are counted. By volunteers. With one of our policemen in attendance.
Today was election day. There were no state referendums and nothing on the national agenda, and in fact, there were no contested elections here for any of the boards. I'm grateful that during this rushed and over-extended age that anyone is willing to take the time to volunteer. What's astounding is that such capable, educated, and committed people are willing to work so hard for all us. So, voting is important, if only to show that we citizens recognize the service that these people give.
I voted this morning. To do so, first I got my horse out of his paddock, groomed him, and tacked him up. Tonka and I headed into the woods.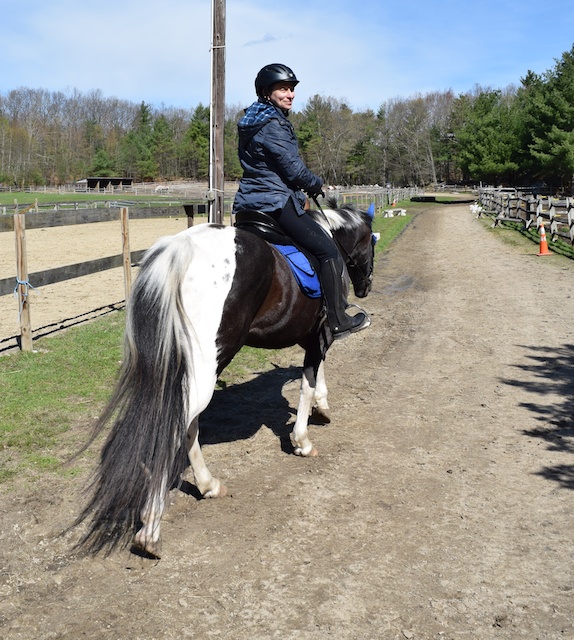 A mile later, after two muddy stream crossings, we emerged in the center of Carlisle,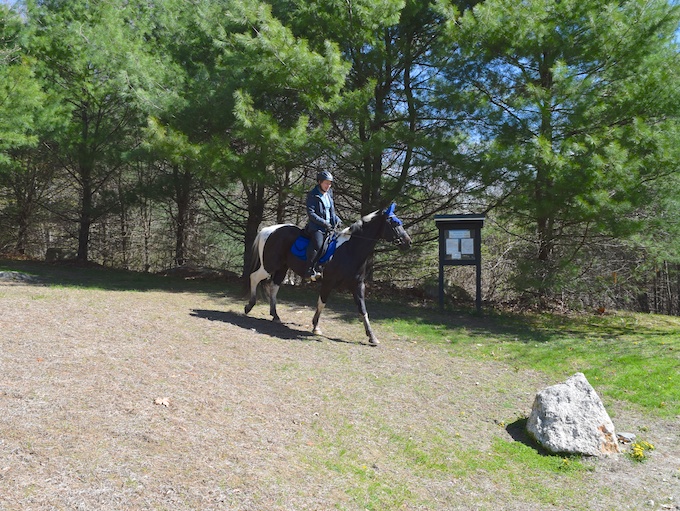 at the town hall lot. The parking spots were all full,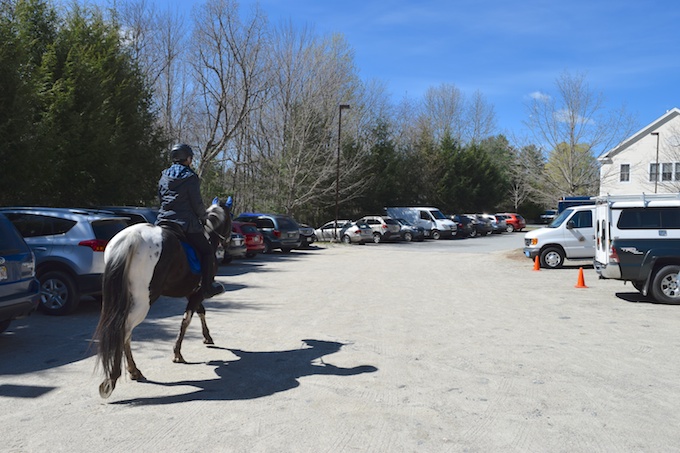 so I decided to bring Tonka to the front door.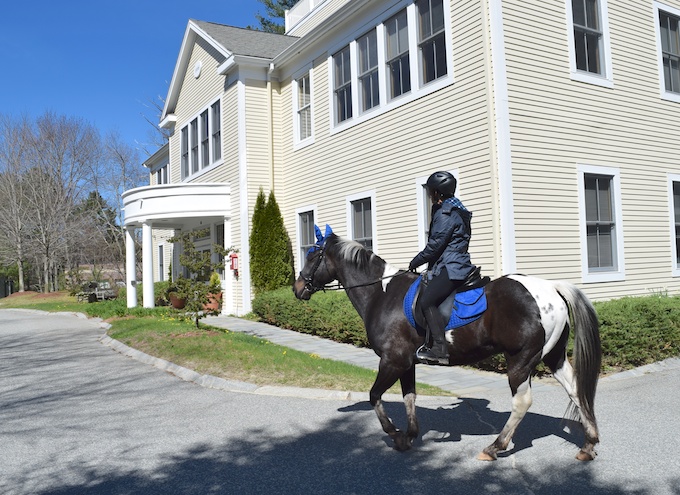 Steve is on the ballot – he's running for his second term on the Library Board of Trustees – and he had just voted. So, I got off, handed the reins to him, and did my civic duty. Meanwhile, the volunteers who were manning the tables took a break to pet Tonka. Everyone was happy.
When I came out, I put my I Voted stickers on Tonka.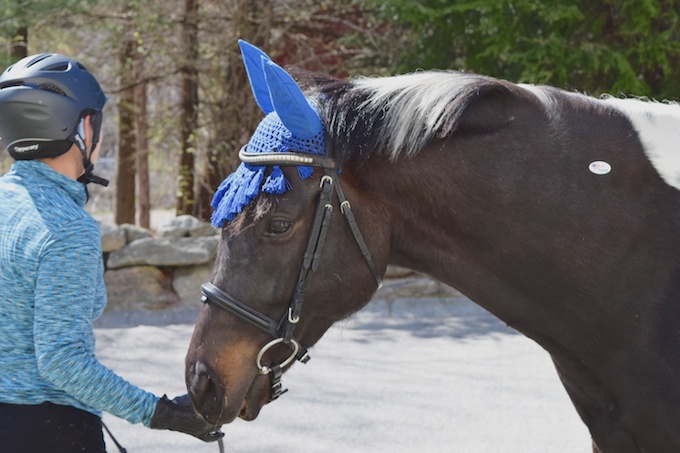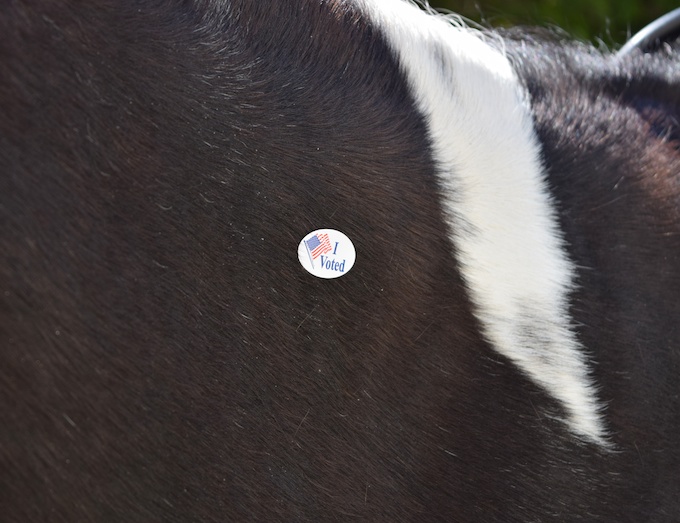 The Town Hall doesn't have a mounting block, so I used a rock.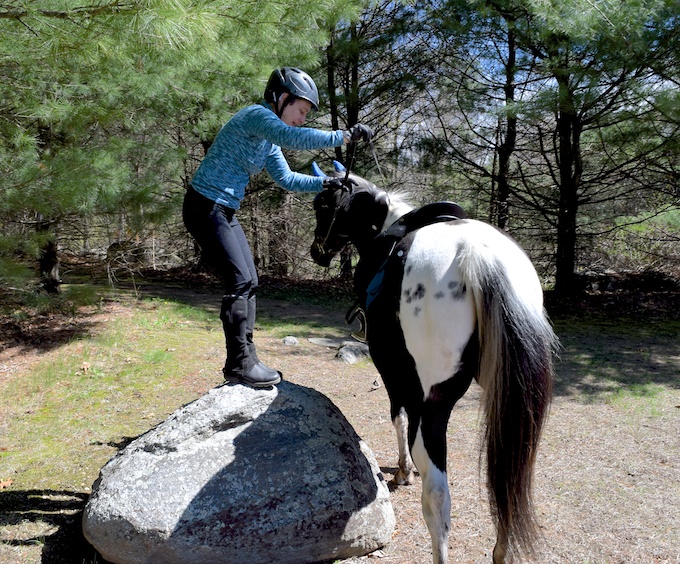 Off we went back down the trail to the stable. It's good to do one's civic duty.