Yesterday I had the perfect Mother's Day. I spent it with all of the guys that I love – my two sons, husband and horse. Even the goat boys got a long and leisurely scratching.
I got flowers, too, and none required fussing or vases.
Some of the prettiest of the May flowers are low to the ground and small, but their delicate beauty shouldn't be overlooked.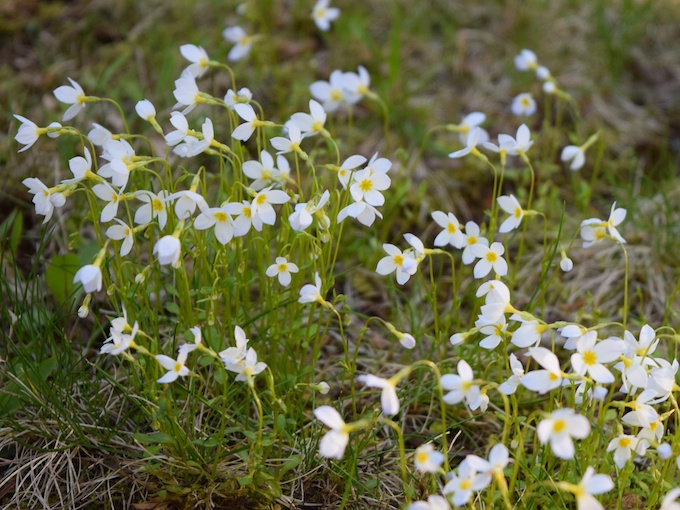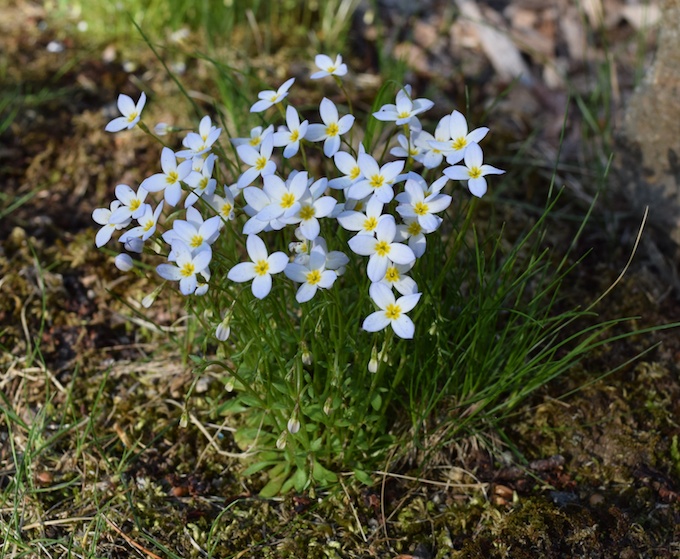 The Flowering Almond is at it's peak. Another week, and this shrub will be unassuming and untidy. All of us have our moments of glory, some are more fleeting than others.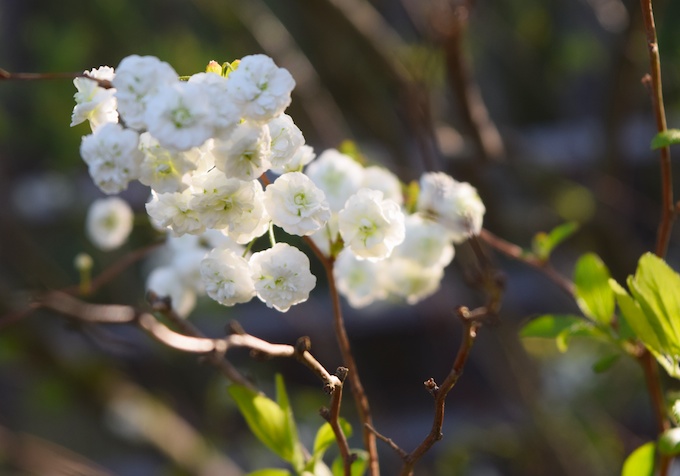 Daffodils and muscari are up in the front woodland. When the light hits them just so, they glow like stained glass.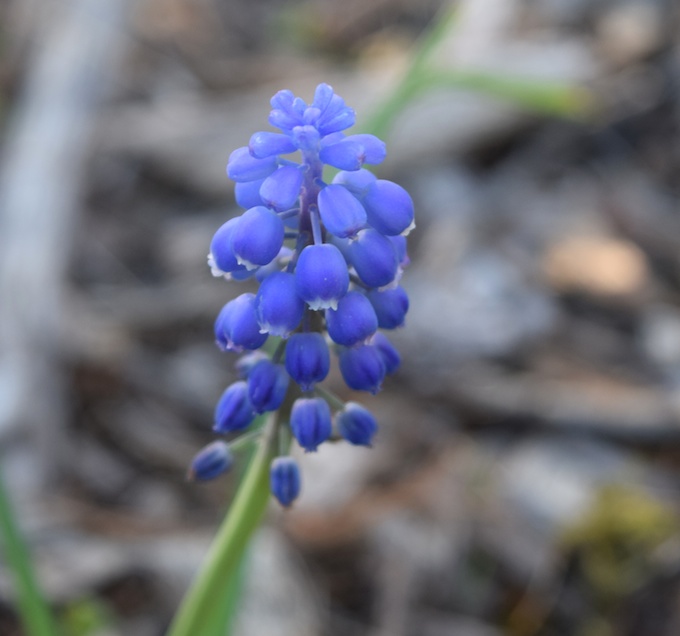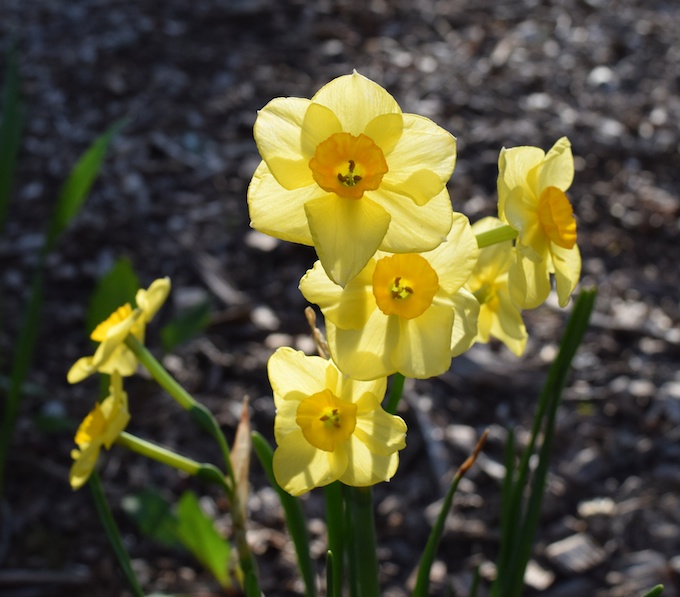 I even got the promise of peaches.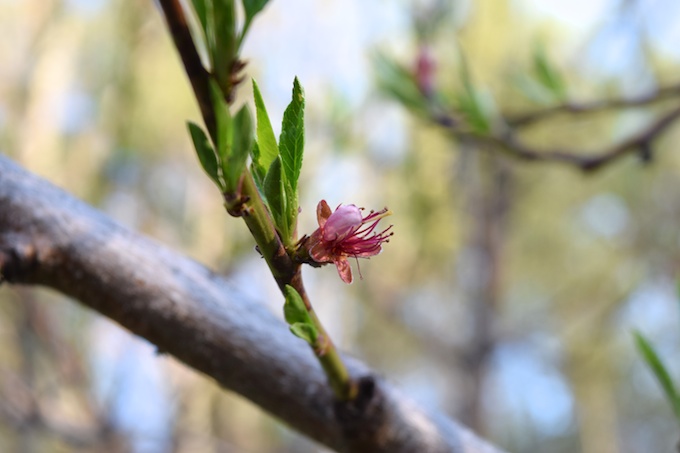 It was a very good Mother's Day.