Betsy is an elderly hen. Pick her up and she is literally as light as a pile of feathers and old bones. But, she's had seven years to figure out what's what. She's had seven years of being a determined little hen that goes about her business the way that she wants to. I used to take her on school visits. Unlike my other traveling hens, who settle down in my lap while the children pet them, Betsy made it clear that she would meet the students on her terms. She would stand on my forearm and gaze at each child as they reached over to touch her. Betsy has long been retired from such work, and she spends idle stretches of the day quietly basking in the sun and napping on the roost. But she still knows what's what. In the morning, Betsy likes to stand at the top of the ramp, taking in the surroundings.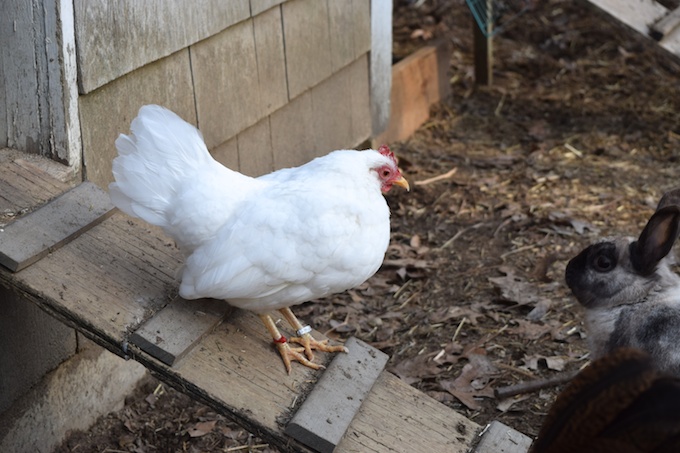 That's her place. Betsy will not change her routine, not even for a rabbit that wants to hop back into the coop.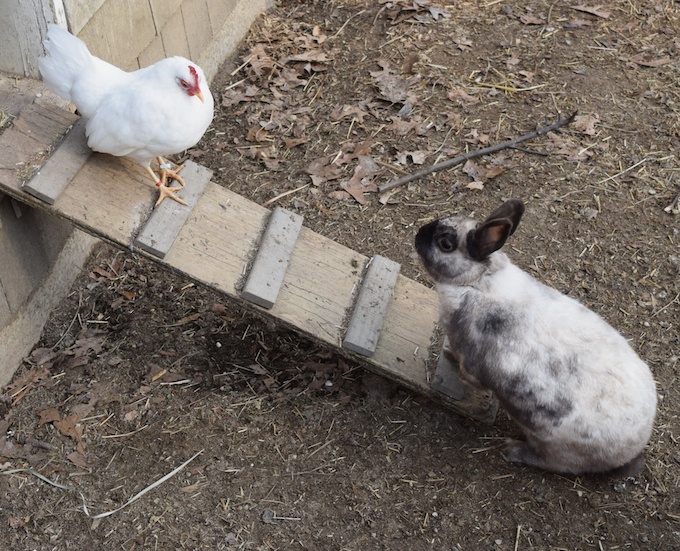 The conversation is brief. No drama ensues. Betsy makes it clear what's what.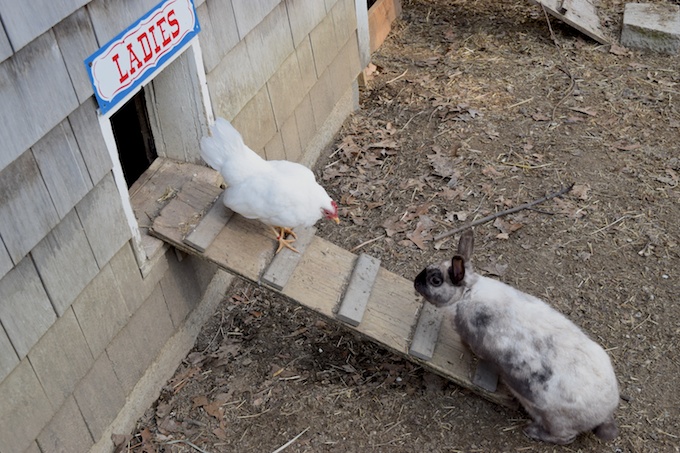 The impasse never lasts long. It is no surprise that Betsy continues to go about her day, exactly the way she wants it to go.