One of the reasons that chickens are such successful domestic farm animals is that they are easily bred for traits that we like. Color, size, temperament, type of comb, and even quantity, shape and hue of feathers, have all been manipulated by us to suit both our economic needs and also our fancies. Certainly, there is no reason for a cochin to be covered in a heavy coat of soft feathers other than because we like the looks of it.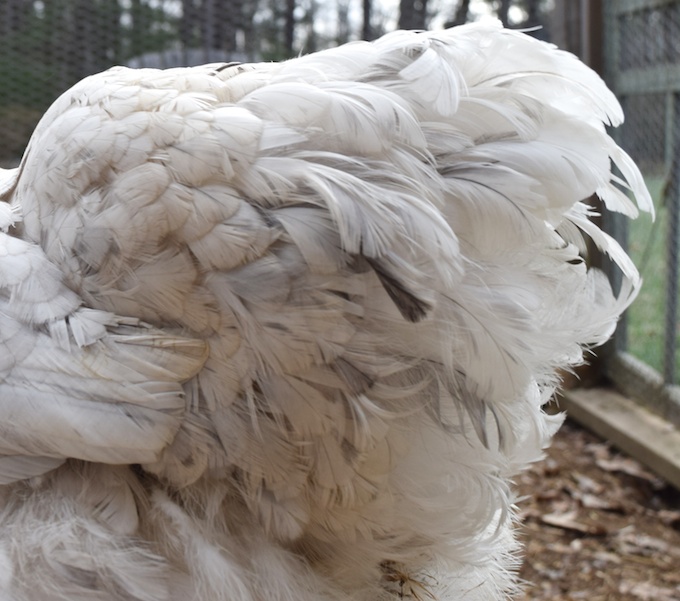 A hen has about 8,000 feathers, and, like all birds, they vary in shape and purpose depending on where they are on the body. Some are longer and harder and are found on wings and tails. These are more prevalent and obvious on a Leghorn like Betsy, than the aforementioned cochin.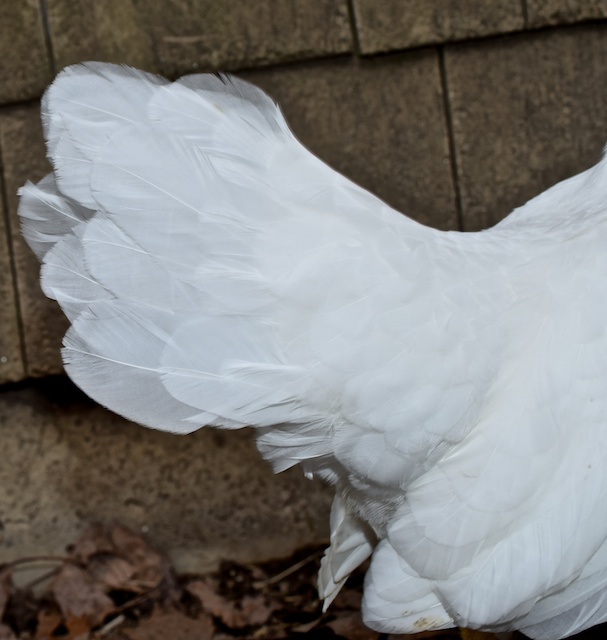 These outer feathers act to shed rain and act as a barrier to wind. That is, they do so unless we've bred the birds to have soft or twisted feathers in their place.
All chickens have undercoats of downy feathers. Here is a photograph of Veronica, and you can see what a splendid job these under-feathers do of keeping her bottom warm.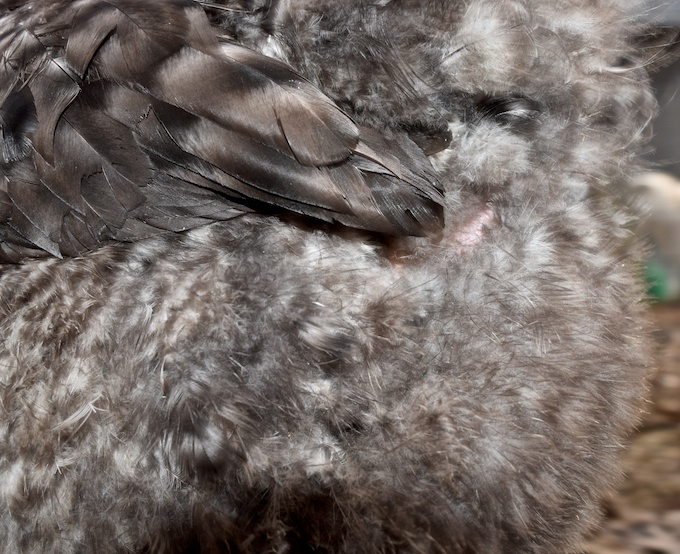 Feathers along the neck are often short and pointy, and are called hackle feathers.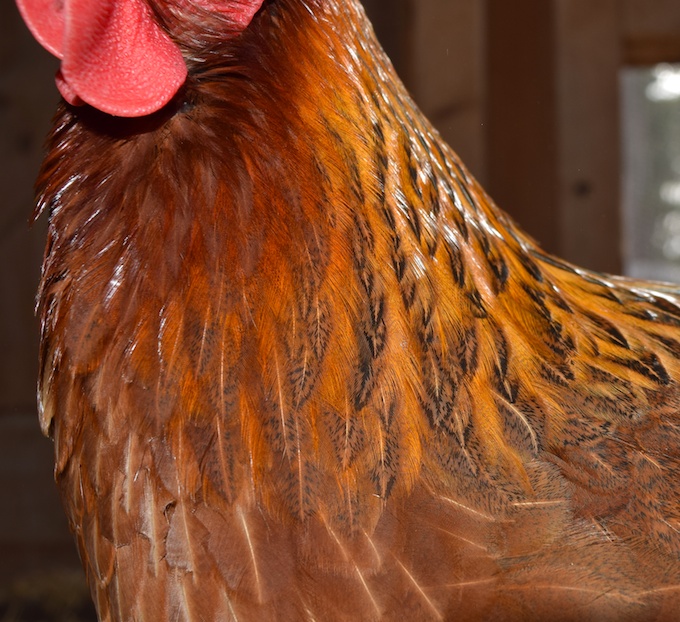 It doesn't matter which way the hen turns to look, these feathers keep her skin covered.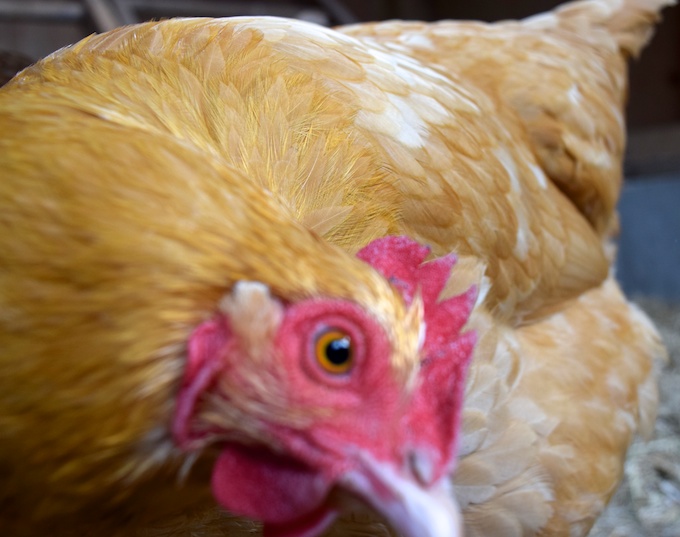 Each type of feather has a unique structure. The flight feathers have minute barbs, rather like Velcro, to keep them tight. Chickens preen to keep these feathers smooth and flat. When I do school visits, I hand out feathers for the children to rough up, and then to make right again. You don't pet a hen like you do a dog. You never want to, as the saying goes, ruffle her feathers. Always stroke in one direction, gently.
Feathers have origins going far back to the beginnings of life on earth. Some dinosaurs had feathers. Not all dinosaurs died out. Some evolved into birds, and some of those birds became chickens. We all have layers of ancient beings inside of us. I recently heard a radio interview of the author of Your Inner Fish. I will be buying this book, if only to read further about how our hiccups are related to how tadpoles breathe.
The Cornell Lab of Ornithology is a font of information about all things bird. The Lab has recently put up the best explanation of what feathers are, how they function, and how they evolved, on their page, All About Feathers. As an adult who likes reading about science, I found it fascinating, but, this site's clear graphics and precise language makes it suitable for grade schoolers as well. Peruse it, then go back again and look at your own dinosaurs chickens.