Mother's Day is coming up, and my The Farmstead Egg Guide and Cookbook would make a nice gift. If you have a neighborhood bookstore, please pick up a copy there. Tell the store that I sent you :)
If you'd like a signed copy, you can purchase one directly from me through my on-line store. In order to keep the cost down, I ship via media mail, which, depending on where you live, can take awhile. So, if you're thinking of getting a copy for Mom, don't delay and do it now. Make sure that you leave a comment telling me who to sign it to!
You can also pick up a copy through Amazon.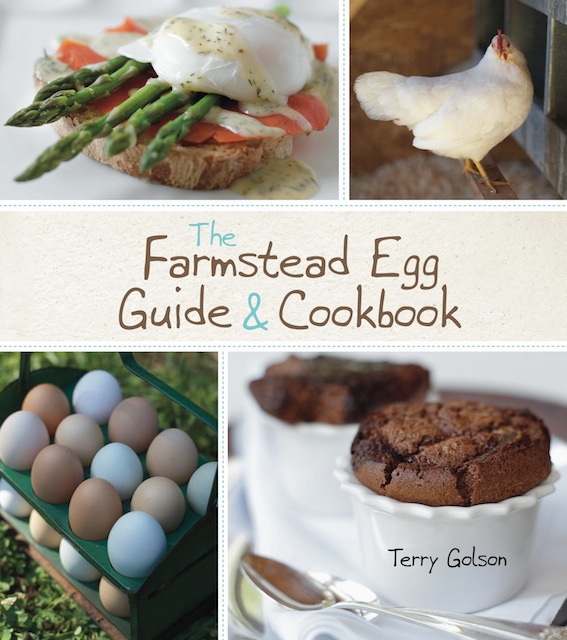 Even better, I can meet you in person and sign a copy then! Check my events page – I'm doing a number of local programs in the Boston area, and am traveling as far afield as western Vermont (to visit the most wonderful Northshire Bookstore.)
Or, you can come here to Little Pond Farm to take a Chicken Keeping Workshop, meet my animals, and purchase a book then. The Advanced Chicken Keeping Workshop on May 17 has only two slots left. If there's enough interest, I can add another session – but that might not happen, so if you want to come, sign up soon! I've also added a basic Chicken Keeping Workshop to my schedule on Saturday morning, May 31.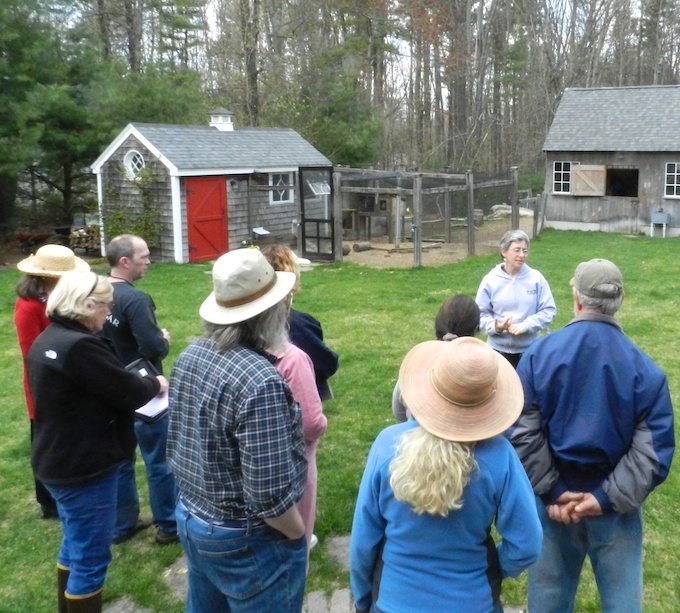 If you feel like socializing with me and other chicken people, I have the perfect program planned. I'll be at Tower Hill Botanic Garden for a book talk and signing on June 11. They have a lovely cafe, and I've reserved a table for 12 for dinner before the event. Let me know (via email) if you'd like to join us.
I hope to meet some of you in person, soon. And for those of you who can only visit me from a distance, I'm glad to know you through my cams and blog.