Two days ago, I looked out of the upstairs window and took a double take. There was a goat on the lawn.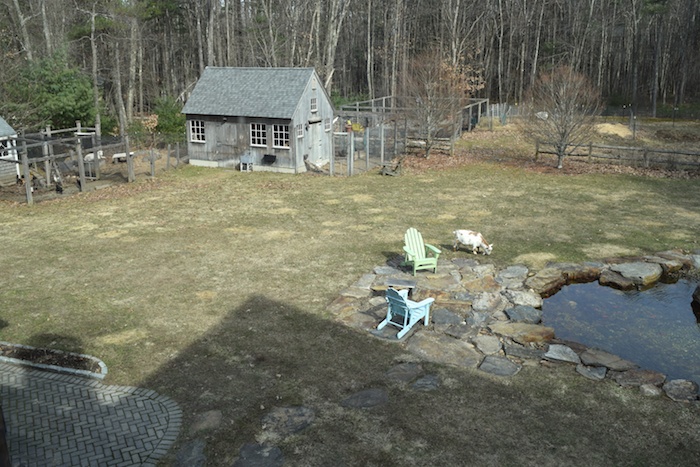 Notice that the barn door is closed. The paddock gate is closed. And yet, Caper is on the lawn. His brother, Pip, is relaxing on his bench inside of the goat pasture. Did Caper dematerialize from one side of the fence and materialize on the other? Did he say Beam me up, Scotty! and get transported to the side of the fence with the green grass?
Steve investigated. The gate has two chains to keep it shut. The bottom one was off the hook.
Yep, Pip figured out how to unlatch the chain and squeeze through the gate. (Notice that the chain on the top is still on. Notice the size of Caper's belly. He must have defied some law of physics to do this.)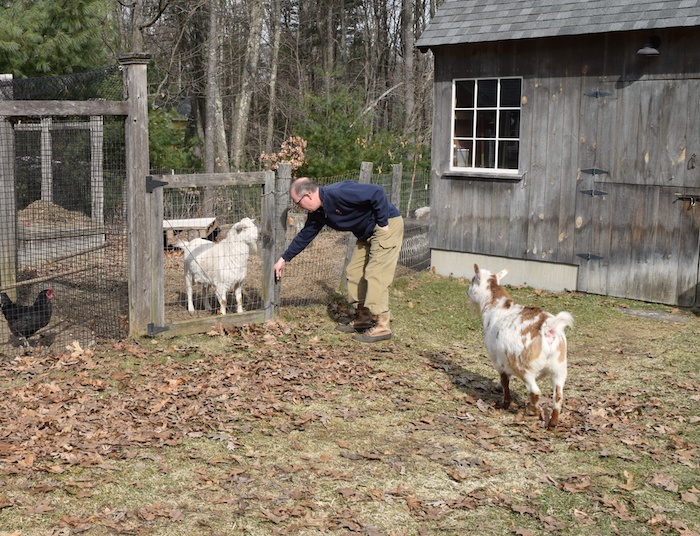 Recently a study made a big splash in the news. It announced that goats are intelligent! Those of us with goats read the study and shook our heads. The test that the researchers presented the goats was easy-peasy. It was like asking an MIT mathematician to recite the times tables. Obviously, the researchers hadn't ever kept goats.
Steve got Caper back in. I secured the gate with what I had on hand. You have a lot of extra clips and carabiners when you keep goats.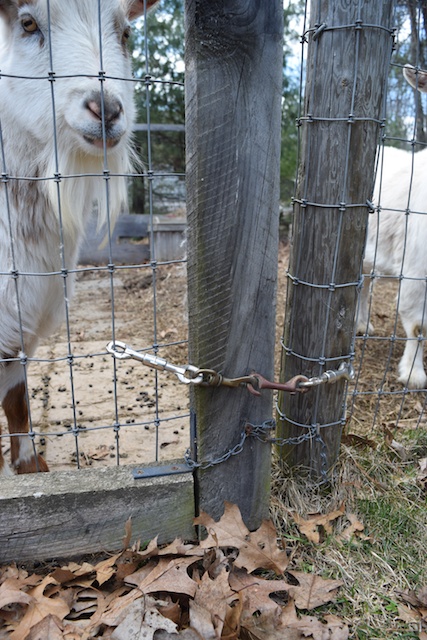 There! I said, Caper can't get into trouble now!
Never, ever say that about goats.
That night, Caper discovered that if he bangs on the stall door, that a loose wire will fall off of the wall. Nice toy.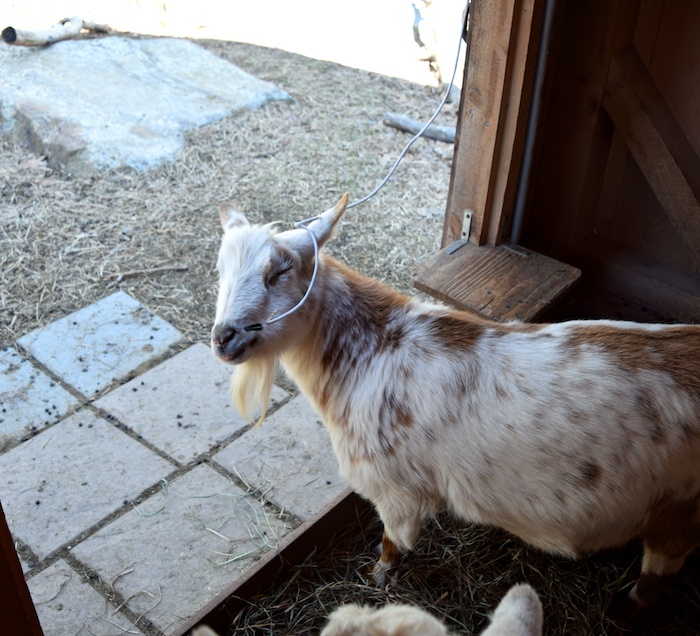 Good to chew.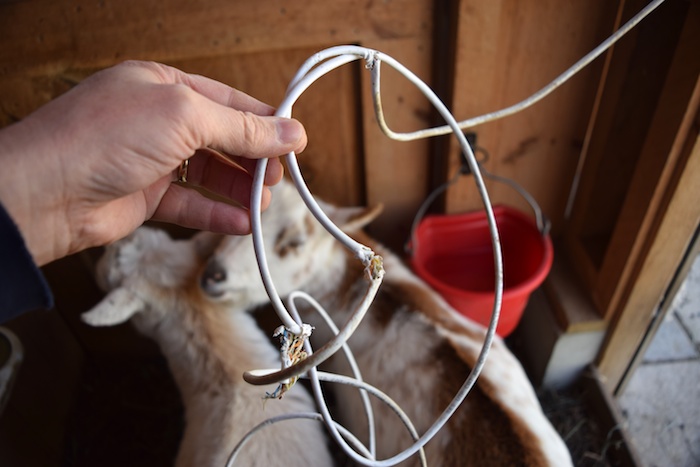 Luckily, it was not high voltage.
Notice that all of these stories are about Caper.
Pip is the gentleman.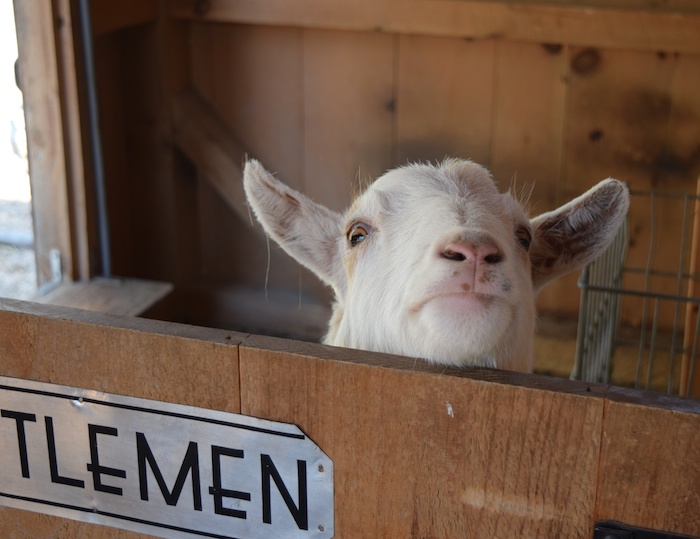 He says that he deserves some peanuts for being so good. He does. I also think that Caper deserves peanuts for being so clever. Those researchers could learn a thing or two from him.