It's not that unusual, but somehow it always takes us by surprise. April snow.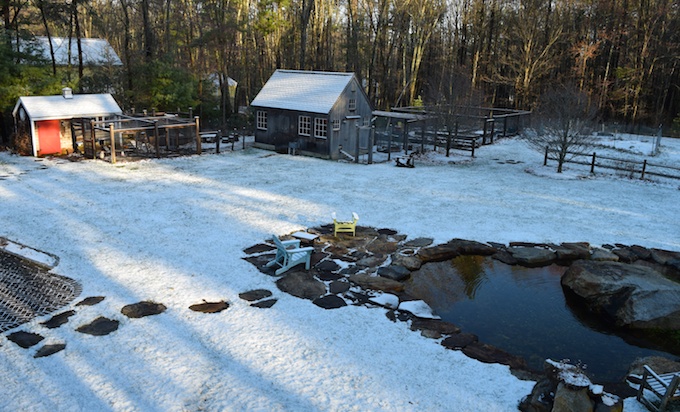 This year's April snow is pretty rather than a problem. I love how it clings to the moss on the path to make a graphic pattern.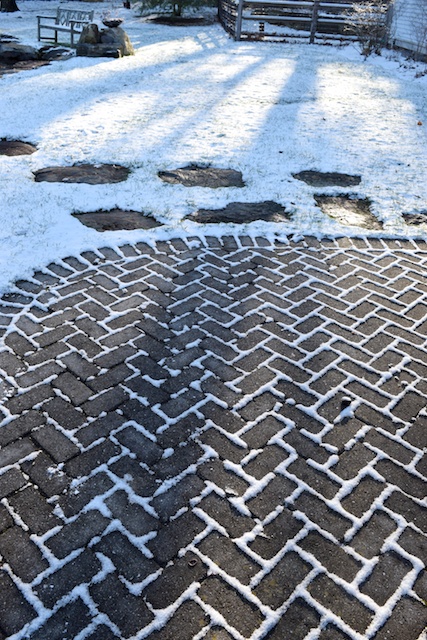 The color of the water celery pops against the white snow. It reminds me of how very green that plant is. (The goats say that it is also very delicious. I will take them out to the pond later to graze.)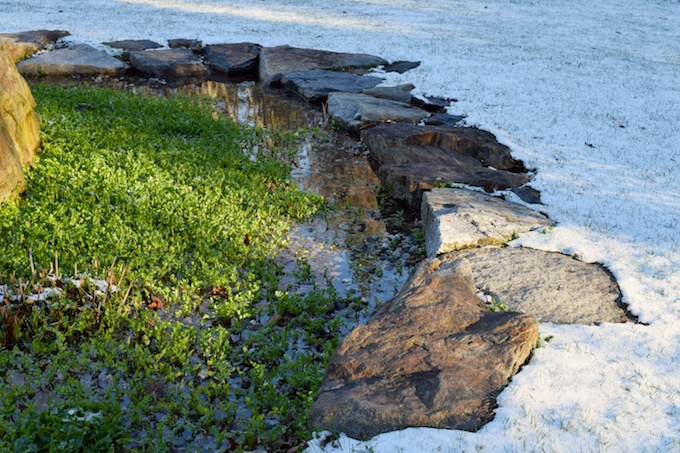 It's below freezing, but I don't mind. I know that the beauty is ephemeral and the temperature will rise.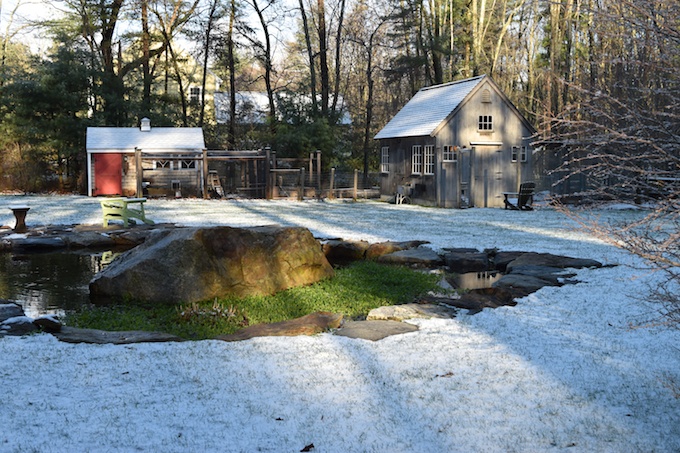 The snow won't affect the peas, lettuces, chard, kale, spinach and carrots that I planted last week. Those seeds have only just sprouted and the seedlings will be fine.
The goats, still shedding off their heavy winter coats, were quite happy and comfortable in this morning's chill. Phoebe was delighted and hopped around the pen. However, the chickens were aghast. There was quite the pileup at the pop-door when they saw what was outside.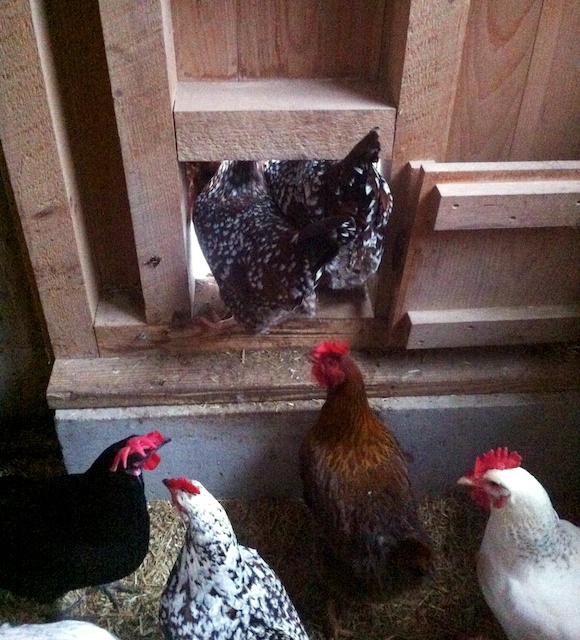 Curiosity and hunger overcame their consternation, and all of the hens have now ventured out.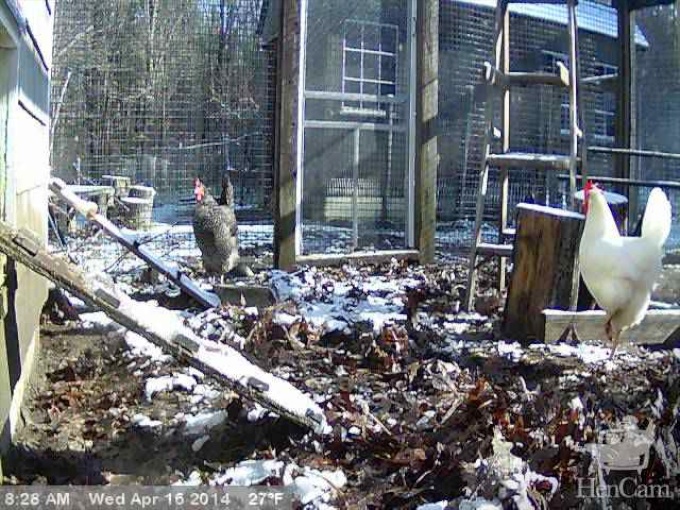 The only hold out is Scooter. He remains curled up in a ball on his bed. When I walk by, he squeezes his eyes shut. He doesn't care a whit for the beauty of April snow.