The ground remains covered by a deep crust of snow and ice. Flurries are floating in the air. But the goats know that warm weather is on the way. They are shedding.
Goats have an undercoat of wooly, sticky fur, and an overcoat of long, rough hairs.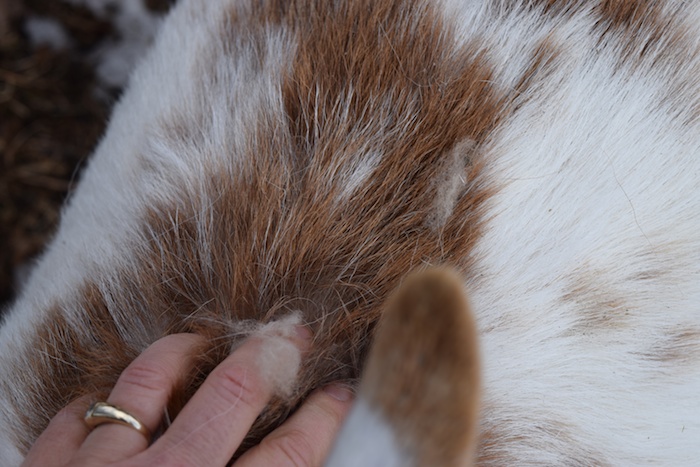 The boys are itchy. They rub their bellies against the fence line. Birds come and gather the fur that's stuck to the wire to line their nests.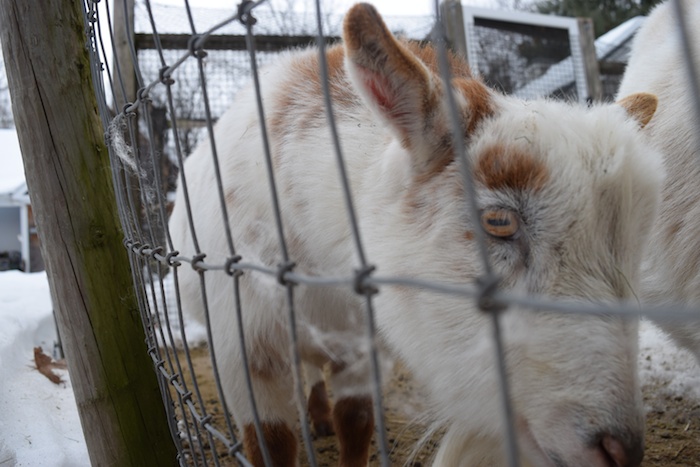 The goats need help shedding their heavy coats. They ask the Goat Maid to give them scritches. I use a tool called a shedding blade.
Ah, says Pip.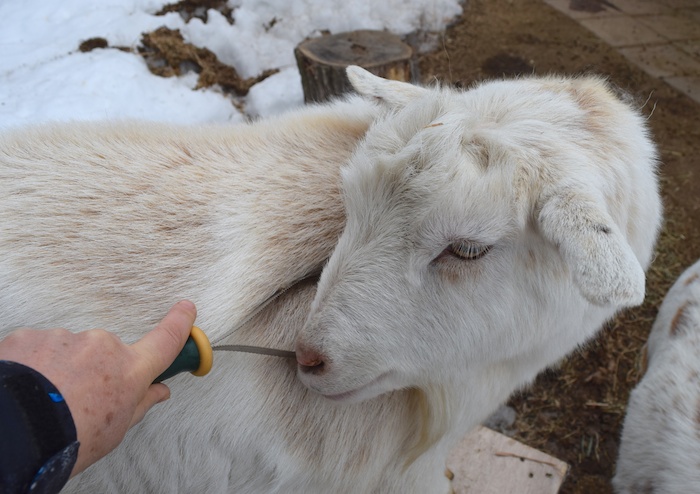 The birds are going to have very soft nests this year.