Yesterday another seven inches of snow fell.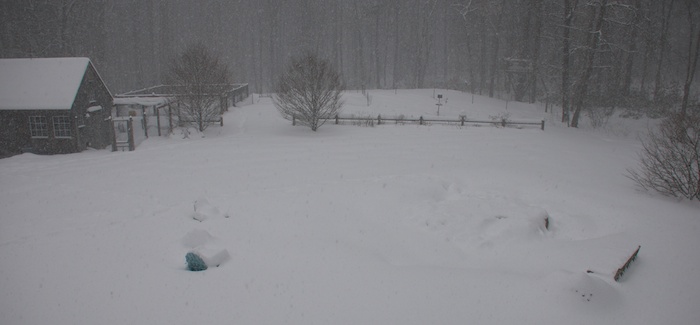 It might look like winter to us humans, but the birds know that springtime is coming. In the midst of the storm, a robin found the water bubbling out of the rock. The Beast might be slumbering in the pond below, but the robin, clued into to light and other things that we humans aren't privy to, knows that the weather will turn soon.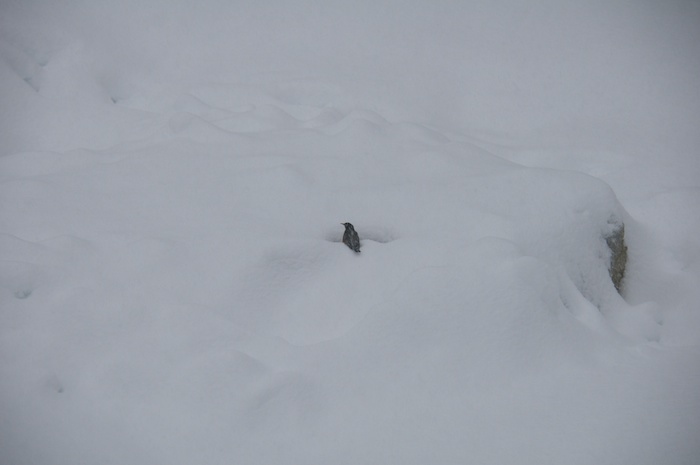 My hens, too, have declared that they've seen the tail end of winter. While the wind was blowing and the white stuff was falling hard, the Gems laid six eggs, and the Ladies laid five.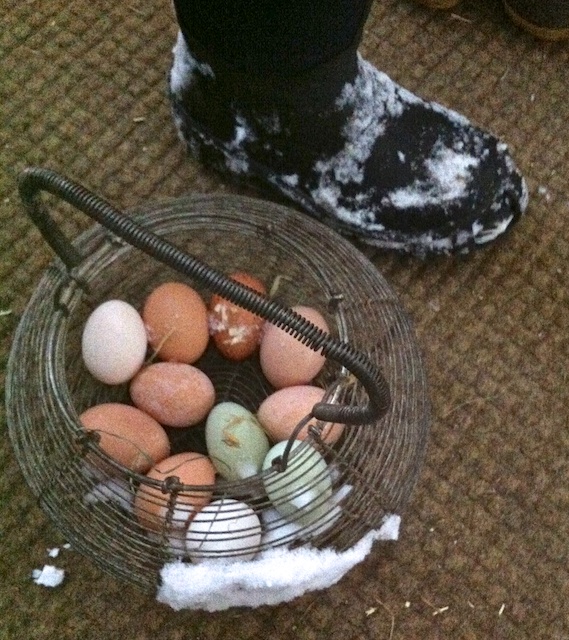 This morning, the pond is little more than an undulation in the snow.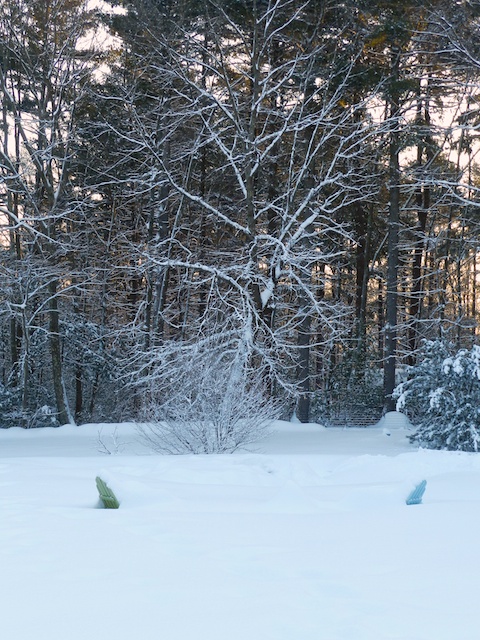 The path is narrow to the Little Barn, but I'm going to believe the birds. Spring is around the corner.