After a brief January thaw we are in the midst of another arctic chill. That's the nature of January thaws, they get you thinking that spring is around the corner, and then crush your hopes.
Yesterday morning I woke up to this.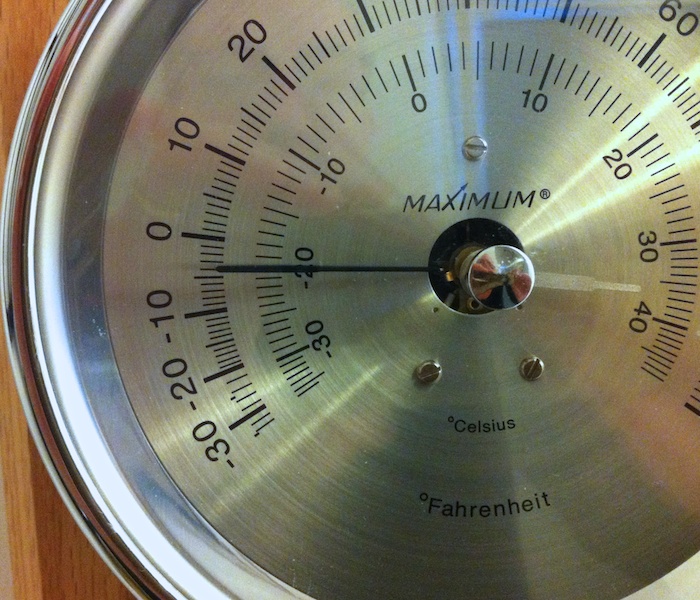 A reading like that causes some people to panic about how cold their hens are. Don't. My two barns aren't insulated. They have great ventilation, which means they are not closed up tight – the Little Barn has a hole in the roof called a cupola, and the Big Barn has large screened vents at the eaves. There's no source of heat except for the barely-warm base for the waterers, and the animals themselves. And yet, this was the temperature inside of the barn at 7 am after a very cold night.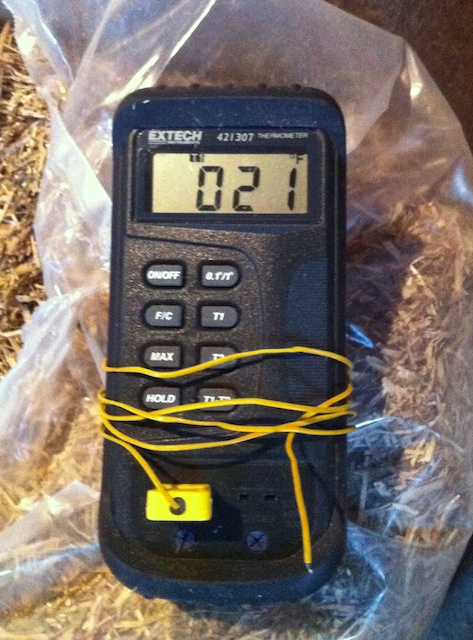 Toasty. If you're a worrier, you might get peace of mind by bringing a thermometer inside of the coop.
The chickens don't need a thermometer, and they're not discouraged after the January thaw, either. As far as they're concerned we're heading into springtime. Even the molting laggards have grown in their plumage for the new year. Do you remember how Ruby looked in December? That's a late molt! But despite being half-naked in early winter, the cold didn't bother her.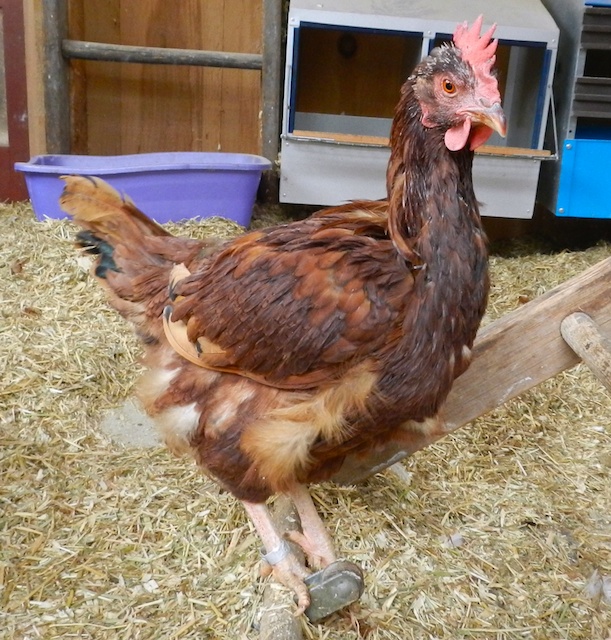 This is what she looks like today. She's in fine form and ready to lay.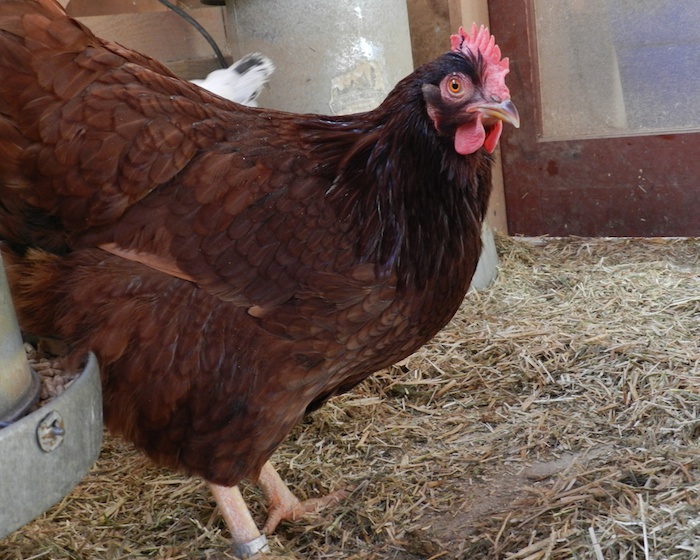 In fact, Amber, the Best Buff Orpington Ever, (due to the fact that she has never once gone broody and she lays eggs as consistently as a hybrid) has already been using the nesting box.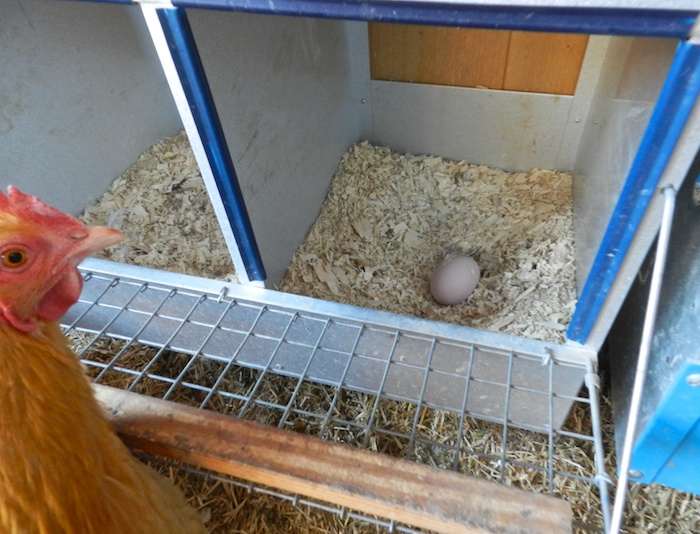 Meanwhile, there's been an upswing in egg production in the Little Barn, too. Twiggy, a White Leghorn, upheld her breed's reputation for laying, and has laid eggs even on the coldest days. She's created five to six eggs a week since she started last summer. Nancy Drew has contributed two to three eggs a week. The Americaunas stopped as daylight waned, but just this week Owly resumed laying her beautiful dusky blue egg. Beatrix is thinking about it. But Veronica? No sign at all of laying. However, she never stops chatting, and it turns out that she is a very good school visit hen.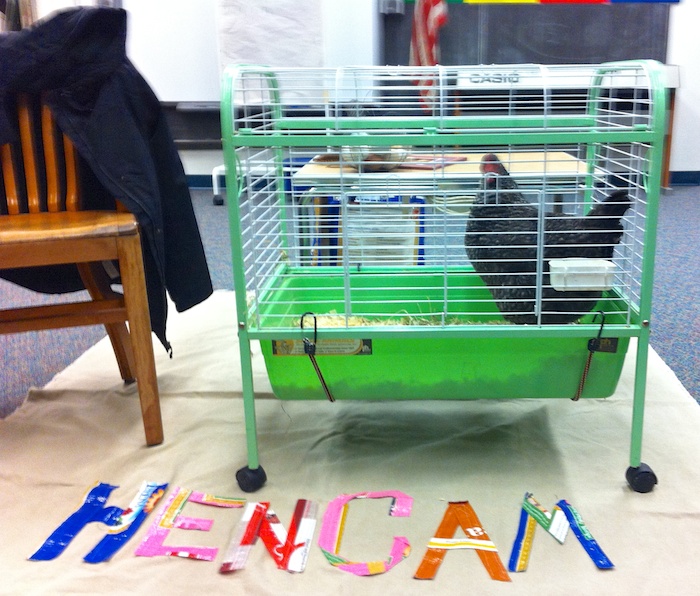 The hens are sailing through these frigid temperatures and remain true to their optimistic natures. I'm going to follow their lead and ignore the thermometer. Spring really is around the corner. Now, if only I could convince Scooter.