A few years ago a marketing arm of an industrial egg producers group put out a press release stating "brown chickens lay brown eggs and white chickens lay white eggs." This erroneous factoid got into such prestigious magazines as Gourmet. While it is certainly true on factory farms, where there are only white or brown hens, that produce only white or brown eggs, it is certainly not true anywhere else. Actually, there is no correlation between feather color and egg color. Although wouldn't that be fun, if, for example, my black and white hen Veronica laid black and white eggs?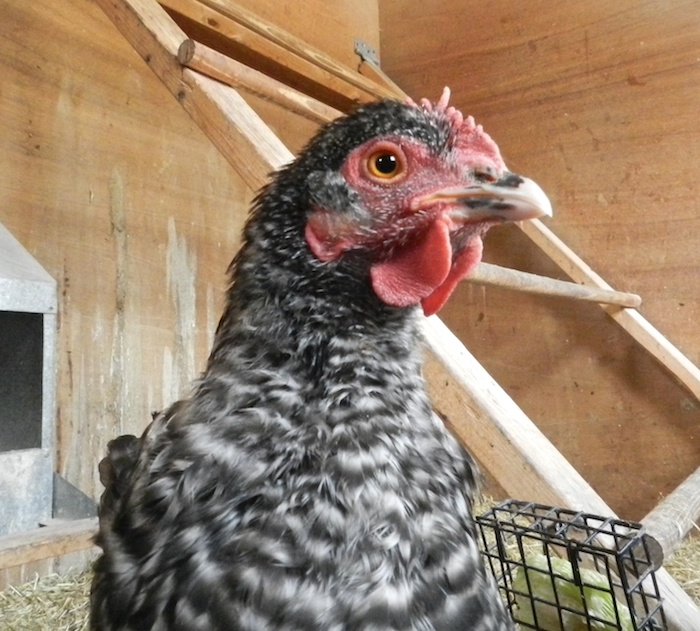 There is, however, some correlation between egg color and earlobe color. The rule of thumb is that a white-lobed hen lays white eggs, while red-lobed hen lays brown eggs. People love to hear this bit because it sounds so outlandish. No one even thinks about a hen's ears! Unlike many animals, the chicken's ears don't stick out, and they are somewhat covered by swirls of small feathers. As the saying goes, out of sight, out of mind. Although the entrance to the ear is hidden, you can often see the earlobe, which is a patch of soft skin. In some hens it's obvious, and in some it's not.
Twiggy's white lobe is that blob to the lower left of her eye. Note that it is white and she does indeed lay white eggs.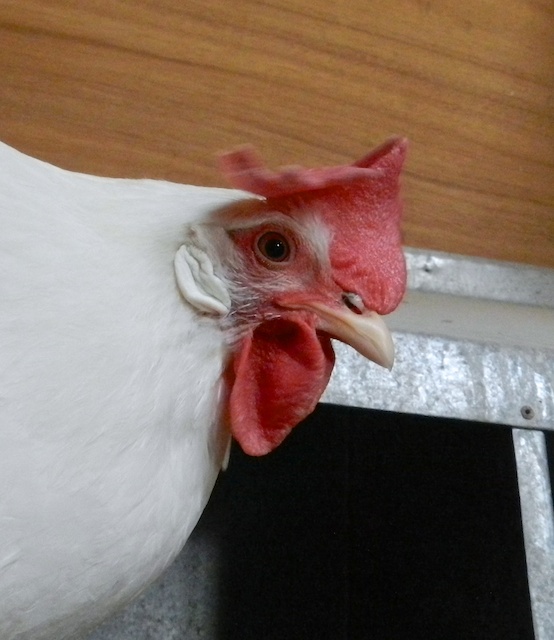 Like Twiggy, Opal has white feathers, but her earlobe is red, and she lays brown eggs.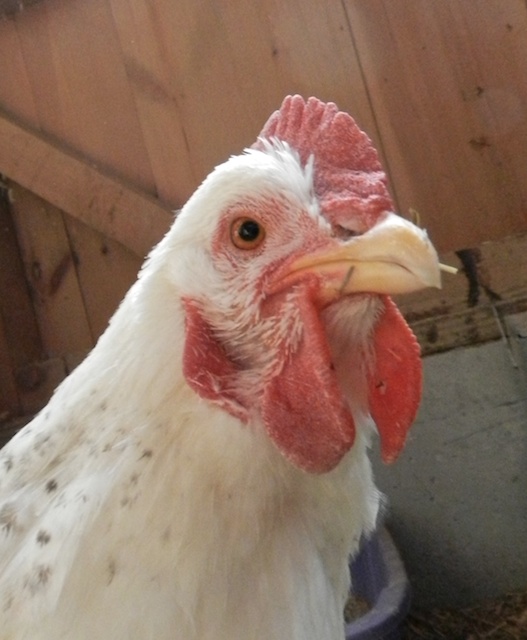 If the white ear/white egg correlation held true, then Misty would produce white eggs. She is a Blue Andalusian, which the books say have white earlobes, thus the "rule" says that she will lay white eggs. There are her earlobes. White.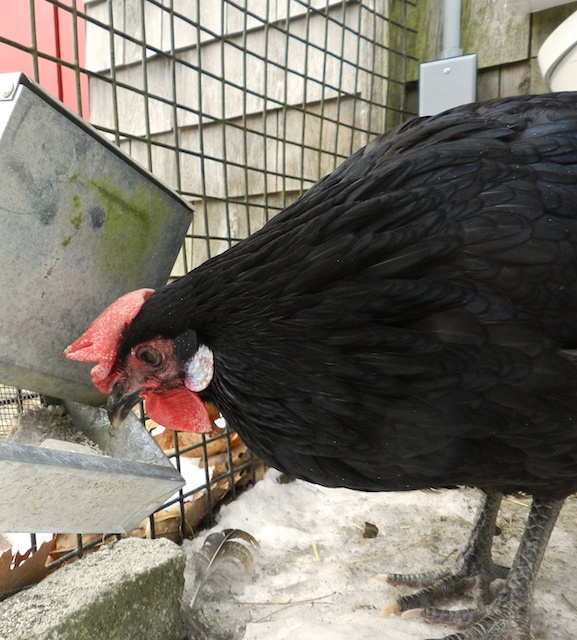 Oh, wait. On a closer look, Misty's earlobes are tinged with blue. This does not mean that she lays a blue egg. The egg that she does lay has a faint beige tint to it. Here it is on the top front row on the left. Twiggy's pure white egg is next to it.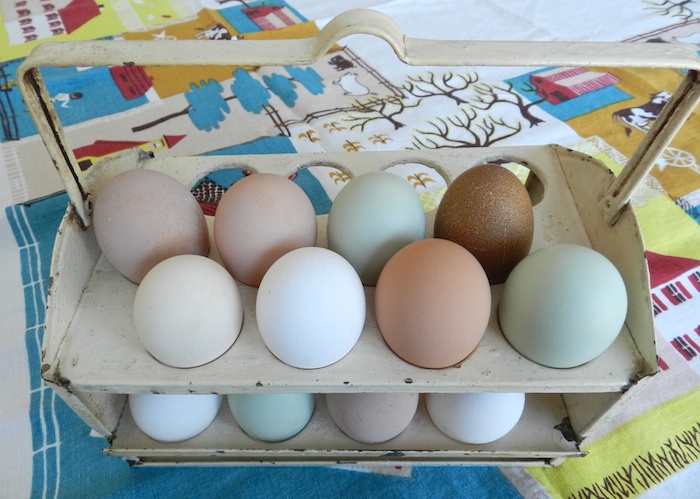 And what of the eggs that are neither white nor brown? What of blue, olive, green and chocolate? What of eggs with speckles? A fairly accurate rule is that hens with white lobes are limited to laying white eggs, but hens with reddish lobes can lay brown eggs, or eggs of other colors. (Yes, I am aware of hens with black lobes, and rare white-lobed hens that lay brown eggs, but I am trying for a sensible clarification here!)
The best known of the colorful egg laying breeds are the Araucanas and Americaunas. These chickens have reddish lobes – not that you can easily see them under their muffs and tufts! This is Beatrix. She lays dusky blue eggs. (The blue eggs in the above photo were laid by Owly.)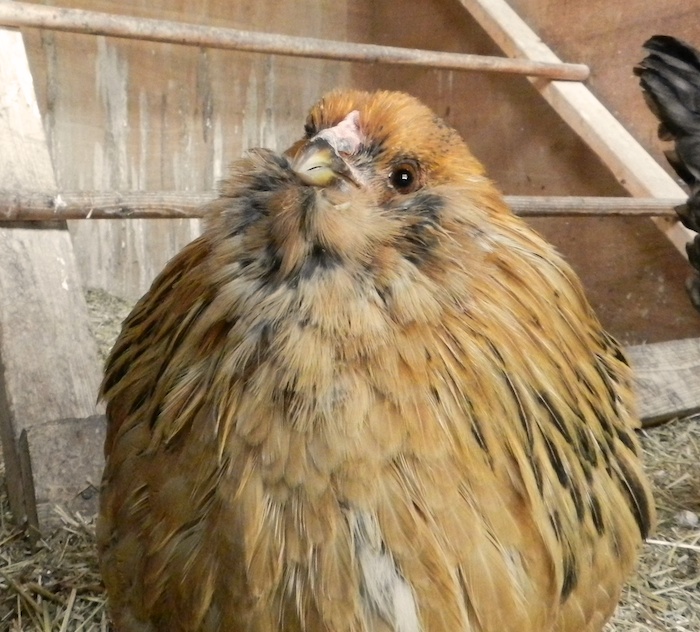 In true, there is a far wider variation in feather color, egg color, and earlobe color than any "rules of thumb" or marketing board press releases would have you think. I say, embrace that diversity. It makes the chicken yard, and the world, a much more interesting place.