By December, pumpkins purchased in October to decorate the front porch have been through several cycles of freezing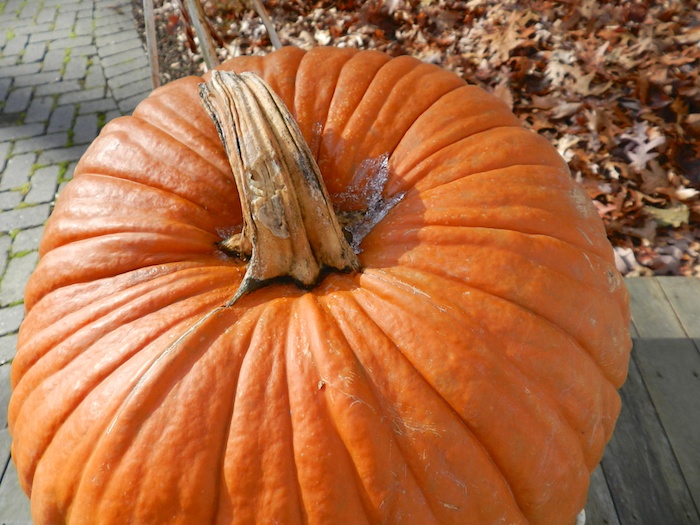 and thawing. They're sagging and dripping.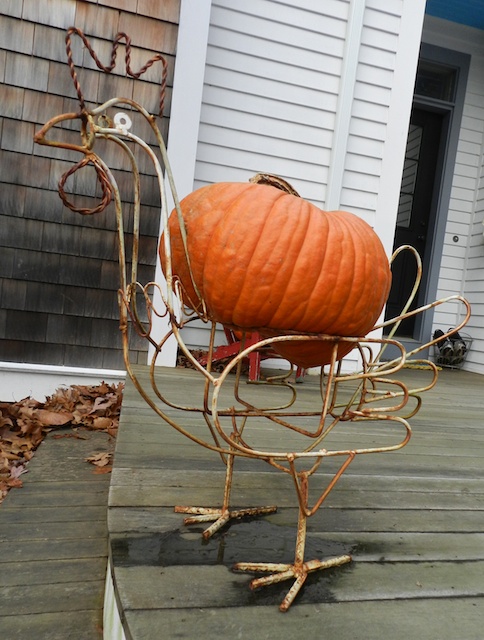 I almost left them too long. One more day and they would have fallen apart at my touch. So, yesterday afternoon I gently, gingerly, set them into the wheelbarrow to dispose of them.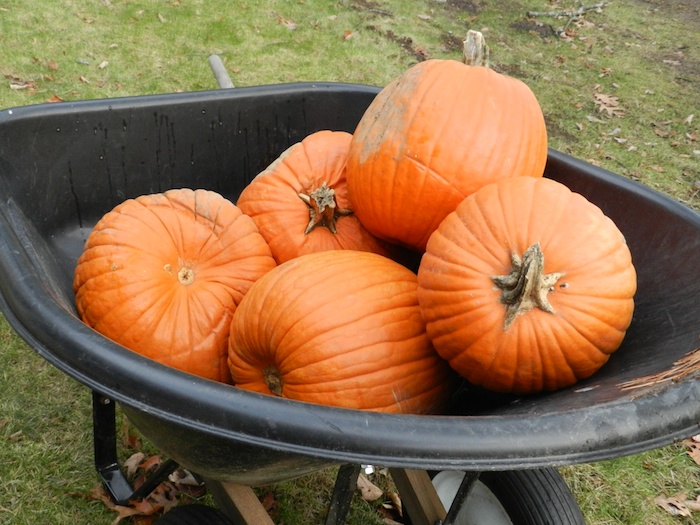 A few years ago there were too many pumpkins to put into the compost bin, and I thought that they were too close to rotten for the hens, so I decided that it was best to dump them into the woods, which is where Lily found and ate them. Then she came inside and threw up all over the house. It cost several hundred dollars to have a professional carpet cleaner remove the damage.
I no longer worry about feeding the flock softened pumpkins. They happily eat them. The hens don't care if the squash are squishy. In fact, the Girls think that  age improves the flavor.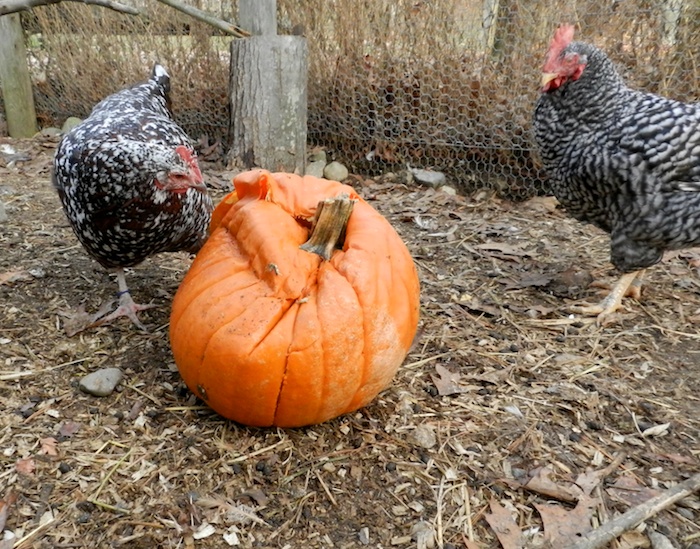 They rather like it when the stem falls off, leaving a gaping hole.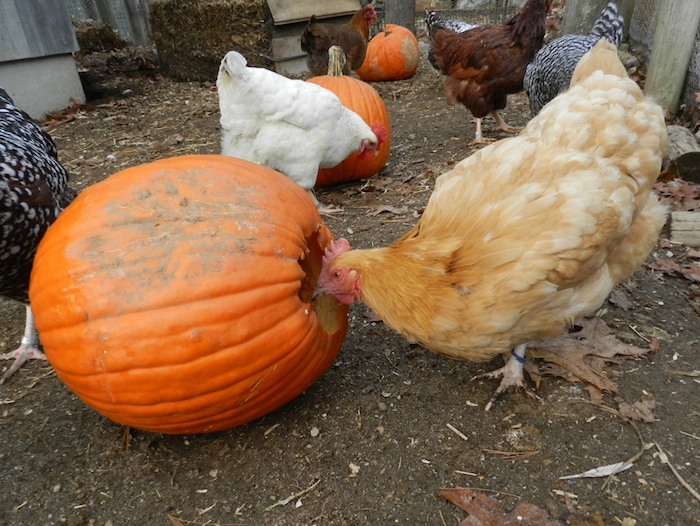 It's winter and the hens rarely lay, but still, they are good for something. In a roundabout way I rather like to think of the chickens as inexpensive carpet cleaners.