Yesterday afternoon and into the evening, forty people were here for my new-traditional Pie Party. Almost eighteen pies were eaten. There was laughter and conversation, and one happy little dog had his butt scratched by four young girls all at the same time. I'll have photos and tell more later this week, but today I'm busy. My friend, Cindy, is taking me up to Maine in her truck and trailer to pick up Tonka. Hopefully, we'll arrive back here in Carlisle, and settle him into his new home, a stable two miles from my house, before dark.
The Pie Party was a good excuse to celebrate turning onto this path of horse ownership, and so I decorated the Butternut Squash, Apple and Brie Galette like this: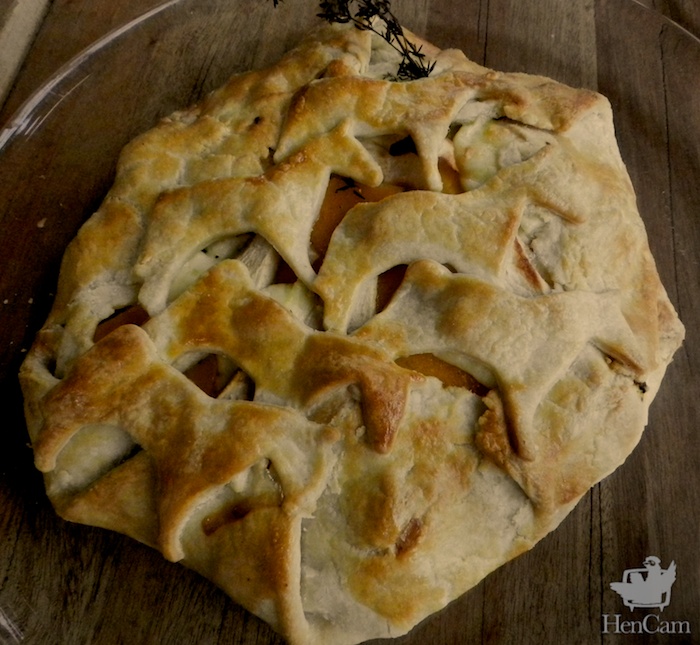 I know you'll understand if I'm not at my computer for the next few days!