It's been in the single digits here. Where the ground isn't covered by snow, it's icy or mucky. My summer rubber barn boots keep my feet dry, but oh, my toes have been cold! You know how much I love colorful, fun boots for the coops. Remember these? And these? Cute, but not adequate for tromping out to see my horse here: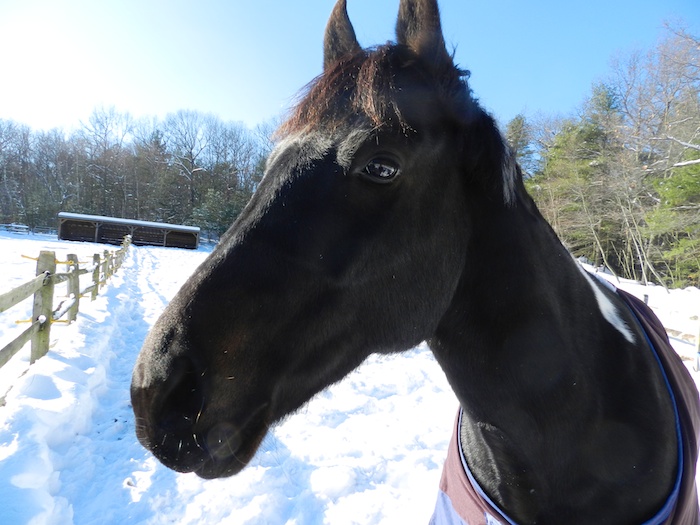 Or taking care of the goats here: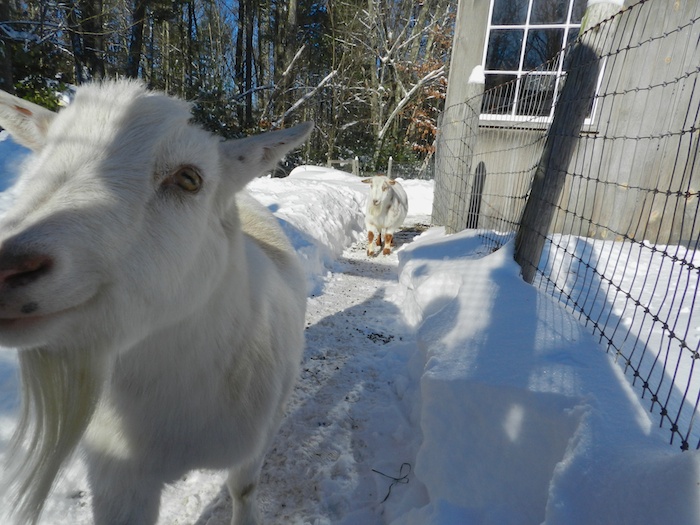 That's a narrow path, and the goats have a way of getting me to step off of it! My poor legs have been chilled up their knees.
I have a wide foot that is hard to fit, but finally managed to find a pair that makes my feet happy and keep my toes toasty.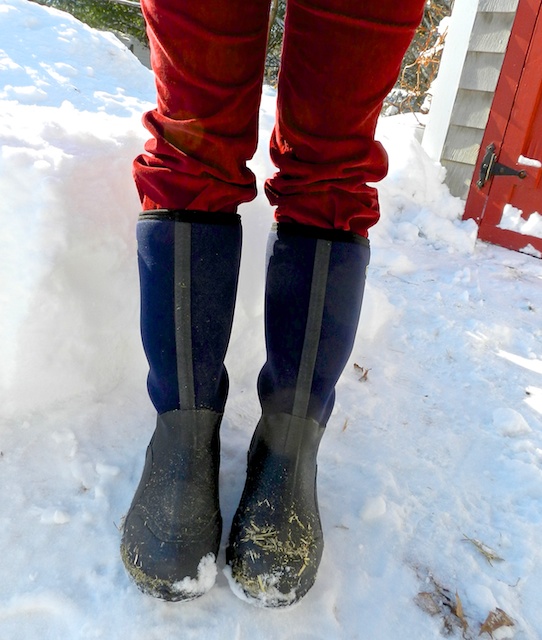 They're not the fun sort of boots that I wear in the summer, but fashion doesn't matter when your toes are blue. I'll be able to face anything that Mother Nature throws my way this winter. Still have to buy a present for the barn girl (or guy) in your life? Get these.
*I have no connection to the company but believe in keeping everyone who does barn chores happy this winter!