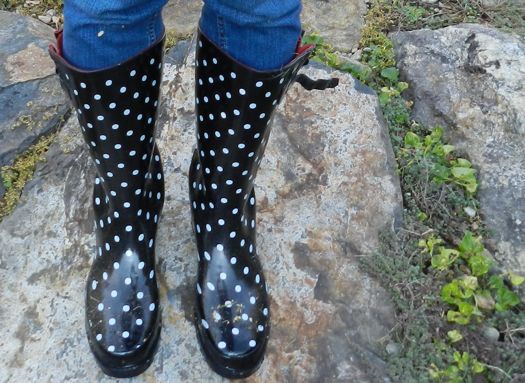 I found these inexpensive rubber boots on sale at Sears. They'll take me through the next couple of months until I switch to my hard-core snow boots (which are toasty and dry but not conveniently slip-on).
I got the boots just in time. There was a hard frost yesterday morning, and a cold, driving rain, and possibly snow is predicted for the remainder of the week.
Meanwhile, it appears that Garnet is no longer pulling out Jasper's feathers.
Four Gems are laying.
I harvested the last of the kale from the vegetable garden.
Winter is on its way!