Yesterday we had the first light accumulation of snow. This is the Ladies' first winter. They bunched up at the pop-door and refused to go outside. Princess Phoebe's way was blocked, which quite annoyed her. Phoebe does her morning toilette in the far right corner of the outside pen and she was too polite to barge her way through. I shooed the chickens aside, and then Phoebe got a good look at the white ground. She decided not to go out, either. But, I don't want her to use the coop as her latrine, and so I pushed her little butt out the door.
Not so bad, she said, did her business and explored the frozen grounds.
We had more snow last night. Along with rain. And sleet. There's a hard white crust covering everything. The chickens needed to be coaxed outside with cantaloupe seeds. Twinkydink, who has seen 8 seasons of snow, led the way.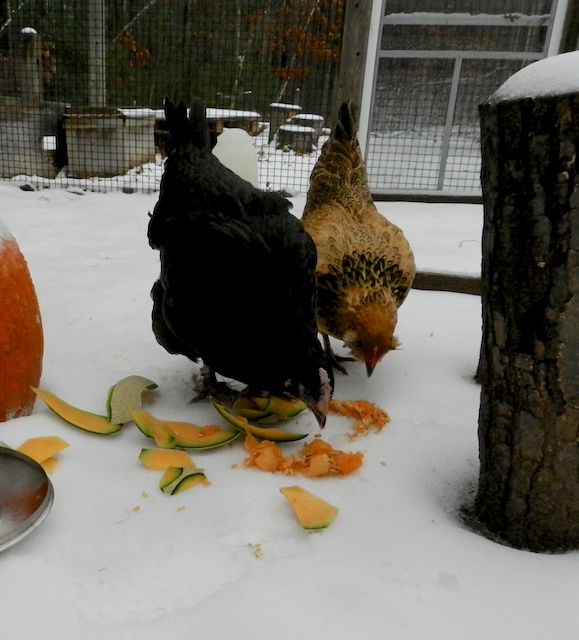 Phoebe was already outside. She's decided that she rather likes snow.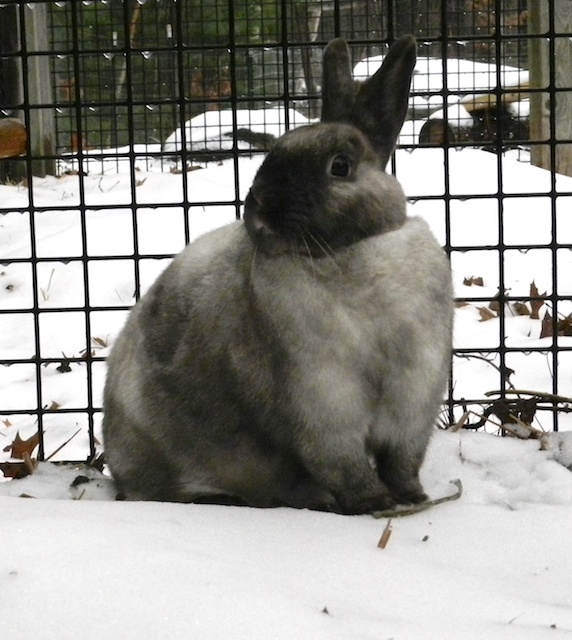 It's even good to eat.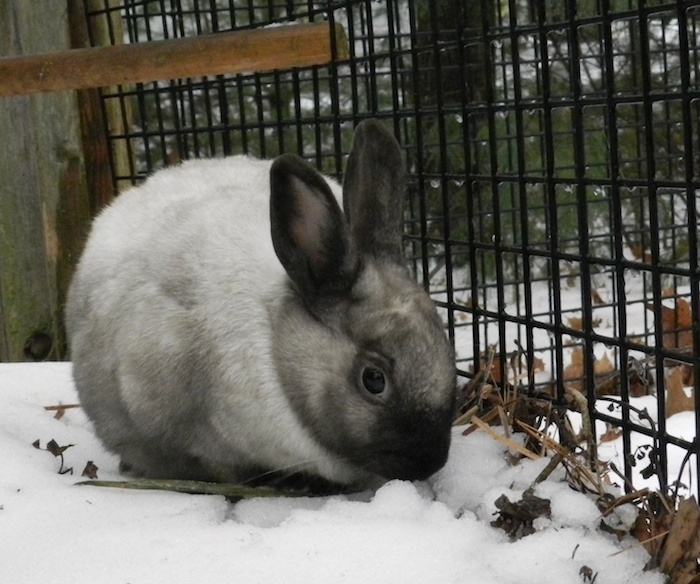 You can see that she is well-adapted for playing on the cold white stuff. I watched this fall as she shed out her summer coat and grew in a layer of thick fur. I watched as she plumped up. You can't take a house rabbit and plop them outside mid-winter. But, a bunny that lives out with the hens acclimates with the seasons. Phoebe says it's playtime. Bring on the snow!