The design of your coop affects so many things:   the health of your flock, how the birds will get along with each other, and even how many eggs they lay. I've written about coop design criteria here.
Coop design also affects how you get along with your flock. If the structure is no bigger than a dog house, and you have to bend over to peer into a small window, then you won't be part of your birds' nighttime routine. When the weather is bad, you'll run quickly out and back and won't interact with your girls. But, if the coop is large enough to walk in, if the air smells good, if there are windows so that the hens are active, if you can easily stand up to clean the bedding, then you'll spend time with the chickens,  and get to know them, and enjoy them more.
I like to know the chooks in a way that only comes from being a quiet presence. I have a little yellow stool that I carry into the coop to set on awhile.  But one of my readers designed and constructed a coop that takes that idea one step further – the built-in chicken watching chair!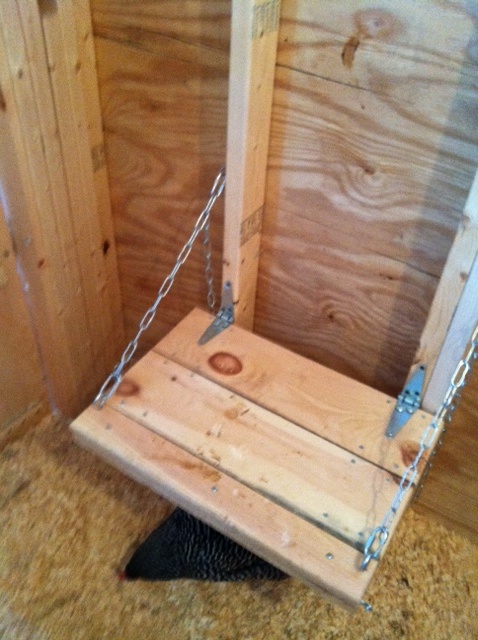 How clever is this? It folds up so when not in use the chickens don't dirty it.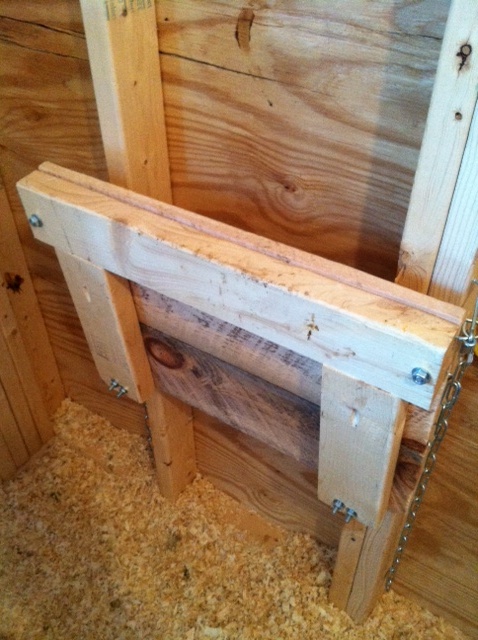 This chicken watching seat is inside of this wonderful coop, built by HenCam reader Elizabeth's husband and father.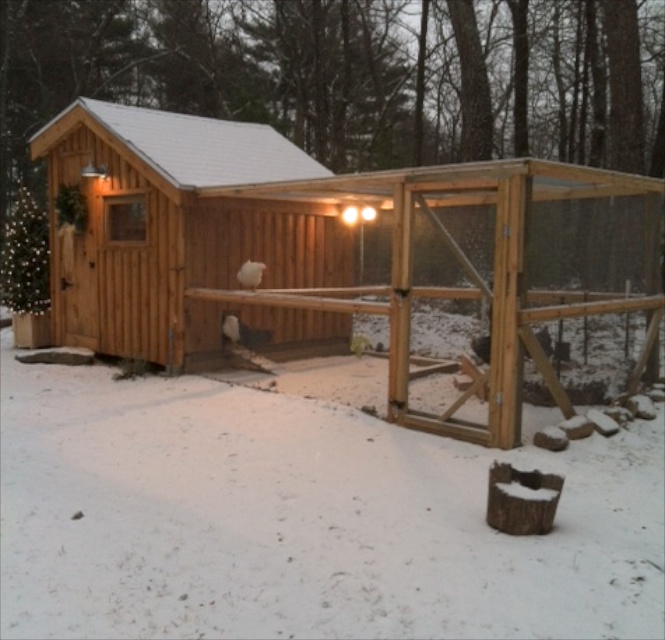 The only thing missing is storage for tools, and Elizabeth says that her brilliant construction crew will be building that addition on come springtime.
Reminder: The HenCam 2014 Calendar is available now! Check the HenCam Store for other gifts, too.