There are certain tools that are essential for caring for your backyard flock of hens. There's the fine-tined pitchfork to pick up manure, and the bucket to put it in. There's the galvanized can for storing feed, and the scoop to dole it out with. There's the scrub brush for keeping the waterers clean, and the rake for pen maintenance.
This is also essential for chicken keeping – a stool.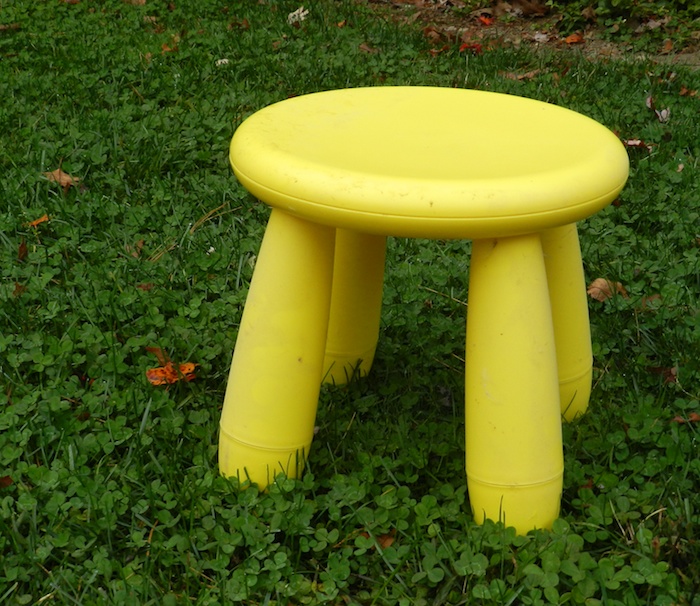 The more you spend time with your chickens, the more you'll know them, and the better a chicken keeper you'll be. Sit awhile in their midst. You might also find that your blood pressure lowers and your heart rate steadies. Chickens are calming like that.
A little, cheerful, easy to tote stool is just the thing. I keep this yellow stool in the barn, not in the pen, so that when I want to sit on it, it is clean of manure and chicken feet prints.
I know some people who like having their hens jump on their heads and their backs and their laps. I don't. I want them to ask. Beatrice came right up to me chattering. Very polite.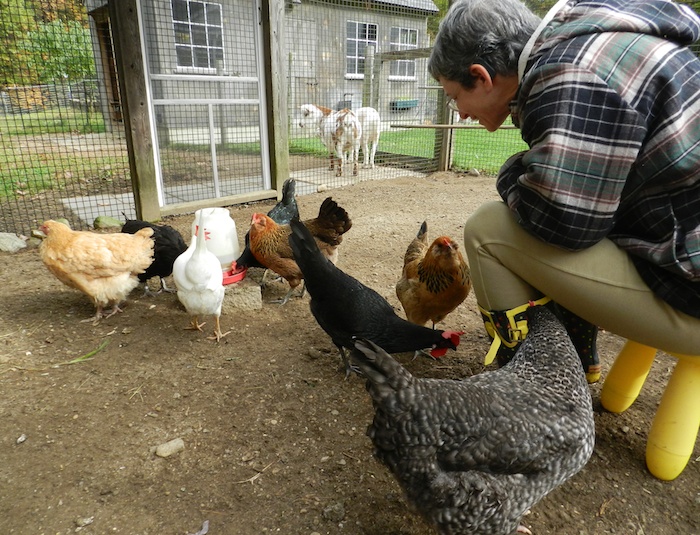 I lifted her up and we had a nice conversation.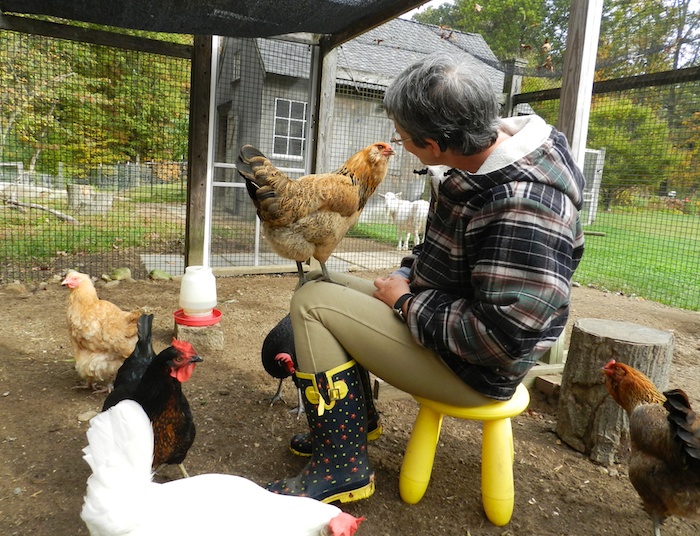 Owly also wanted one-on-one time. But she had a big plop of manure on her foot. That's why I like them to ask. I said hello and put her back down.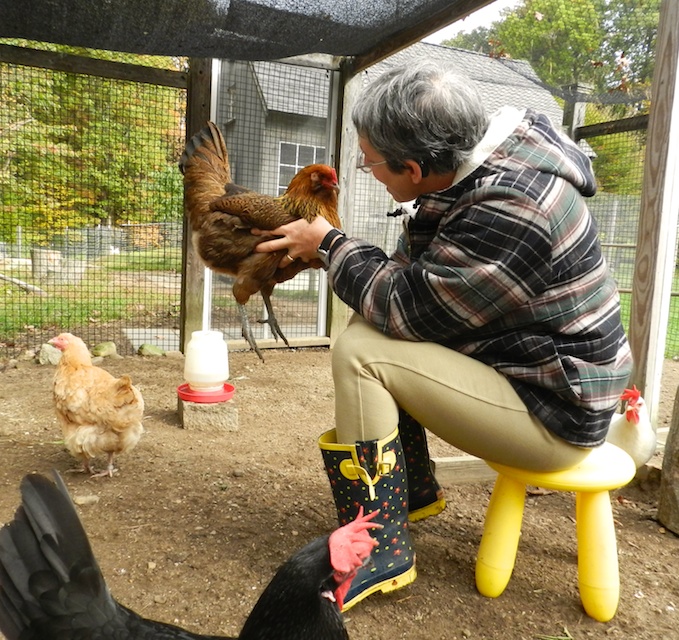 I'm not much into holding my chickens. I certainly don't want to hug the girls. I handle them so that I can better care for them.(Never kiss your chickens! There's always salmonella around; with the usual handling and hand washing afterwards the risk is minimal. Kissing, though, is risky.) What I like is to watch them. And they like to watch me.