All summer long, the goats offered to help in my garden.
We're good at pruning, they said.
Yesterday they were finally allowed to help in the lavender and mint bed.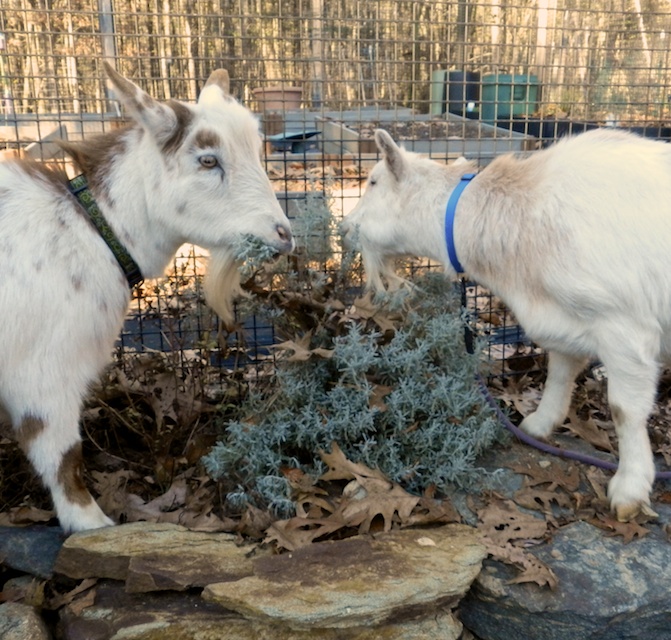 There was a debate about who is head gardener.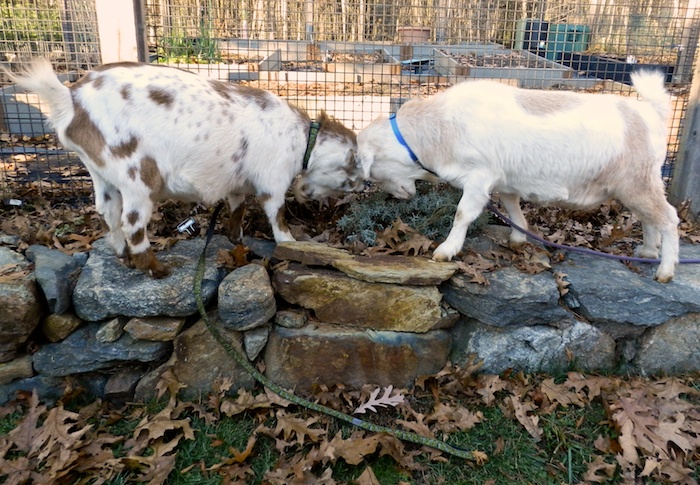 I can show you my pruning skill on the roses, said Pip.
No, I said. And that is why the gardeners are wearing leashes.