The flock at Life Care of Nashoba Valley are doing great!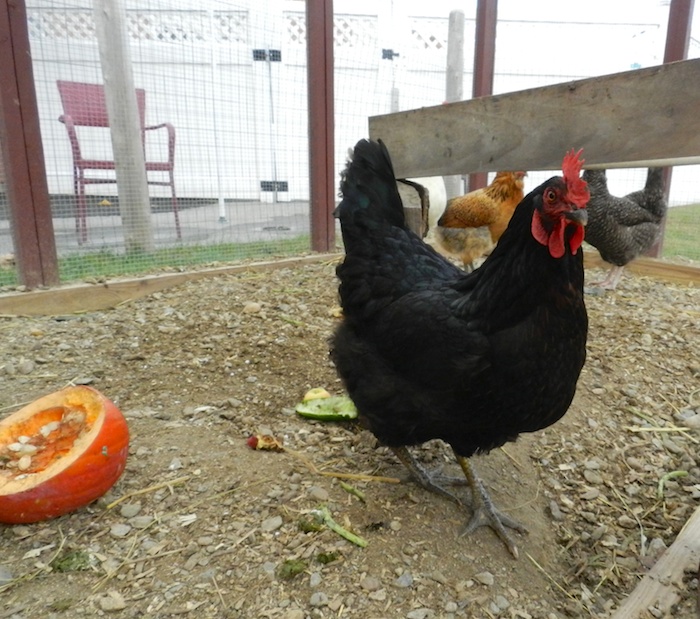 The team of maintenance men who take care of the building and grounds are all trained to care of the hens. I recently stopped by to make sure that they were on top of winter requirements. They're fine about hauling water out. A tarp will be installed over the run so that it is dry and free of snow.
They're doing something right there, because they collect four to five eggs a day from five hens. That's not enough to use in the dining room, but it is enough to reward the people who take care of the chickens.
When I selected the pullets for this flock, I knew that one hen, the Buff Orpington, would be special. She was the most naturally calm and friendly chick I've ever known. She's been named Clementine, and she has totally endeared herself to one of the caregivers at the home. Lisa spends her lunch break with Clementine. Now that the weather is cold and the residents are staying mostly indoors, Lisa has been bringing Clementine inside to visit. I hear that she nestles against Lisa's shoulder and chuck-chucks happy noises.
When I checked in, Clementine was  busy laying an egg so I didn't interrupt her. I did, though, get to hear her cheerfully chuckle as she sat in the nesting box. What a sweet hen!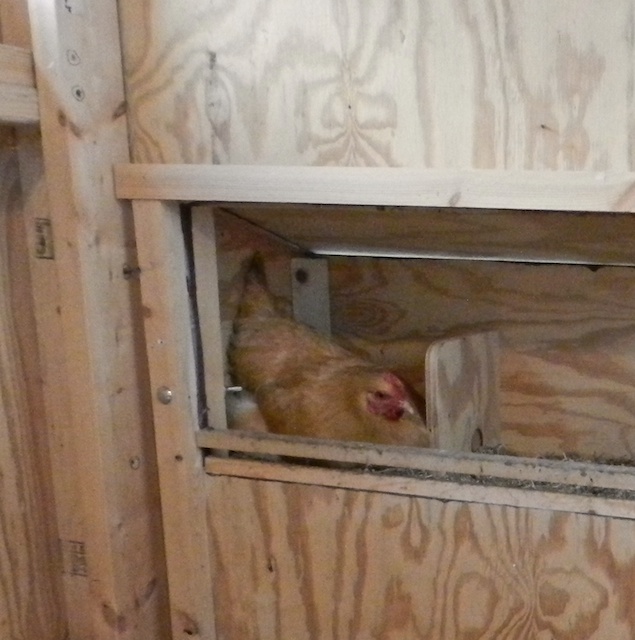 Once every few months, Steve gets together with some friends to play poker. Being guys, they don't talk about personal stuff. At this last poker game, one of the men said to Steve, "Isn't it your wife who got the chickens to Life Care? My father lives there and when I visit, we go out to the coop. It gives us something to do and talk about."
Exactly. That's exactly what the hens are there for.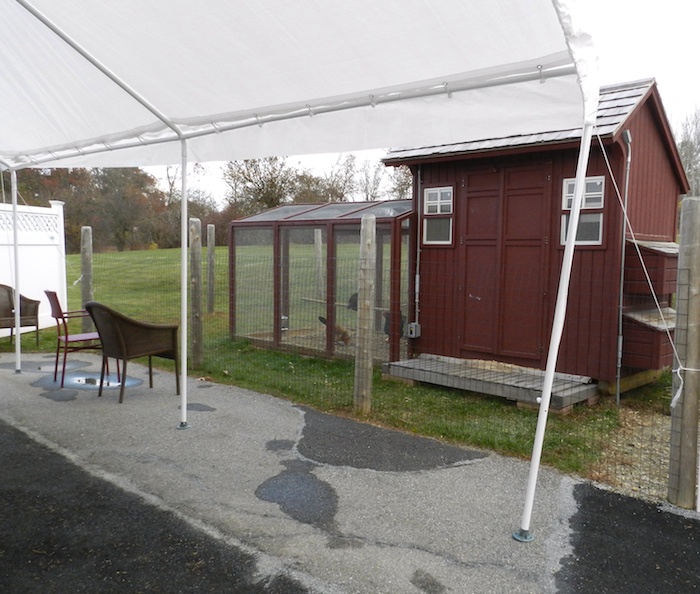 If you are new to my blog, you can read the backstory about the nursing home hens beginning here.