Opal is my big white Delaware hen. The Delaware is a classic, fat hen with a docile temperament. The breed was developed in the 1940s as a meat chicken, so I didn't expect a lot of eggs from Opal, I just like her looks and personality. That's why it's such a surprise that she's the only Gem who is presently laying. This is especially remarkable because she's the hen whose eggs were most affected by IB (infectious bronchitis). Even today, with the flock recovered, she continues to lay wrinkled eggs. Her eggshells have creases., but she lays almost daily. In fact, Opal has yet to go through a molt.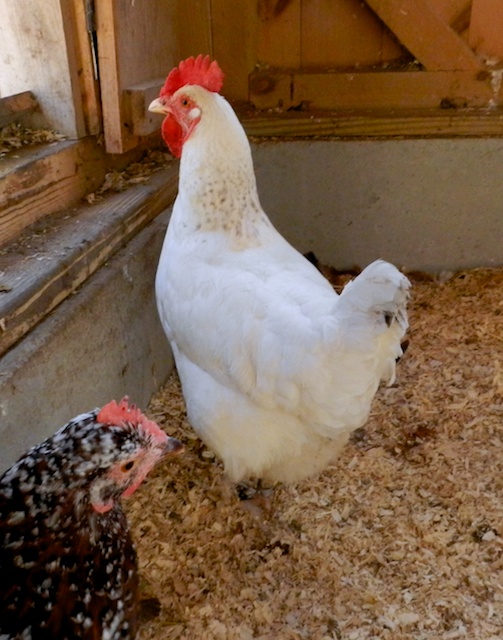 Other hens are on the worst dressed list.  When Amber stretches her head up, her scrawny red neck shows, and she looks like she's wearing a moth-eaten sweater.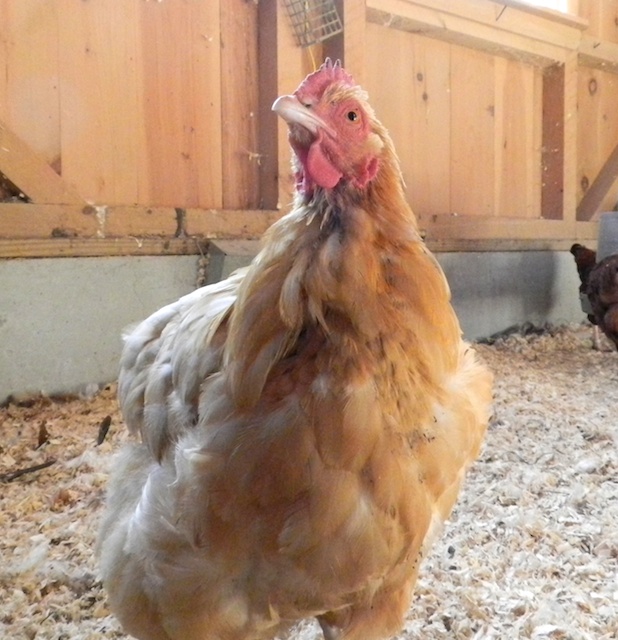 The molt is not an orderly, controllable event. It's affected by genetics, health, weather, and a multitude of other inputs. Two hens of the same breeding and age, living together, can experience the molt in vastly different ways. Here is Ruby. She is not a very good layer, and in October she molted and quickly regrew her feathers.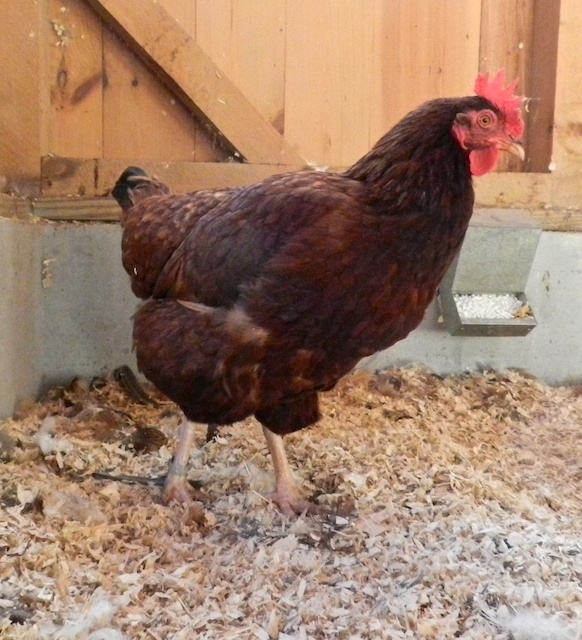 Her sister, Garnet, who is the better layer of the two, has been dropping her feathers in clumps, and is regrowing them in a dramatic, imitate a porcupine, manner.
Notice the Onyx, the Barnevelder hen, has molted and has replenished her lovely feathers, which to my eye, always looks like the finest of Scottish tweed coats.
You might think, seeing these photos, that the poorest layers  molt first. That's generally true, but there's always exceptions. Edwina is 8 1/2 years old. She hasn't laid an egg for years. Edwina hasn't molted yet. I honestly don't know if she will. There's nothing in my books, vintage, nor modern, about the molting habits of ancient hens. Edwina certainly looks good, doesn't she?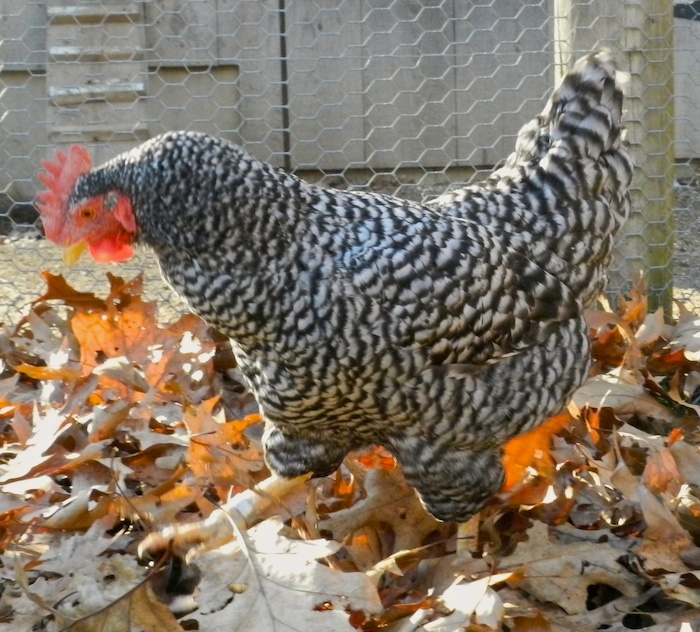 Other old hens of mine have molted. Buffy is slowly, slowly regrowing her feathers. Twinkydink went through a light molt, hardly noticeable if you didn't know her well. Betsy has molted and is still getting her new quills in.
Meanwhile, what with the cold and the reduced daylight, I don't expect to see eggs from the Gems until February. Unless, that is, Opal never does molt and continues, every day, to leave this in the nesting box.