Goats love to climb. They like to doze on up-high platforms. Pip has his bench, but Caper has been stuck with a low-lying rock. (Pip does not share.) My friend, Lauren Scheuer, (author of the charming Once Upon A Flock) lives for an excuse to wield a power tool. I lured her here with 2-inch screws and hot coffee. She brought her famous dog, Marky.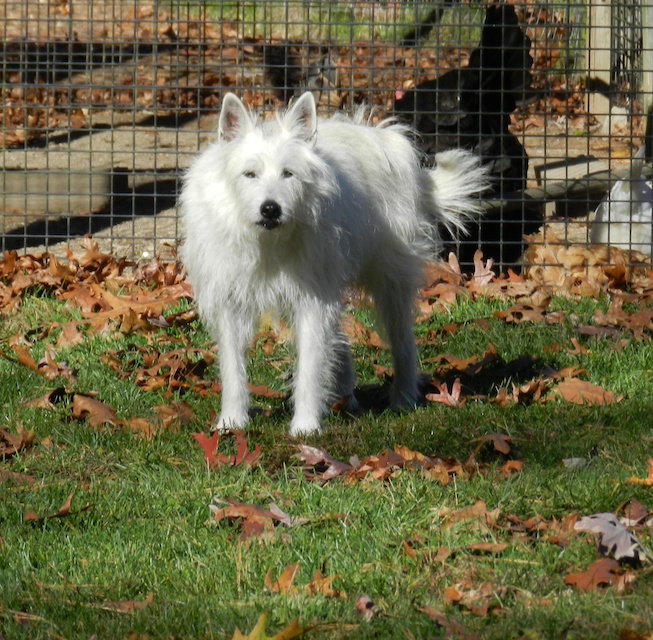 I had a pallet and some logs. Lauren travels with spare boards. She set to work.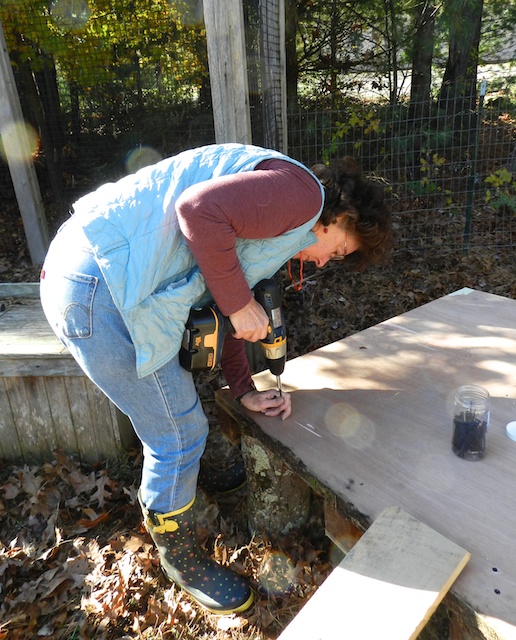 The goats had to watch from the pasture. Goats and power tools are something that you never, ever want to mix.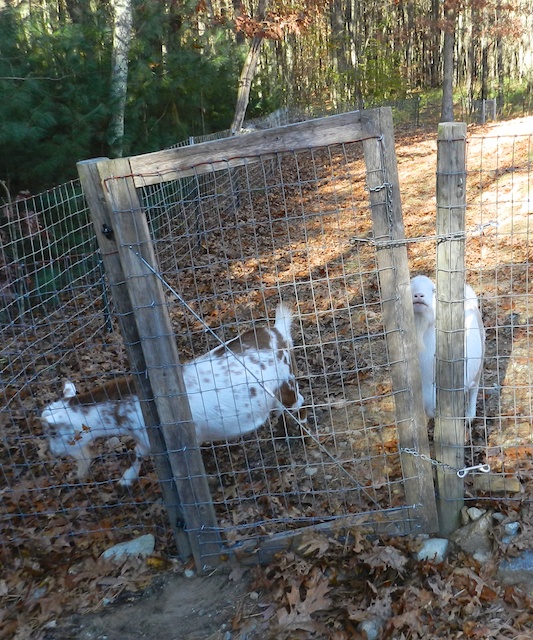 In no time at all, Lauren had constructed a goat platform. The goats checked it out.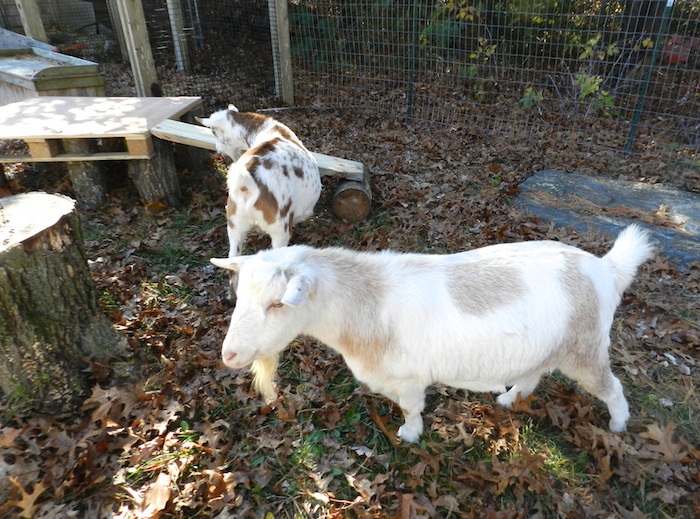 Different ways to get on and off it were explored.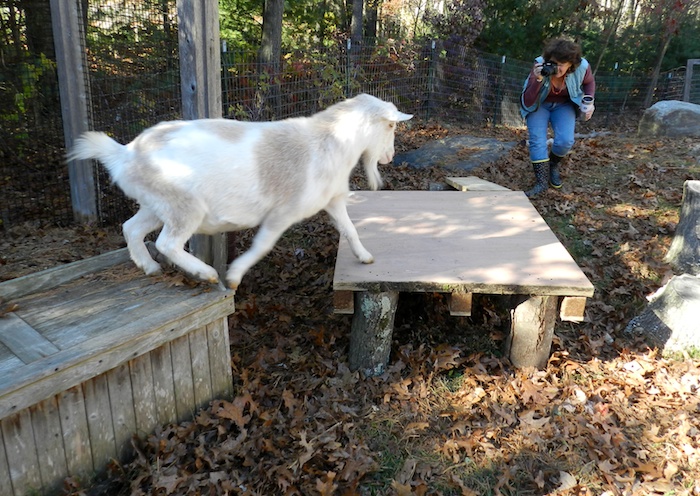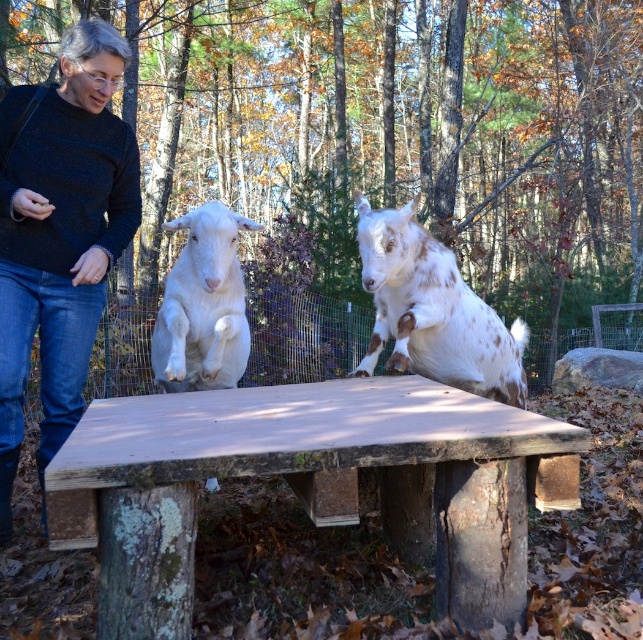 The goats approved.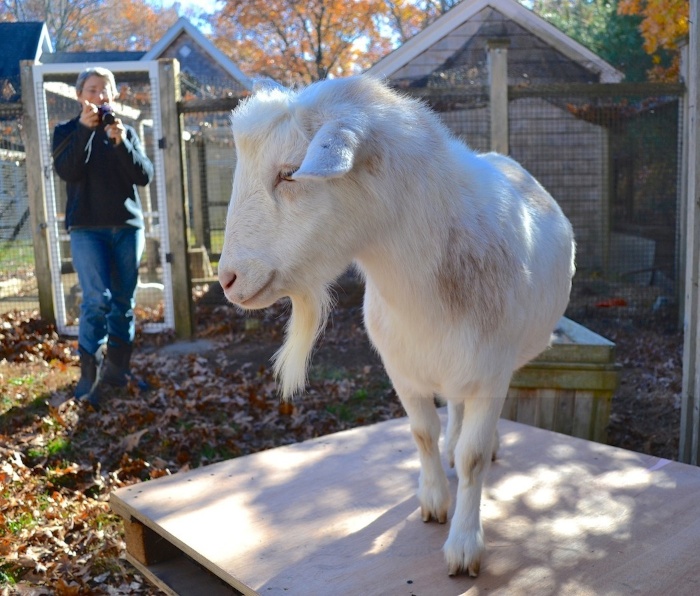 It's big enough that I can sit with them, which at first I thought would be a sweet thing. However, Pip had a distant memory of being a little baby goat and sitting on my lap. Just after this photo was taken, he settled all hundred pounds down on me. I told Pip that was not a good idea!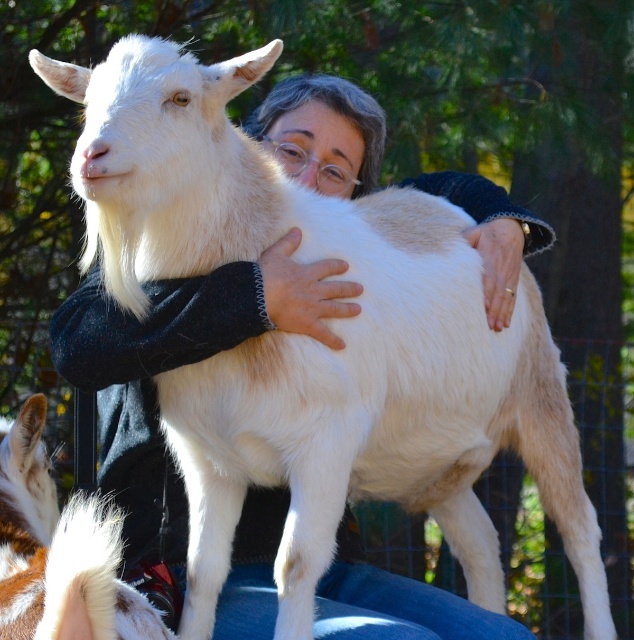 The platform is sited right behind the stumps. It'll be interesting to see which goat stakes a claim to it. My guess is Pip. He wants everything. What will Caper do? Stay tuned!