Even with daylight savings time, mornings have been dark, and very cold. We've turned off the outside water. A line of frost outlines each leaf in the yard. There's been ice in the outside chicken waterers. One morning it was 22 degrees F. I pulled the last of the green bean plants and fed them to the animals. Brown leaves are piling up in the corners of my vegetable garden. With some relief, I thought that I was done with the garden for the season. But the other day I had a sudden thought. Did I pull the carrots? I had forgotten all about them!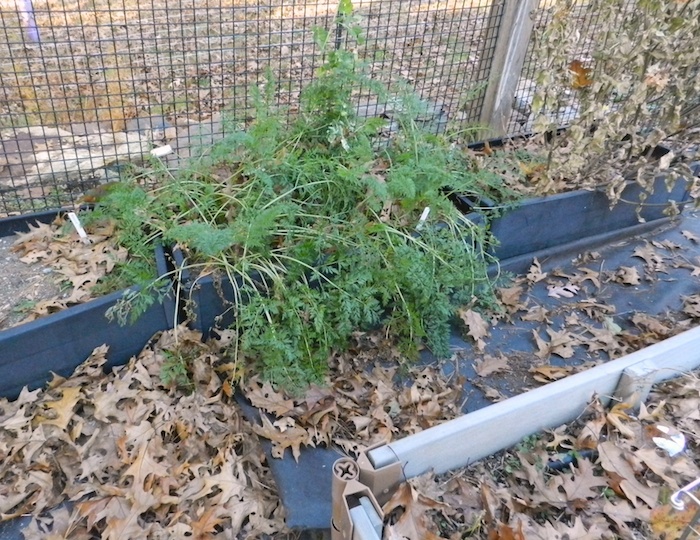 This has happened before. Last time I didn't remember until after the ground had frozen solid. I had to wait for a thaw to pry them up, by which time the roots had turned to mush. But this time look at what I found underground!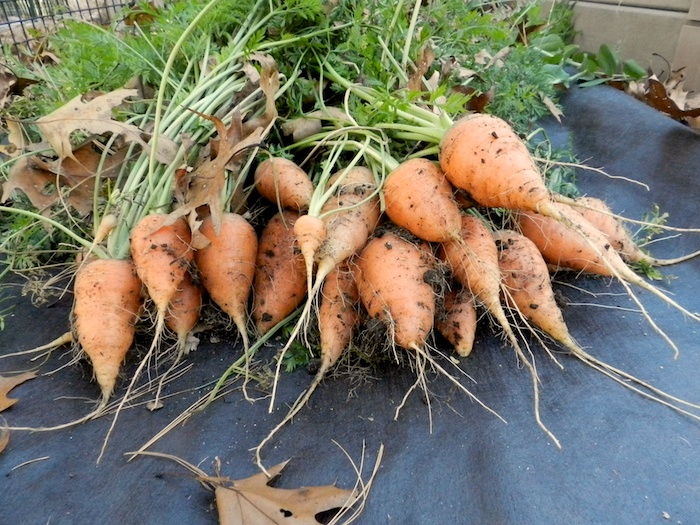 Carrots harvested after the first frost are especially sweet. They're so good we've been eating them raw, but I'll cook them up, too. Some I'll dress with honey and ginger. How do you cook your carrots?
The goats don't need any fancy preparations. They got the tops (and a few of the carrots too small to bother with). There was much delighted munching, crunching and burping.
Now the gardening season is really, truly over.