I started this bread yesterday and baked it off today.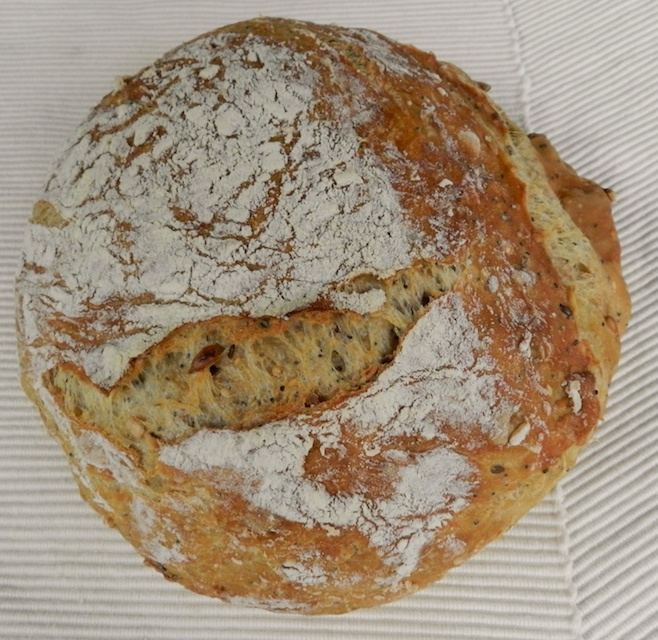 It's my basic no-knead bread (the recipe is here) with the addition of a half cup of King Arthur Flour Harvest Grains Blend.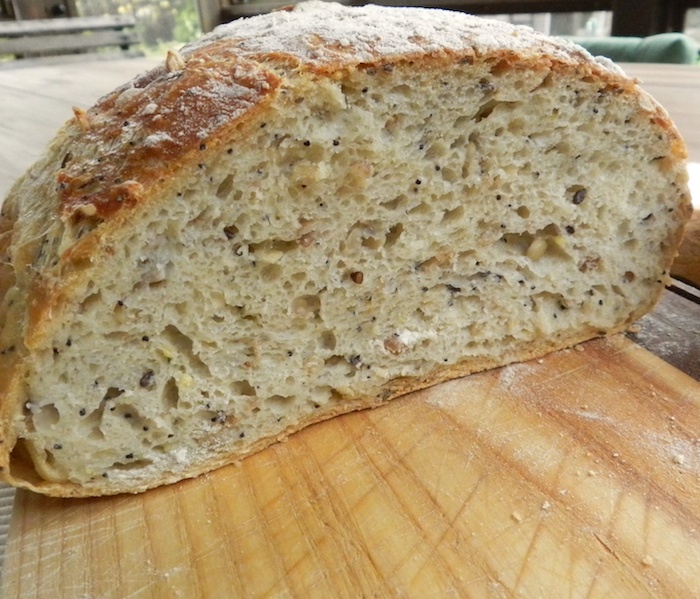 Now that the weather is turning towards winter, there will be a lot more of this bread baking going on in my kitchen.