This past August I was invited to visit the Ban Righ Center at Queen's College in Kingston, Ontario. This was a chance to talk with college women about the history of women on farms and chicken keeping. Kingston is very far from home, but the drive included a ferry crossing on a small boat across dramatic Lake Ontario. I love ferries;  I said yes to the trip.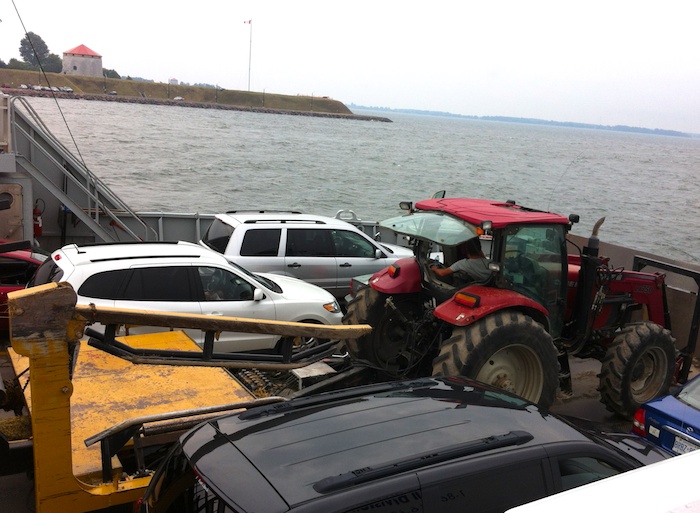 It was a long drive, well north of Toronto, where I learned that that city has the worst traffic in North America (and very dramatic lightening storms!) But, the women of the Ban Righ Center were worth the miles. We had an extended conversation about matters of life and death in the chicken yard, and how a backyard chicken keeper deals with decisions about illness and euthanasia.
After the talk I was interviewed by Catherine Isaacs for her local radio show. We talked for a half-hour all about chicken keeping. You can listen to the podcast here.
*Just a reminder about upcoming events – I'll be on a writers' panel in Concord, MA on October 19, and there's still room in the PIe Baking Class here in my home kitchen on October 26. More information is on my events page. Also, if you would like me to come and speak to your group, please email me.