I've never understood why, what with all of the things to celebrate in this country, that we honor Columbus with his own day, and that we even shut down schools for this holiday. (It would shut down government offices, too, that is if the government were open.) Honesty, Columbus? But, whatever the excuse, a day off, in the middle of October, when the weather is perfect, is fine by me.
We had our first hard frost this morning, but the sky is bright blue, and it is cool but not cold sweater weather. It is so beautiful that the "my heart lurched up into my chest" cliche is exactly how I feel when I see the light come through the trees in that way, with the angle just right, that it's like the leaves are made of stained glass.
So, into the woods Steve and I went with the dogs. Lily stayed on leash, or she'd be off after deer and coyotes.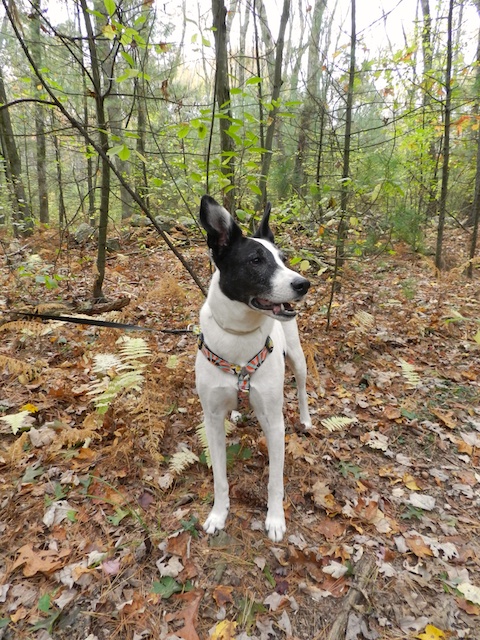 Scooter doesn't chase wild animals, and so I unsnapped his lead. He likes to go up ahead. He is perfectly camouflaged. Do you see him?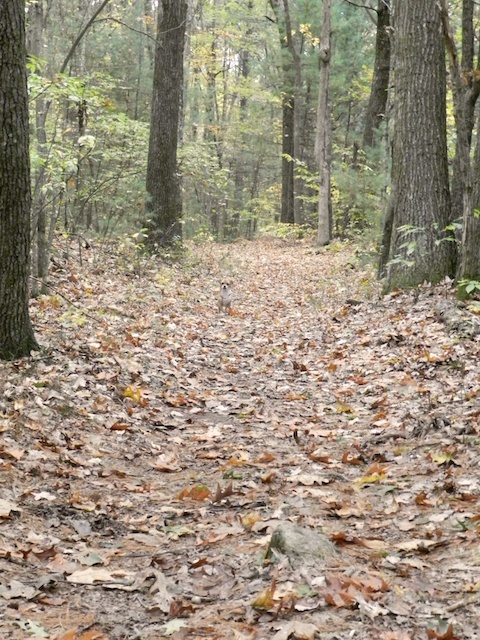 I don't like Scooter to get too far away. When I call him, he comes hurtling back, little ears flapping.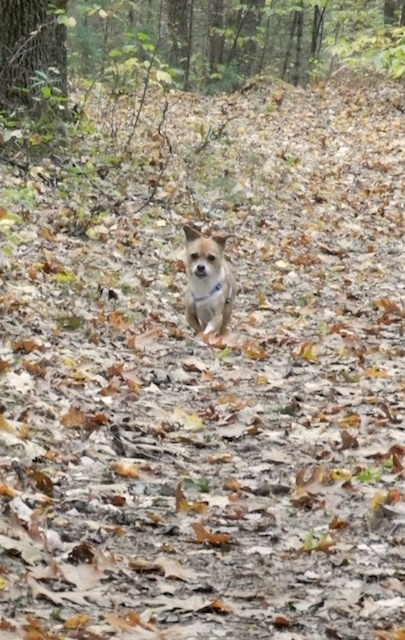 The dogs think that every day should be Columbus Day.