Here at LIttle Pond Farm we are all members of the Red Sox Nation. Of course, we were very excited about the win last night.
The goats have a special affinity for this year's team. How could they not when the Red Sox look like this?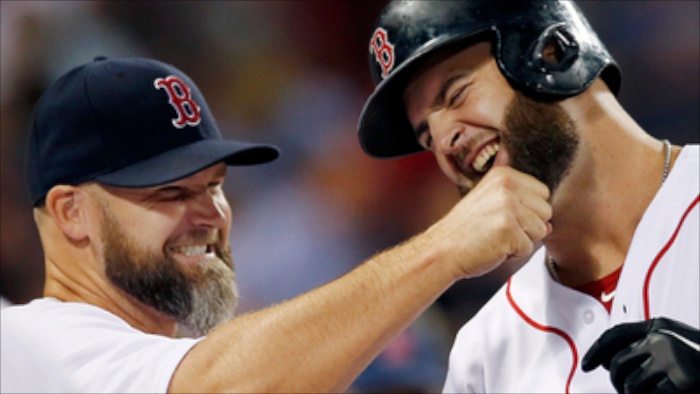 The players even pull each other's beard in jest, just like the goat brothers do.
So, this morning, Pip and Caper showed their Red Sox loyalty by donning baseball caps. Pip stuck out his tongue at the competing teams.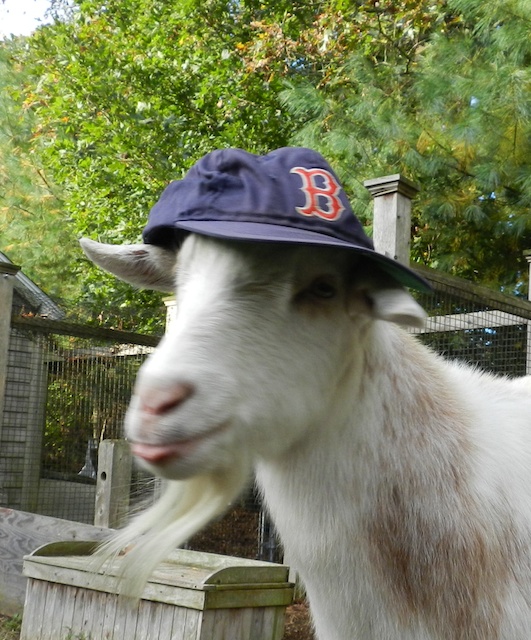 Caper looks jaunty and sporty, doesn't he? He has everything that he needs to be a Red Sox superfan. Hat. Beard. Attitude.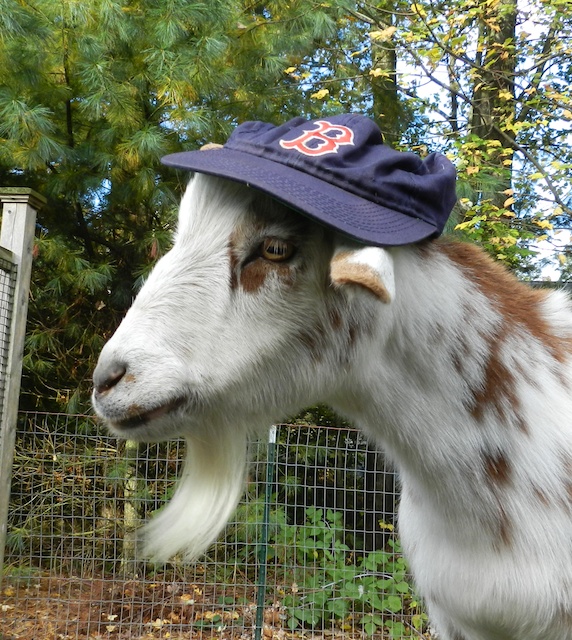 Go Sox!
(Of course, being goats, they needed a little help (and bribery) getting dressed this morning. Gizi, in France, happened to be watching and took this screen shot. It's always fun to see behind the scenes action of the famous, isn't it?)