I have three Speckled Sussex, all hatched the same day at the same farm, but they have always been easy to tell apart. Etheldred is the largest, and she has a white head, rather like a Bald Eagle's coloring (she is pretty, but not all of that white is not true to her breed standards.) Florence is the smallest, with the most classic dotted feathering. Agatha Agate's coloring is somewhere in the middle between her sisters, but it's her personality that sets her apart. Agatha is often underfoot. She's sweet, but as dim-witted as a chicken can be.
They're all molting at the same time, but each hen is losing her feathers in a manner unique to her. Florence's molt is subtle, and despite losing feathers, she looks as fashionable and svelte as ever.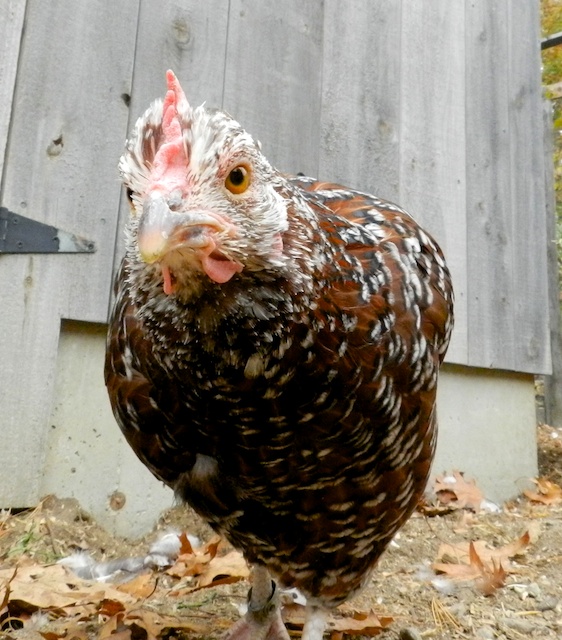 Agatha's feather coat is loose all over, but, she doesn't look too bad.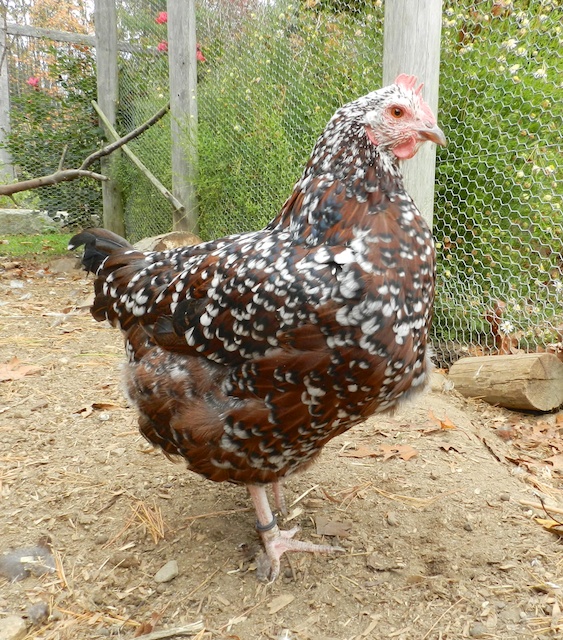 But, oh, poor Etheldred! She is a hen who is easy to ignore. She does what she has to, stays out of trouble and out of the way. She comes when called. She doesn't bully or cower. Last night, though, I noticed her. She was huddled in a nesting box. I think that she'd been in there, staying out of the wind and feeling sorry for herself, when darkness fell and she didn't have a chance to join the others on the roost (it's been getting dark quickly.) I put her up on the ladder with the others and she settled in next to their warmth.
Just look at her. No tail. Long wing feathers akimbo.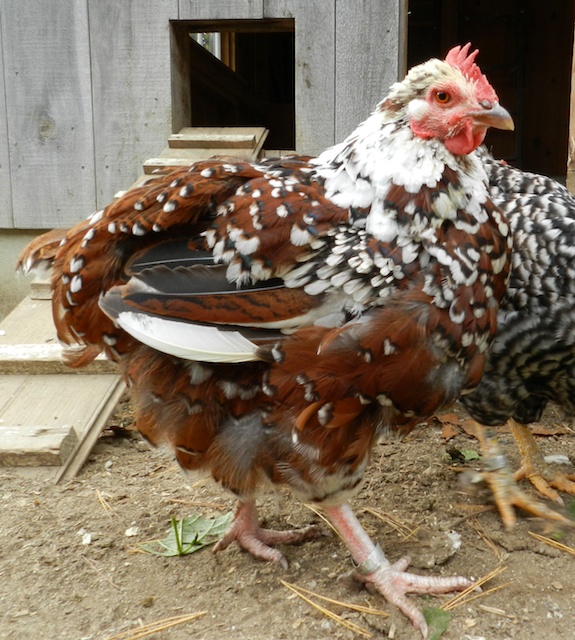 Etheldred's head is all prickly.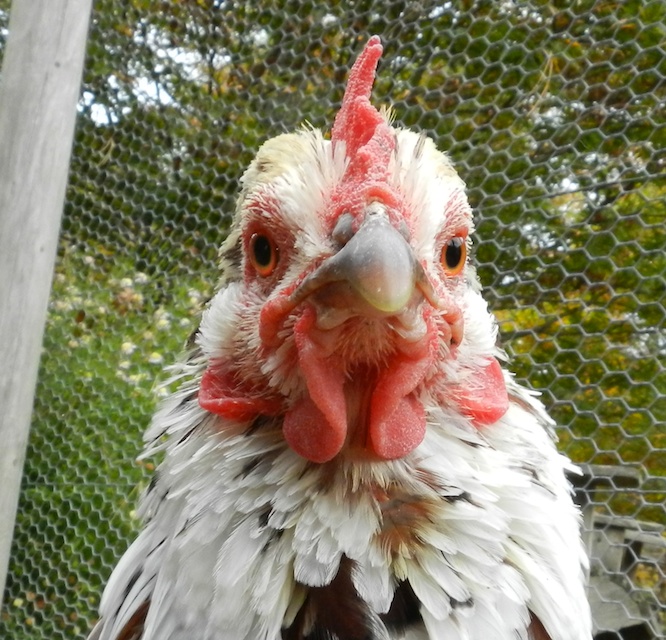 But, the new feathers are growing in and soon she'll be back to her old, steady, glossy and beautiful self. Hang in there, Etheldred!