One task that all goat keeper have to do, that we never look forward to, is trimming our goats' hooves. Hooves grow like fingernails. Wild goats wear their feet down by clambering over rocks. My goats have an easy life on grass. I have to give them pedicures.
You can imagine that my goats do not want to stand still while I take a sharp pair of hoof trimmers to their feet.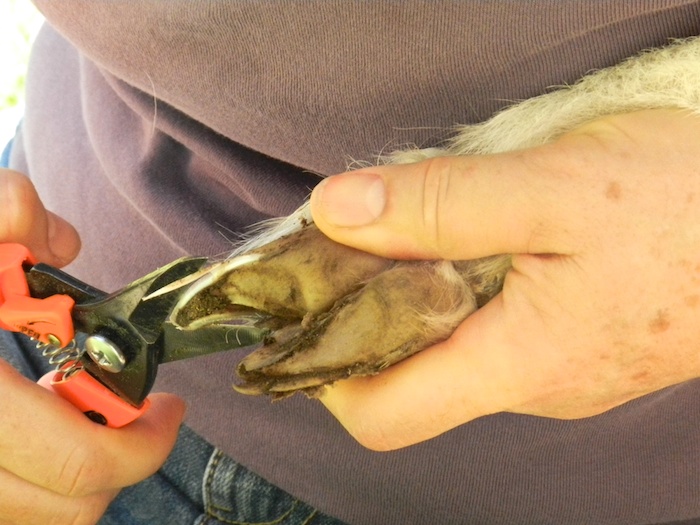 You'd be right. You might imagine that bending over to do this task would be awkward at best. You'd be right. Even with the goat standing up on a bench, the job is best suited for a contortionist.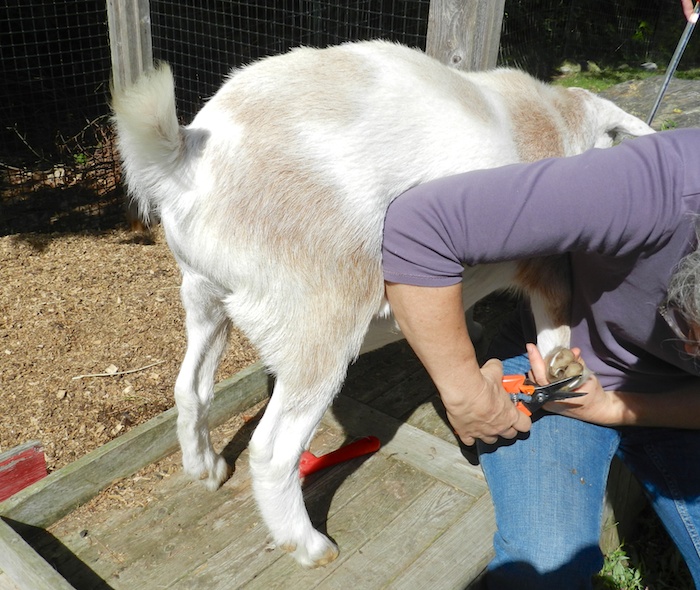 Some people wrestle with their goats, flip them on their backs, and trim away. Some people straddle their goats and bend over. My back can't handle that! People who milk their goats have stanchions that the goats can be head-locked into. I don't.
I use training, specifically, clicker training. Steve helps. The goats are trained to stand still while touching their noses to a target. A goat knows he's doing the right thing when he hears a click.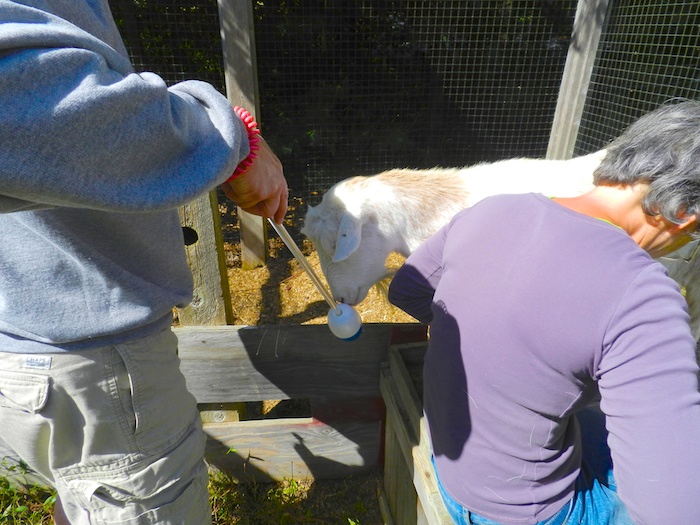 The click is followed by a reward. In this case, cut up pieces of apple.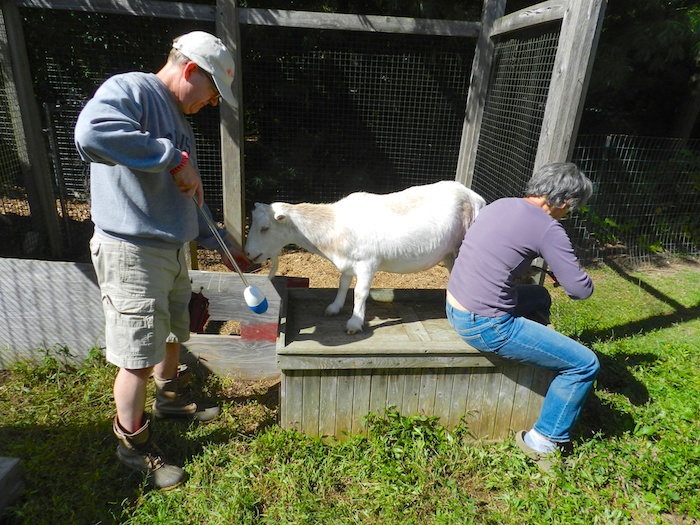 I'd be lying if I said that all goes according to plan. They are goats. Pip would rather sit in my lap than stand, and Caper would rather turn sideways. But, it's a lot easier than trying to wrestle the boys immobile while plying sharp shears. In any event, with Steve clicking the goats for standing properly, and with me fearlessly wielding the cutters, the job gets done fairly quickly. Too quickly for the boys. That's the thing about using training instead of restraint, it's enjoyable for the animals. Feet trimmed, they ask, What's next, Steve?