The skies are clear and the temperature is plummeting. Last night the thermometer went down into the 30s. Tonight we might have our first frost. My vegetable garden, a jungle in mid-summer, is now mostly bare. I know that it's possible to extend the season with poly-tunnels and cold frames. I have no desire to do that. This time of year I take pleasure in yanking out old plants and raking the beds clean. A garden is demanding. Vegetables need to be harvested and dealt with on their schedule. Meal planning is determined by what is ripe. There's a lot of nostalgia and fervor over local and sustainable and eating by the seasons, but honestly, my chard has been green and upright since early spring. I'm tired of it!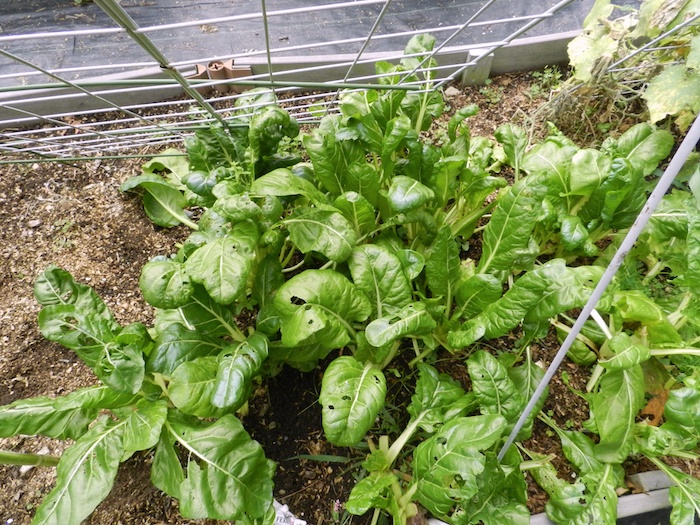 I'm happy, though, to have a second harvest of green beans. Green beans don't ask a lot of the cook.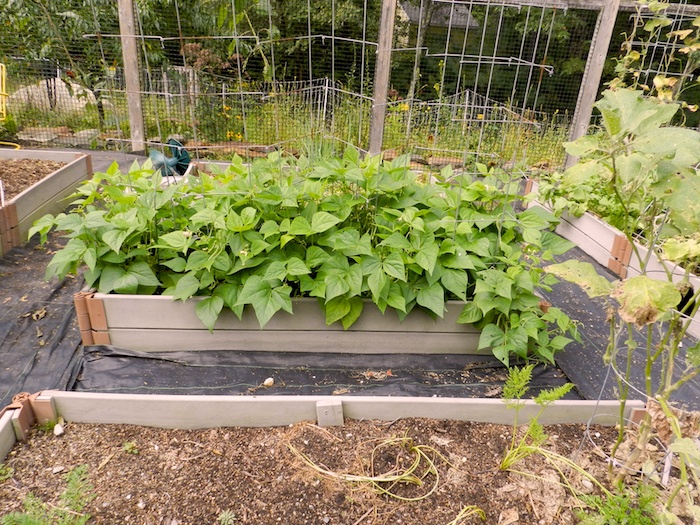 The tomatoes have succumbed to blight.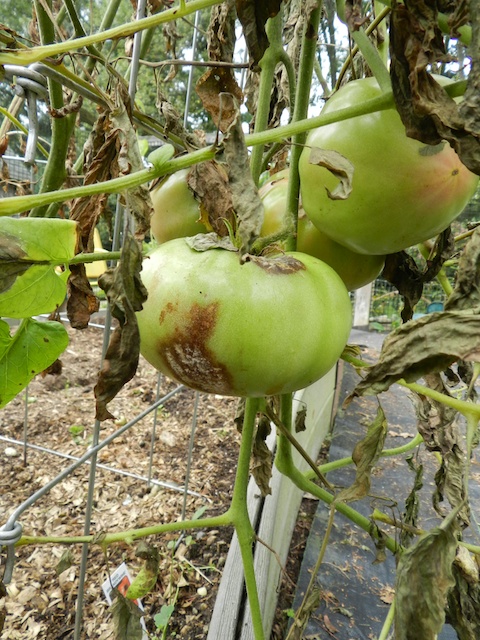 There weren't many left, anyway. I harvested the last trug-full and turned them into green tomato chutney last night.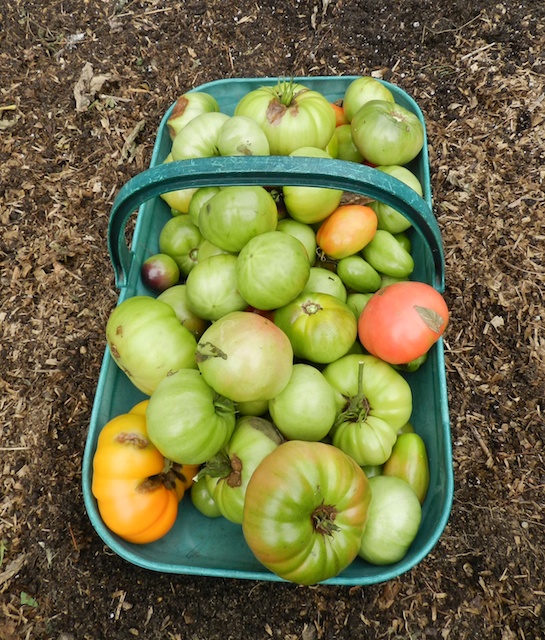 A month ago, after harvesting carrots, I planted zinnia seeds. What a pleasure to have a bed of color that asks nothing of me.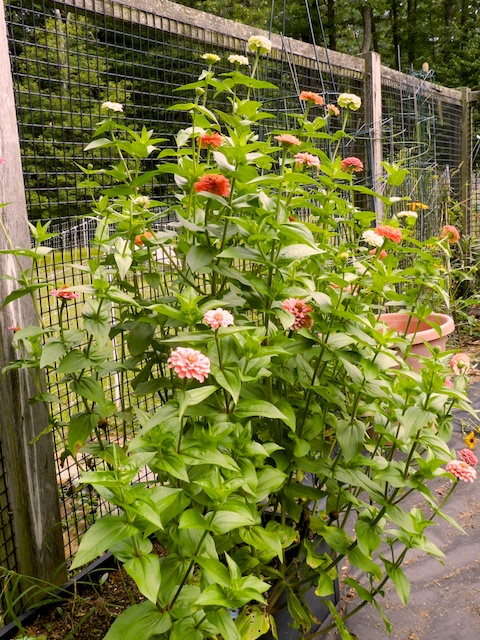 The bees appreciate the blooms, too.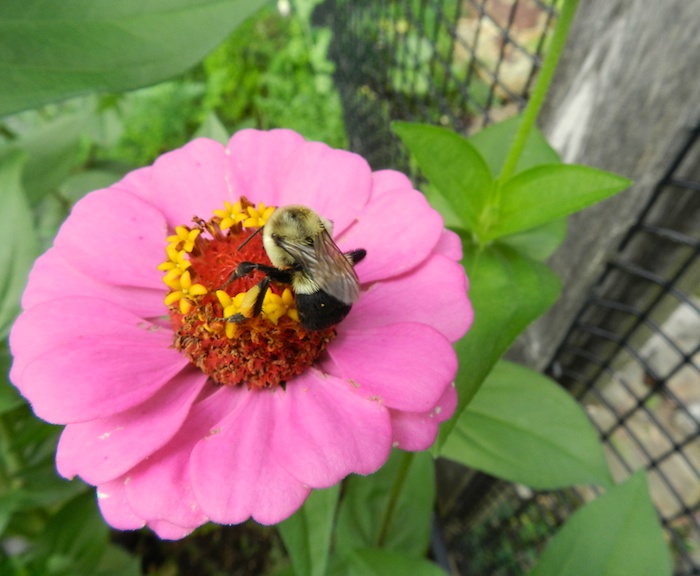 I've still got work to do in the garden. A last thorough weeding eases springtime chores. A gardener has to look ahead. But, not everyone has that attitude. Scooter knows best what to do as summer winds down – sunbathe while you still can.