Just to the outside of the Little Barn pen are flower pots and ferns. There is also one very welcome resident. Do you see it?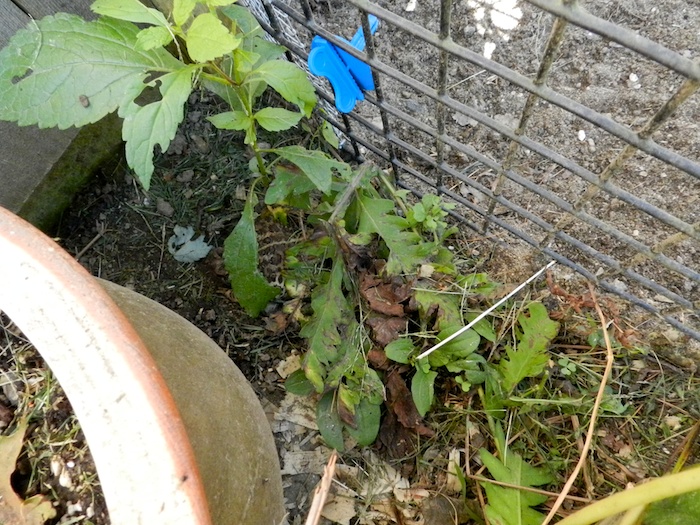 During the day, this toad rests in a depression in the cool earth. At night it comes out to eat. Now that the HenCam broadcasts in the dark, many of you have seen it hopping in the chicken run after the ladies have gone to bed.
According to this site, 88% of the toad's diet are invertebrates that are classified as agricultural pests, including slugs and wasps. Good toad!
Although wild animals often have short lives, and this amphibian is no exception, a toad can live a long, long time, up to 40 years. The hefty toad in residence near the barn is obviously well-fed and mature. I hope to see it's handsome face for years to come.