Many times each day I walk by this planter. At first glance you'd think it an unremarkable black pot, and yet it is always changing.  Late in the season, I've pulled out the dying petunias, the black swallowtail caterpillars are gone, the dill is going to seed, and there are still a few strawberries ripening at the base.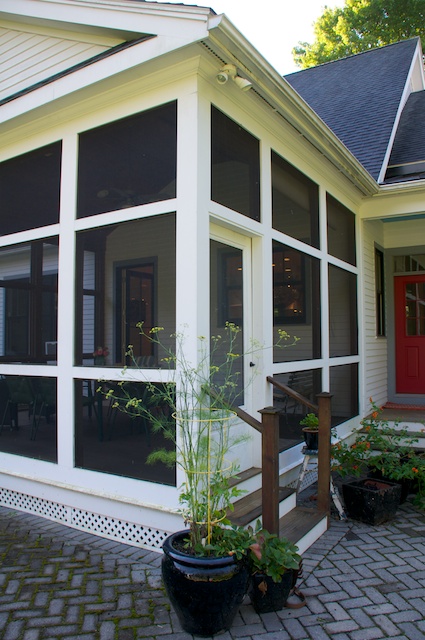 Two days ago, something caught my eye. At first it was hard to see what glinted, and then, the light hit just so.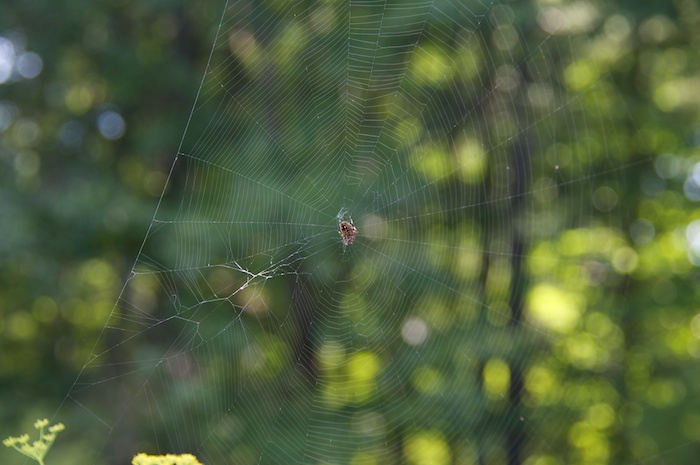 A spider had cast her web from the porch's roof down to the dill. It was a classic web, quite large. I hope that she found flies to eat, but I did not see any successful entrapments.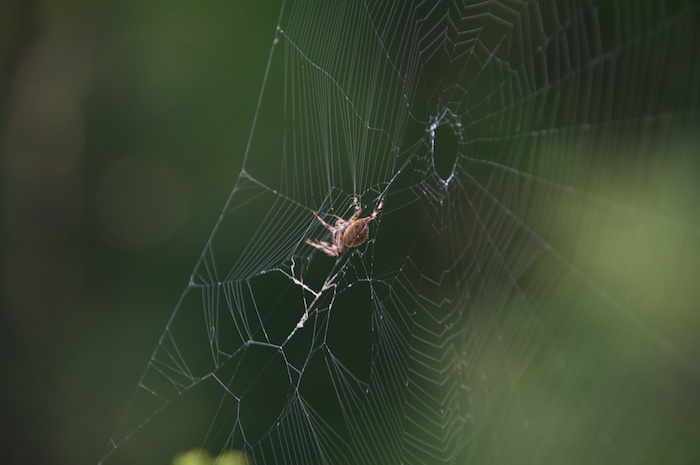 By late afternoon, the wind picked up and the spiderweb blew away. For awhile the spider hunkered down among the dill tops. I don't know where she is now. I'm keeping my eyes open. There's been a lot of drama and change in that simple planter.