Twiggy has been laying steadily for weeks, and the blue egg girls, Owly and Beatrix, have each, the last two weeks, been contributing eggs to the basket. Nancy Drew has started to lay lay small brown eggs, but I don't always find them. I fear that she's reaching around and eating her eggs as she lays them. But that's another story that I'll tell when I have all of the facts. Veronica is a Cuckoo Marans, a slow to mature breed. She's plump and active but shows no interest whatsoever in the nesting boxes.
Misty, like Veronica, has shown no interest in laying, but all of a sudden, in the past few days, she looks so different, that I checked the calendar. She (and all of the Literary Ladies) have just reached 24 weeks of age. That's egg laying age. Misty is a Blue Andalusian, a breed that lays white eggs. How do you know? Look at the color of her earlobes! Iridescent pearly white.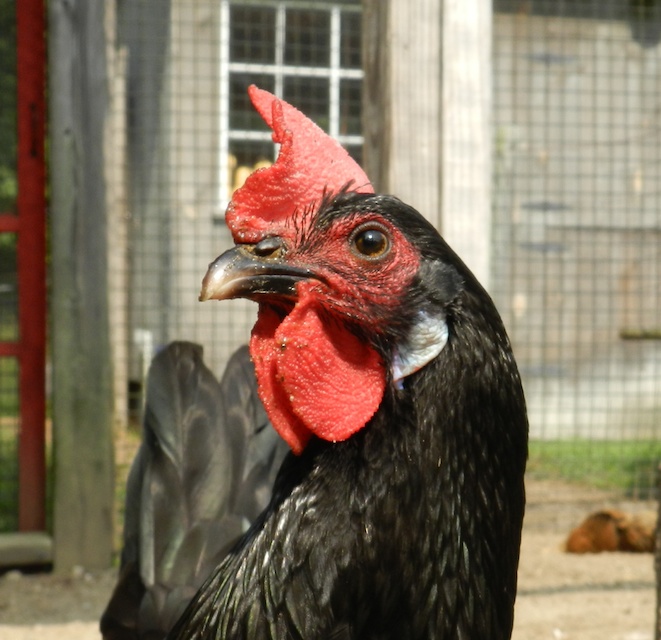 And her comb! In the past week it's grown so huge that it's flopped over. It rivals Twiggy's for fashion drama.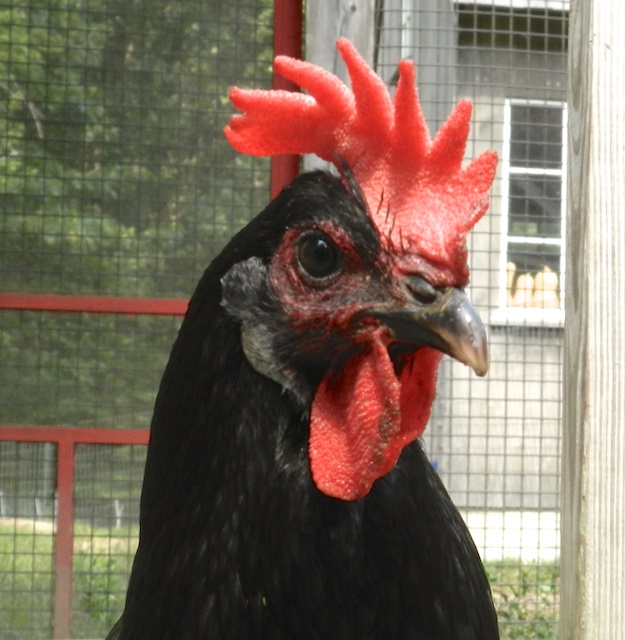 Misty looks beautiful standing on the stump.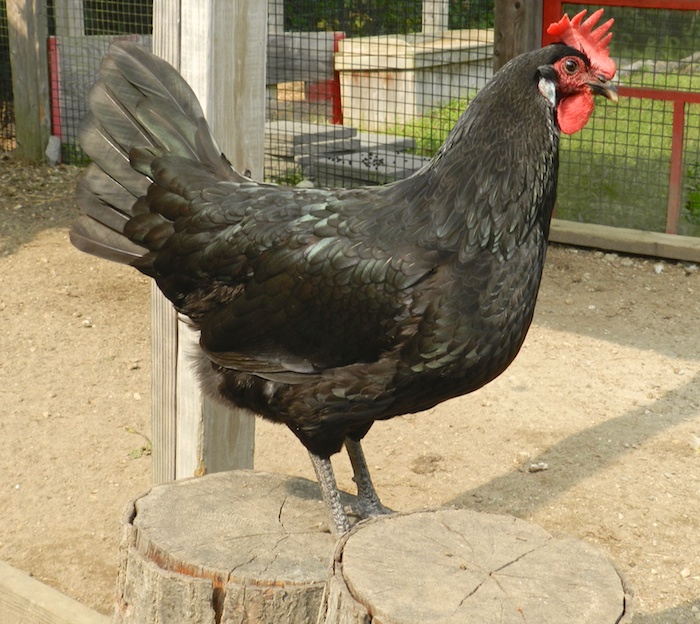 But I think she'd be more beautiful in the nesting boxes.