Three of the Literary Ladies (the pullets in the LIttle Barn) are regularly laying: Twiggy, Owly and Beatrix. I've also found, on a few mornings, a light brown egg. I've been surprised not to see more of those. Perhaps something was keeping the chickens from laying. Perhaps it was a very small, very determined, very bad-tempered bantam White Leghorn. Betsy has been ensconced in the nesting box for two weeks. She hisses at anyone who comes near. There are three nesting boxes, so I figured that she couldn't keep the hens out. But, she is intimidating. I was deciding what to do about it, when I found her with egg yolk dripping down her chest. She had smashed another hen's egg and had eaten all of it. Perhaps that was where the brown eggs were going. I tossed Betsy into the anti-broody coop, where she is currently sulking.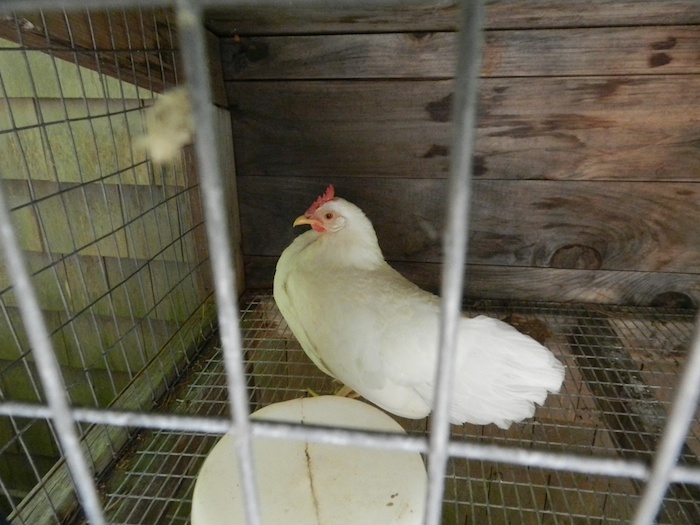 It will take about four days for Betsy to stop being broody. At that point she will no longer stomp around the nesting boxes in a rage, she will no longer break eggs and she will no longer eat them
I thought that I had solved the nesting box issues. But, early this morning I chanced to see Owly do something totally out of character. She chased Phoebe out from under the nesting boxes! Phoebe has made herself a cozy home there, where there's not much room for more than a small rabbit.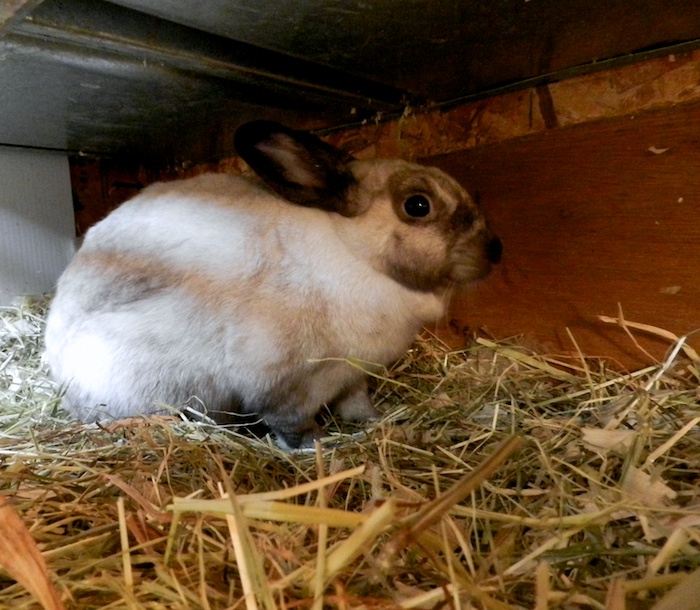 The hens never go into Phoebe's space. They never bother her. What the heck was going on with Owly? I shooed her away. She came back. I popped her in a nesting box. She determinedly jumped down and scooted under. I sat back and reconsidered. Why did Owly want to lay an egg under the nesting boxes instead of in them, where she'd been quite content to go for the last few weeks?
I've found that hens are sensitive to the angle of light coming into the boxes. The morning light is lower and hitting her favored box differently. Phoebe's corner is darker and more inviting. Also, the pullets have been in and out of the boxes, the non-layers trying them out. They've kicked out much of the shavings. Phoebe's hay was more inviting than a thin layer of shavings. So, I deeply bedded the nesting boxes.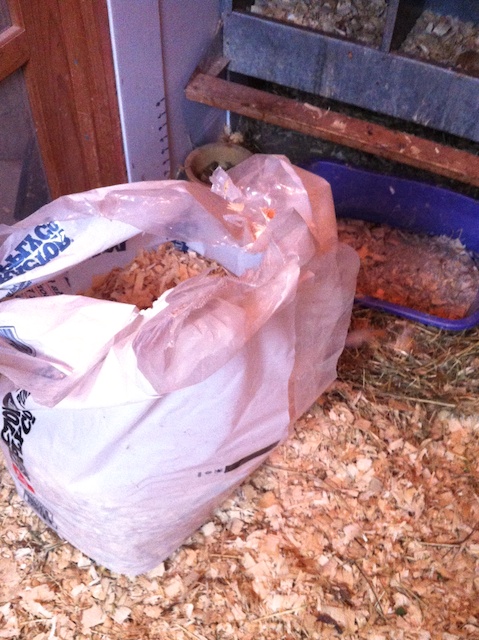 I also returned the wooden eggs that I thought were no longer needed. When Owly saw the decoy egg and the fluffy shavings, she settled right into the nesting box (her favorite, the one on the right)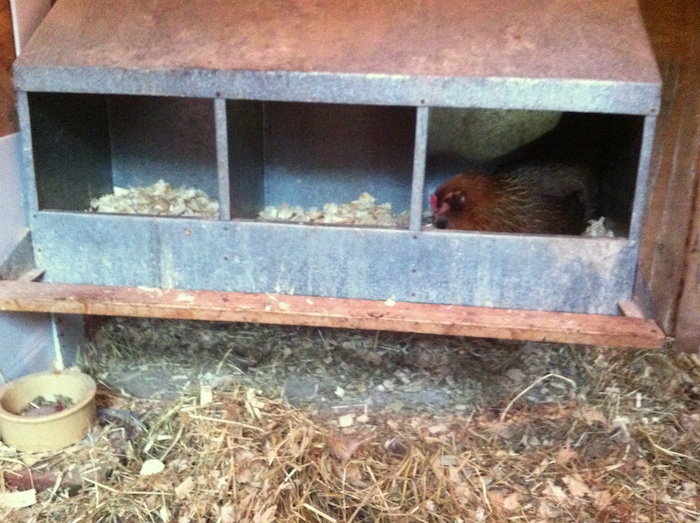 and within five minutes laid an egg. (The wooden egg is in the front, and you can see Owly's pretty blue egg under her, still upright.)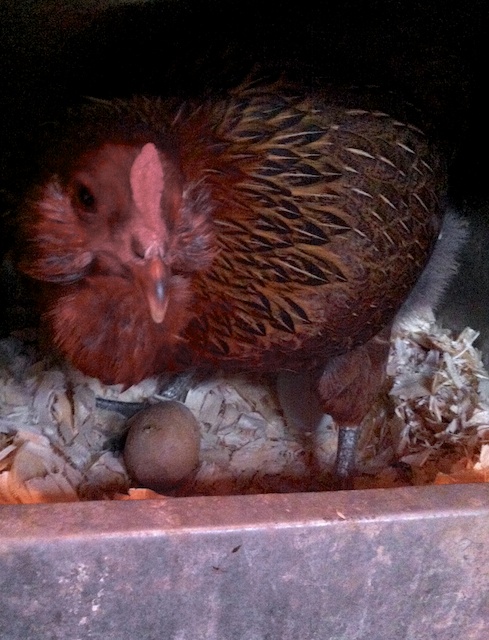 She's no longer laying pullet-sized small eggs. This one is large and beautiful!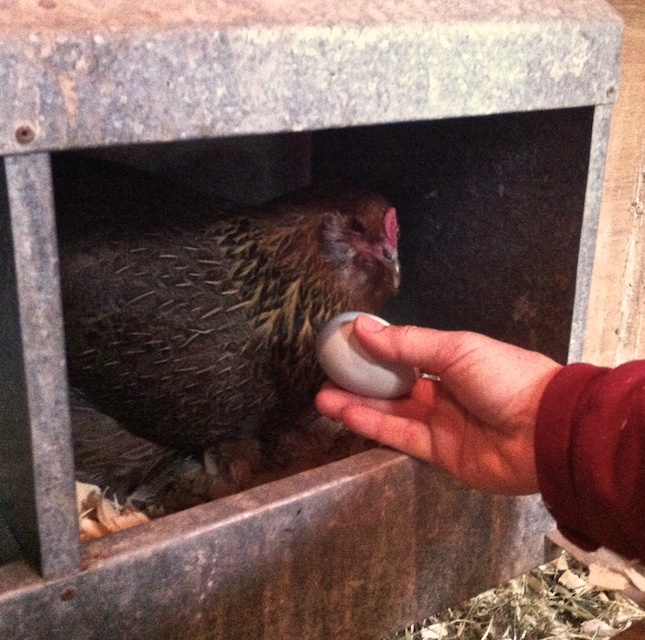 Her work done, Owly went back outside to join her friends. But what of Phoebe, kicked out of her home? With the typical insouciance of a rabbit, she settled in elsewhere. No worries.