The other day the Goat Maid found one goat in the backyard. Caper was happily eating crabgrass.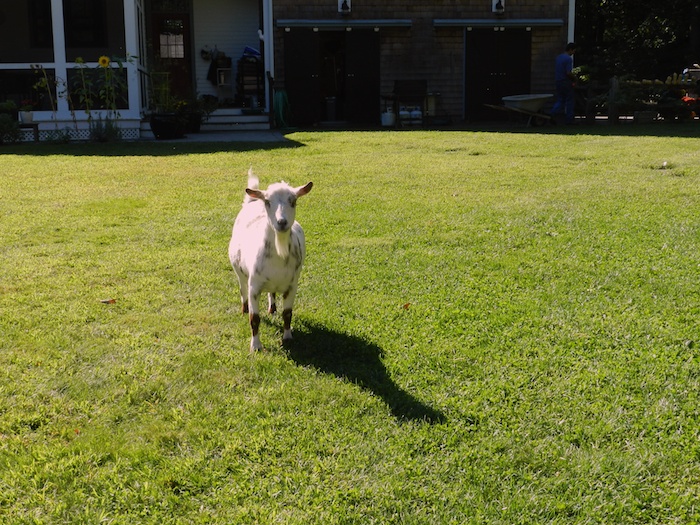 His brother, Pip, was still in the paddock, standing in the sun on his bench. The gate was closed.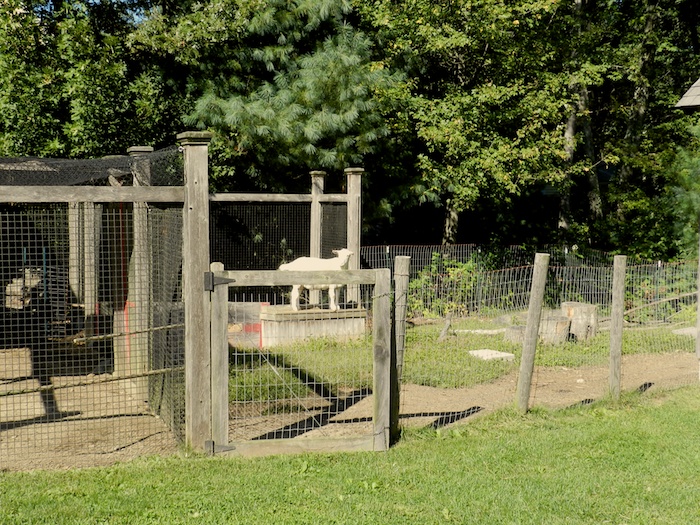 Was Caper some sort of magician? No, the bottom chain had been inadvertently left unlatched. Pip said that it looked closed to him, and that the opening was far too small to squeeze through.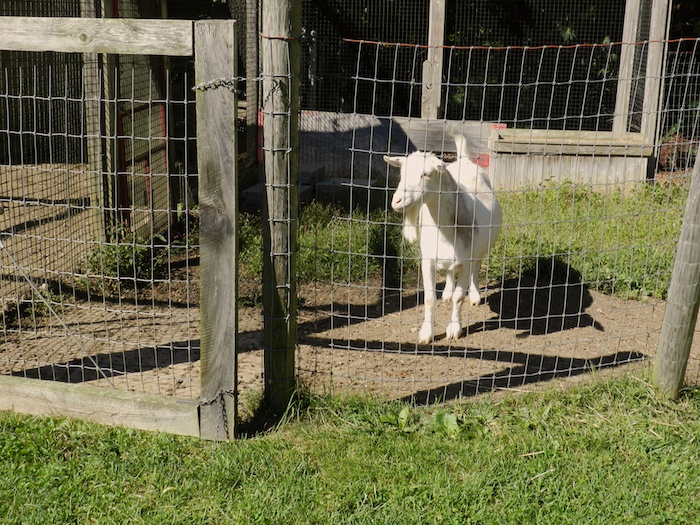 Caper, however, saw it differently. Caper said that the gate was wide open. Really. He said that the Goat Maid wanted him to graze on all of this lovely green grass. He's a well-behaved boy. He wouldn't go far. He wasn't even eating the parsley!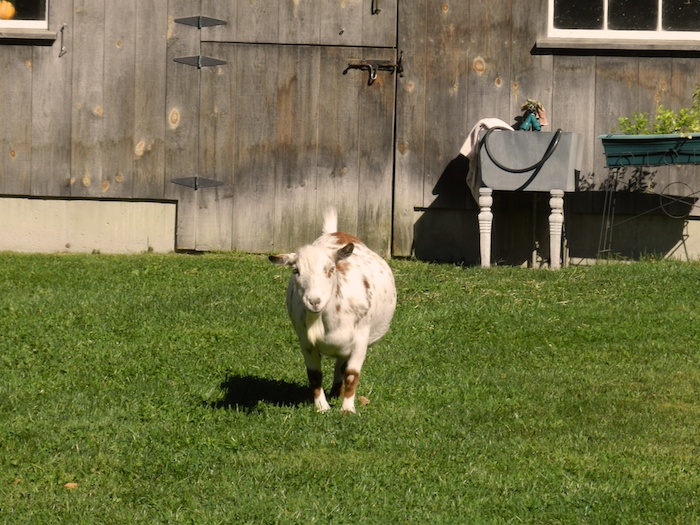 The Goat Maid's geometry skills are not up to calculating how that belly could fit through the gap in the fence. But, she did know how to get him back. Chard. Notice that Pip is eager to eat the greens, but that he does not go through the gate.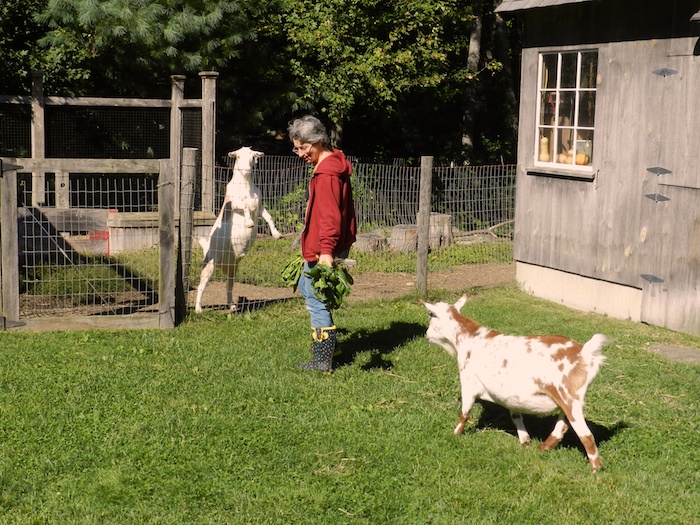 Caper, clever boy, tried to figure out how to eat the chard while staying on the grassy side. However, he was not as clever as the Goat Maid (at least not at this moment.)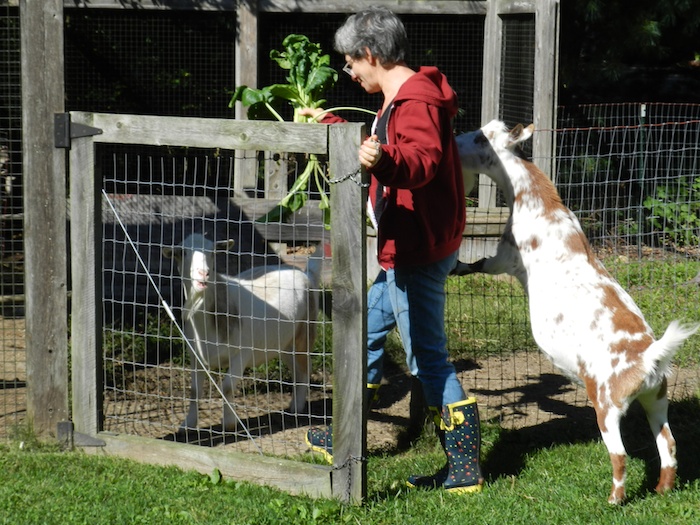 The gate was closed (and about to be latched, top AND bottom.)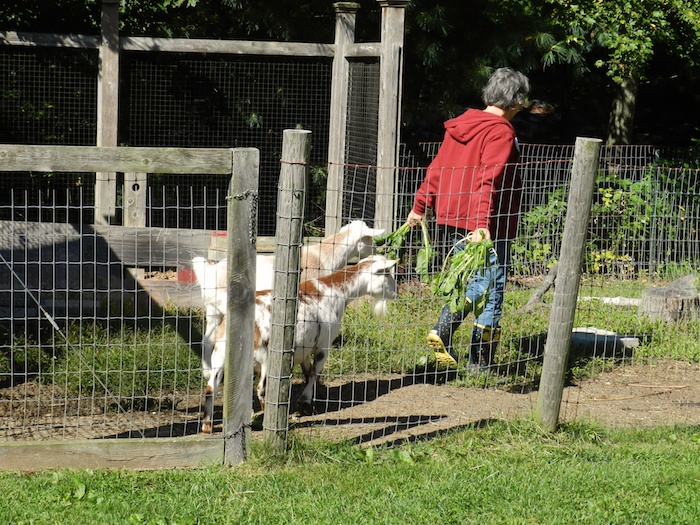 The goats ate chard. Good boys!