Now that backyard chickens are so trendy, lots of companies are selling coops on-line and at feed stores, garden centers and even box stores. Most of these coops are too small for the number of chickens that they claim that they house. They are dark, poorly ventilated, and inappropriate for most climates.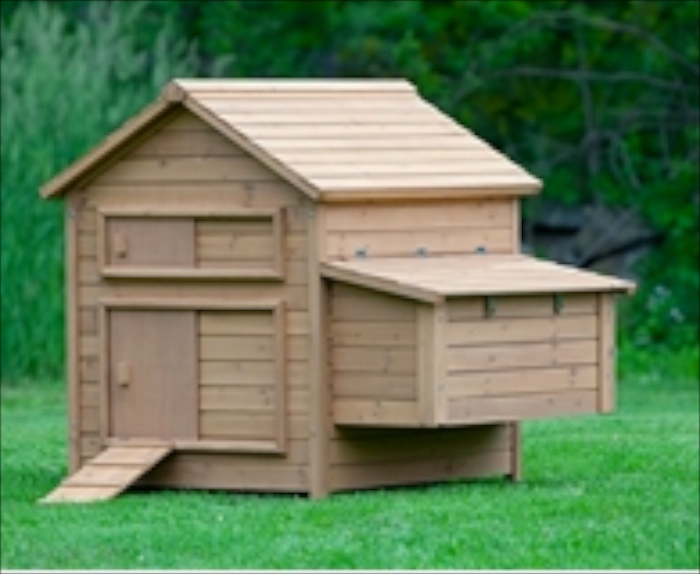 With coops, size matters, and the more space the better. My preference is for walk-in coops. But, if you're in an urban environment, on a tight lot, and need to maximize the footprint, then a raised coop that utilizes the space below can be used, if it is designed and built right. This one is done right.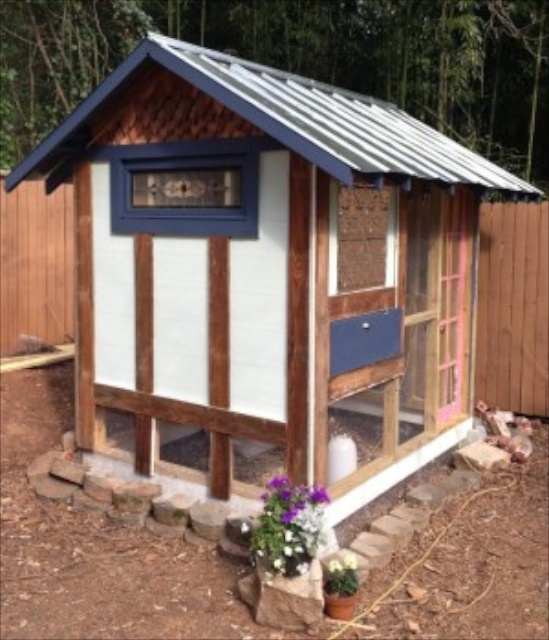 Kara O'Brien, the builder is a home remodeler, and made use of discarded materials, from stair treads to windows and a door. Here is a photo of the coop from the other side, when it was halfway built. There's light, ventilation and air space.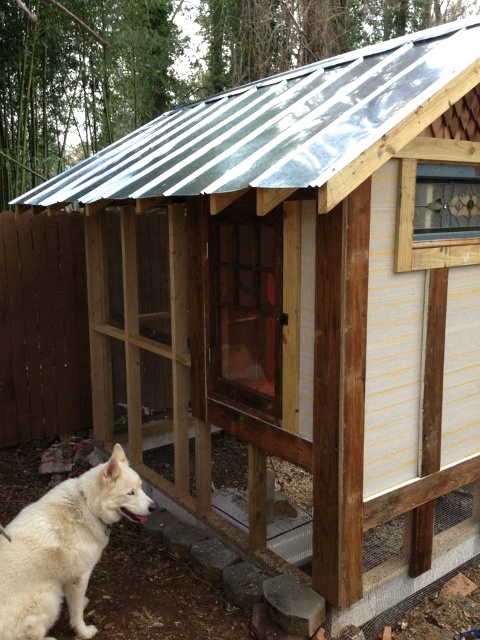 The run is not large enough as is, but Kara has expanded it. A coop like this is charming and a good home for hens.
For more ideas, go to my Small Coop Ideas Pinterest board. For specific dimensions and details that I recommend for small coops, read this post.