While we were away the GoatCam finally gave up the ghost and died. Over the few days that its circuits went bonkers, the GoatCam got artistic. For awhile a gallery of Warhol Goats were streamed online.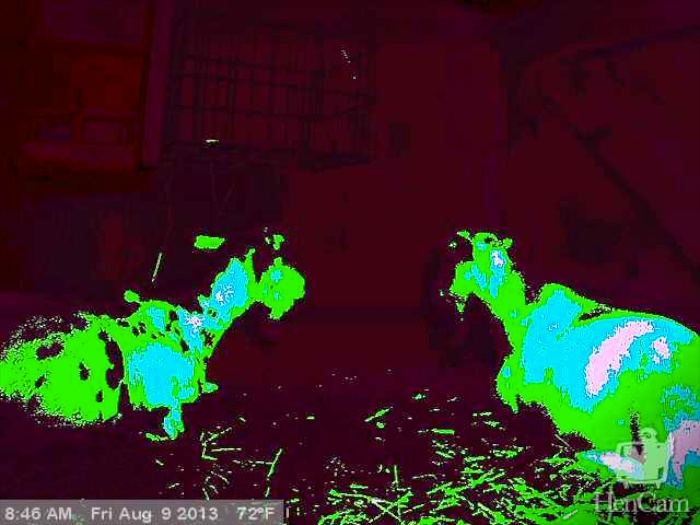 IT Guy Steve spent yesterday morning replacing the cam. I assisted by getting the goats into the pasture and closing the gate behind them. They do like *helping* with tools, but for some reason Steve thought he could do a better job without them supervising.
So, the GoatCam is now back up and running, albeit a bit less colorfully than last week. We'll be purchasing new cams, like the spiffy HenCam model, in the next few months. Your support via the coffee button, and through my store, helps us to keep the livestreaming cams in the realistic school of art and not in pop art. Thanks!
Update: due to popular demand, T-shirts and gifts with this image are now available from The HenCam Store!